The life and creative genius of the legendary Roberta Flack comes to life in the captivating new documentary Roberta, which premieres at the Palm Springs International Film Festival on January 7. Audiences can also catch it on the long-running PBS series American Masters on January 24.
Flack, an iconic Grammy Award-winning, pop music singer, songwriter, entrepreneur, and activist, is best known for her No. 1 singles, particularly "The First Time Ever I Saw Your Face," "Killing Me Softly with His Song," and "Feel Like Makin' Love." Other hits, like the duet "Where Is the Love" with Donny Hathaway, "The Closer I Get to You," "Tonight I Celebrate My Love" (with Peabo Bryson), and "Set the Night to Music" (with Maxi Priest) further fueled her superstardom.
Roberta may capture all that, but the outing also showcases Flack's ability to bring insight into people's lives and loves, as well as culture and politics. Flack is the first solo artist to win the Grammy Award for Record of the Year for two consecutive years—Billie Eilish joined the singer in that recognition with her 2021 win. Flack also won two other Grammys out of 13 nominations.
The performer, who was born in North Carolina and played music in her church when she was younger, retired from touring in 2018, but still makes special appearances. In 2020, she received the Grammy's Lifetime Achievement Award.
Roberta, which features exclusive interviews with Les McCann, Peabo Bryson, the Rev. Jesse Jackson, Clint Eastwood (Sully, Cry Macho, Play Misty For Me) Yoko Ono, Sean Lennon, Valerie Simpson, Angela Davis, Eugene McDaniels, Joel Dorn, Valerie Simpson, Jason King, and Ann Powers, hails from Antonino D'Ambrosio, an award-winning director, producer, author, and visual artist behind such notable docs as Let Fury Have the Hour, We're Still Here: Johnny Cash's Bitter Tears Revisited, No Free Lunch, and Frank Serpico. D'Ambrosio shares more with MovieWeb in an exclusive interview.
Telling the Story of an Icon
MovieWeb: What inspired you to delve into this project?
Antonino D'Ambrosio: As a filmmaker, sometimes you choose stories, but this one actually sought me out. I was producing a project on a musician, and I met someone that knew Roberta. They asked me if I was a fan, and I said, "I love Roberta Flack." My parents were immigrants and when my mother came to this country, one of the things that really connected us with American culture was music. She loved the Beatles and hundreds of other great artists, but she really loved Roberta Flack. And even though my mother couldn't speak English, she would listen to her music, and it became part of my consciousness, too. It would be part of the story of my life. And so, I was introduced to Roberta's team, and said I'd love to do a documentary on her. They told me there was one requirement, which was to go and visit her at her apartment and just listen to music with her.
Related: Exclusive: Director Darren Aronofsky Says Casting Brendan Fraser in The Whale 'Needed to Happen'
MW: That must have been memorable.
D'Ambrosio: Very much so. The team set up all these old reels of recordings and outtakes that Roberta hadn't listened to for some time—some of them were 50 years old. We sat there for two hours, and Roberta held my hand and sang the whole time. It was one of the most humbling remarkable experiences of my life. You're sitting there next to her—an artist of this caliber, a true superstar, somebody who continues to influence and inspire culture in ways you didn't realize. When I got up to leave, she asked me one question. And I was a bit overwhelmed to even respond to it. As I was leaving, she said to me, "You're the person that make this film, if you want to do it." And that was in 2019. And here we are.
MW: I imagine being in her presence was sublime?
D'Ambrosio: That's a great way to describe it. I've been around a lot of different kinds of artists who have had different places in popular culture. The thing that's remarkable about Roberta Flack is that I knew that she had a singular vision in terms of how she lived her life and was able to create—as a woman, and as a Black woman coming out of segregation. To me, she's one of the pantheons—a force. Imagine what kind of spiritual, almost metaphysical force you must have as a person to last that long in popular culture, and to also achieve that level of superstardom. It's very rare. She did that in the '70s coming out of being a teacher. I was headed into meeting with her with a lot of that on my mind. Then, of course, we had this kind of human connection.
Beyond the Music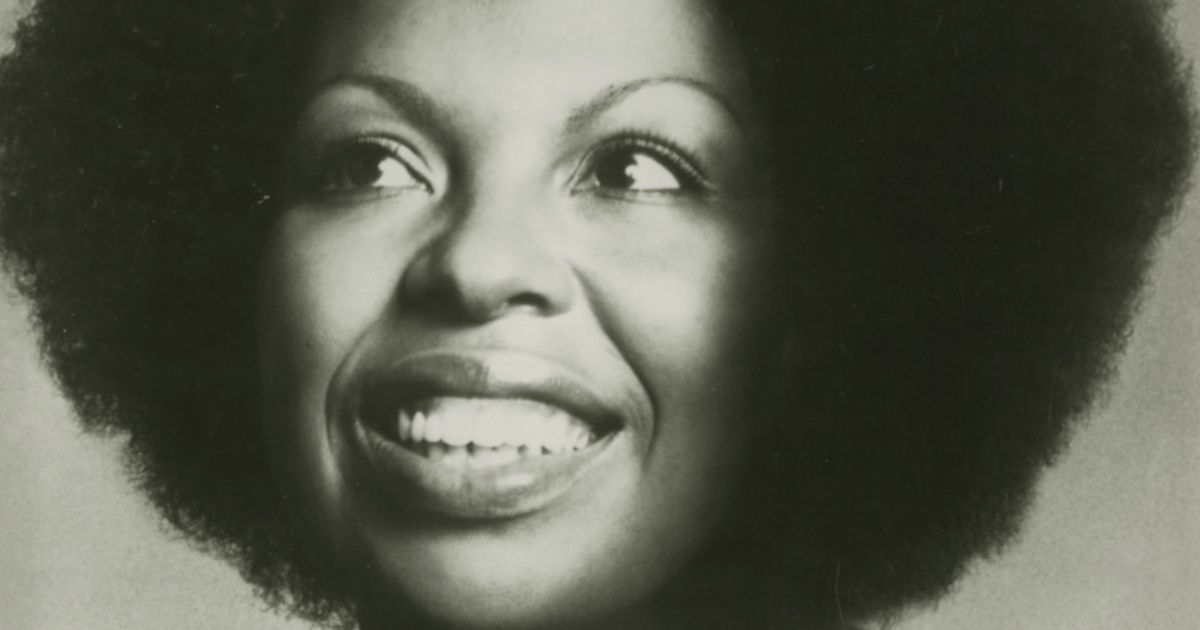 MW: Can you discuss Roberta's Flack dedication to civil rights, especially during the 1970s?
D'Ambrosio: I was excited to tell this story. Roberta has been misrepresented oftentimes as being "really soft." Her music is love songs, thereby, "she's not serious." Therefore, she wasn't vocal enough in the civil rights movement. She was important enough in soul music or pop music, but I obliterated those notions because it was quite the opposite of that. Roberta believes so much in using her art; she always says that music is everything, and I believe that there's something transcendent to music more than any other art form. You're touching upon something deeper—whatever you may believe in, whether it's God or a deeper connection to the human condition. Roberta was a classically trained piano prodigy, for instance. And I think one aspect of being a great artist, is seeing yourself as a citizen of the world, which means that your range of curiosity and awareness of the things around you, politically, culturally—everything—is used together in your particular worldview, and how you translate that into whatever work that you do.
Related: Millennium Mambo 4K Restoration Review: The Neon Glow of Disaffected Youth
MW: So, Roberta Flack used her art as a platform, too?
D'Ambrosio: One of the key things we talk about in the film, and it's a little bit of a surprise for people, was that Roberta Flack was married to a white man in her first marriage while it was still illegal due to interracial matters. And you've probably seen the press lately; that they're trying to stir that back up. It's obviously ever-present yet growing up how she grew up in the segregated South, it inspired her to do this cultural work, which forced her to face—head-on—some of the most onerous obstacles. Then that leads her to her close relationship to Jesse Jackson, and Roberta Flack was instrumental in supporting him. He was a powerful human being, that she was instrumental in helping him move into that part of his life. We show that in the documentary as well as her connection to issues and people who were sadly pushed to the margins, including the LGBTQ community. And, of course, she's involved with animal rights and a big proponent of children, because she always sees herself as a teacher. She sees herself as a citizen of the world and all that manifested through her love of music.
MW: What do really hope people take away from the documentary?
D'Ambrosio: That we are interconnected. The great thing about going to an event and sitting in a theater, is that you have this collective experience. Roberta told me she saw me as an artist as well. So, this film would really become not just her story or my story, but our story. I say our because it kind of continues to be made over and over again by audience engagement—the people who see it. So, for me, first and foremost, I hope it entertains, but I also think there's a kind of transcendent power in the experience.
Roberta premieres at Palm Springs International Film Festival on January 7. Catch it on American Masters on PBS and the PBS app on January 24.