What Comes Around will send shivers down the spine of every parent. The premise has Anna (Grace Van Dien), an impressionable teenage girl, falling for a much older man she meets online. Anna's concerned when Eric (Kyle Gallner) shows up at her house unannounced. She didn't tell him her address, but lets him in anyway. Meeting in person has Anna falling further under Eric's spell. Her recently engaged mother, Beth (Summer Phoenix), is horrified when Anna comes clean. Beth recognizes there's more to Eric than meets the eye.
Director Amy Redford shot What Comes Around in Park City, Utah, during the pandemic (the town also hosts the Sundance Film Festival, founded by her father, Robert Redford). She calls the "experience an embarrassment of riches." The community was "kind and generous." They wanted her "to win." It's a place she had "grown up" and desired as a setting for "the discovery of truth." Redford had to "deconstruct a beautiful home" to not make the mountain town feel "rarefied" and "more accessible." She felt the script, adapted from a play by Scott Organ, was "shootable in COVID times" and had "interesting thematic ideas."
What Comes Around surprises as the characters' true motives and dark secrets are revealed. Redford hopes to "provoke a conversation." We can "brand people as horrible" but "need to deconstruct where that behavior is coming from." She focuses on the "downhill effect of trauma" that doesn't get "addressed."
The film highlights the dangers of social media interactions for minors. Redford takes a nuanced view. She admits to being "illiterate" regarding social media and initially "judgmental" about its use. Redford believes in "having conversations with children" to establish "rules of engagement." She comments, "escapism is to be understood." Social media is their "method of communicating" and "isn't going anywhere." Read on for our full interview with Amy Redford.
A Surprise Visit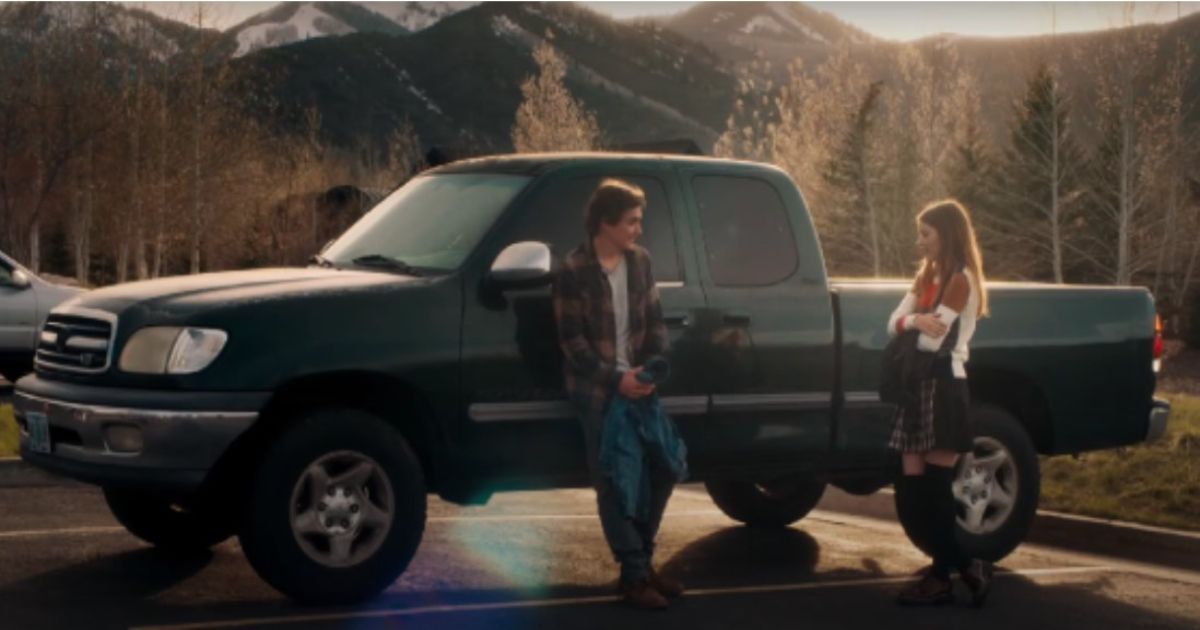 MovieWeb: There are a lot of surprises in the film. Talk about working with Scott Organ to adapt his play into a feature script.
Amy Redford: Scott Organ is not only a really crafted writer, but an excellent person. He had given me his play to read. I thought it was a great play, but could be a very shootable script during COVID times. It was addressing some interesting thematic ideas that I wanted to explore myself. He embarked upon doing the adaptation. Basically, we're going to make a movie by this date for however much money we have, which might mean we're doing it with finger puppets and an iPhone, or proper actors. He jumped aboard, and then it got some gravitational pull from there. Bobby [Bukowski] came on as my director of photography, our financier Jeff Hayes, our producer Lynda Weinman. We were lucky because there was a collective push to see the story happen.
MW: You initially hold back a key piece of information. How old is this teen girl? What's really going on here? I don't have any children but was aghast as the story develops. Was that the first thing that grabbed you about the film?
Amy Redford: You see that she's [Grace Van Dien] not being 100% transparent with talking to this person online. She is close to her mom. They communicate. We all hope that we do with our children. But there's something about this relationship that has to be in the shadows to a certain extent. Yes, that was the first part of the hook. Because both having been the young person at one point in my life, and also being a mom of teenage girls, I think there is an accessible entry point, to both the parent and the child, where we start biting our nails.
Related: How Grace Van Dien Became More Famous Than Her Father
MW: Kids with unfettered internet access can bump into someone like Eric. Social media is under attack for cyberbullying and online predatory behavior. Should we ring-fence or block children completely?
Amy Redford: I really had to take my lumps because I was illiterate when it came to a lot of this stuff. I'm kind of a Luddite. I don't really do social media. And yet, I was really judgmental about my children's use about it. But wait a minute, we gave this to them. Then we didn't figure out what the rules of engagement are. That was their only method of socializing. Their only method of communicating.
Amy Redford: I don't think it's going away anytime soon. I feel so much of it is having those conversations with your children. What interests you? Where are you getting your news? What is the difference between this and actual journalism? I think the escapism is to be understood. I've definitely fallen on my face as a parent. I was so judgy about it. Then my daughters showed me a couple of the TikToks. I was like, that's funny.
MW: Talk about casting, because Summer Phoenix, Kyle Gallner, and Grace Van Dien — there's so much drama and intensity here.
Amy Redford: They were so willing to rehearse. We sat with Scott and went through every word, every scene, and anything that didn't track. They would push back and we'd discuss it. But game time is game time in indie film, you can't start to have conversations when the camera's rolling. They're protective of their characters and making sure that they gave their characters as much dignity as possible. That was sort of their core value. They're also incredibly generous actors with each other. That made the whole process a lot better. I just love them all as human beings.
Related: These Movies Reveal the Disgusting Toxicity of Social Media and Comments Sections
Guess Who's Coming to Dinner?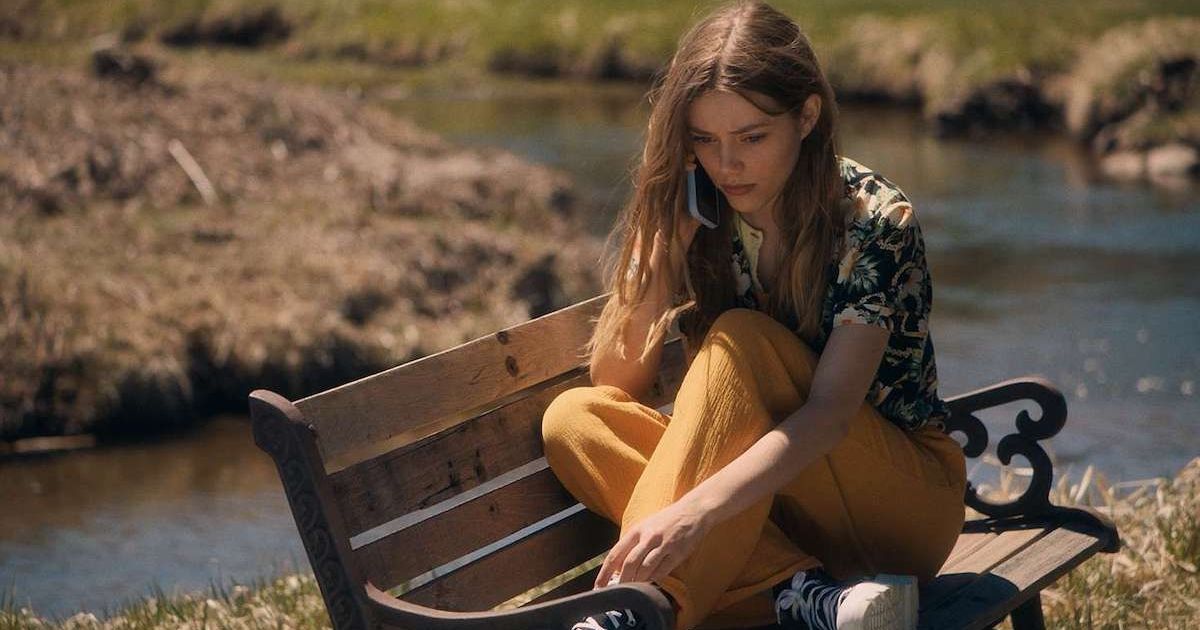 MW: Is Eric a horrible villain, or someone who's been greatly wronged?
Amy Redford: My view is to have the exact conversation that you're trying to provoke. Once we make a decision that somebody is a horrible human being and don't understand their behavior, we kind of get in trouble. We haven't taken the time to really deconstruct where that behavior might be coming from. What is their lived experience? Why did somebody choose to hate us? Why did they act with violence or manipulation?
Amy Redford: My hope is that in understanding a little bit more of where he comes from, as a human being, that we can find some compassion and understanding for the way that he behaves. That doesn't excuse it, and doesn't mean we should indulge it. Have a bit of understanding of what trauma does — what is the downhill effect of people who have trauma that don't get addressed? That's something that I think is probably worthy of discussion.
MW: I can understand Anna's naïveté as a young person falling in love. What's Beth's responsibility in this? Is she equally culpable in what happens?
Amy Redford: I think it's never too late to tell the truth. There is a point where I had to look at myself as a fallible human being, even though I'm a parent. Addressing the nature of my own humanity, having responsibility for things that I've done that I'm not incredibly proud of, will help them find their own values and true north. There is responsibility, a call to have compassion for her behavior, and not just dismiss somebody as a demon.
MW: You filmed in Utah during COVID. What was that experience like?
Amy Redford I was so blessed. It was sort of this weird embarrassment of riches, because the community of Park City came out and just threw stuff at us. They were so kind and generous. It is definitely a more upscale mountain town. I wanted to make sure that Beth and her daughter didn't feel like they were rarefied. We had this beautiful home that we had to completely deconstruct. I put up all of my kids broken pottery and half-dead plants to make it feel a little bit more accessible. That's a place that I've grown up. And so having some of that background, as a sort of setting for the discovery of truth, was part of the aesthetic. I loved shooting there. People just wanted us to win.
Discovery of Truth
MW: What's the best day and worst day for you as director of this film?
Amy Redford: It's probably the first day shooting. You really have to establish trust, lead the troops, and make sure everything is going okay. It's daunting, but it's so exciting. I'm a bit of a set rat myself. I love being on set. I love all the team of people that come together to make something happen. It's such a merry band of misfits. The last day of shooting, when you have to say goodbye to this experience, is so full and alive.
MW: This interview is taking place during the SAG-AFTRA strike. What's your view on supporting the writers and actors?
Amy Redford: They're so wonderful. I miss having them. Some of the conversations that are being provoked by these strikes are unnecessary. Both sides of the table need to find sustainable models. These creatives, who offer their lived experience toward storytelling, need to be acknowledged. My deepest desire is that this can be resolved in a way that is sustainable. There's a lot of people that are suffering. I'm hoping that the engine will start running again, in a way that can keep going for a long time.
What Comes Around will have a theatrical release on August 4th from IFC Films.