The fierce cold wind howling across a mountaintop. The velocity of a speeding arrow across the masses. The gnarly snarl of a beastly creature from Middle Earth. These are but a few of the grand tasks that supervising sound editor Damian Del Borrello and his creative team had to contend with to realistically bring Amazon Studio's The Lord of the Rings: The Rings of Power to life. All that hard work paid off. Del Borrello received his first Emmy Nomination for Outstanding Sound Editing for his work on the show, as well as two 2023 MPSE Golden Reel nominations in 2023 for Outstanding Achievement in Sound Editing.
That's good news, and with Emmy voting under way, Del Borrello and the series itself are primed to be winners. There's been great buzz about the prequel to the blockbuster Lord of the Rings and Hobbit film franchises, after all. Without a doubt, Del Borrello and the thousands of others working behind the scenes captured J.R.R. Tolkien's classic tales with superior craftsmanship. Damian Del Borrello shared more about the series and his role with MovieWeb.
The Long Road of Production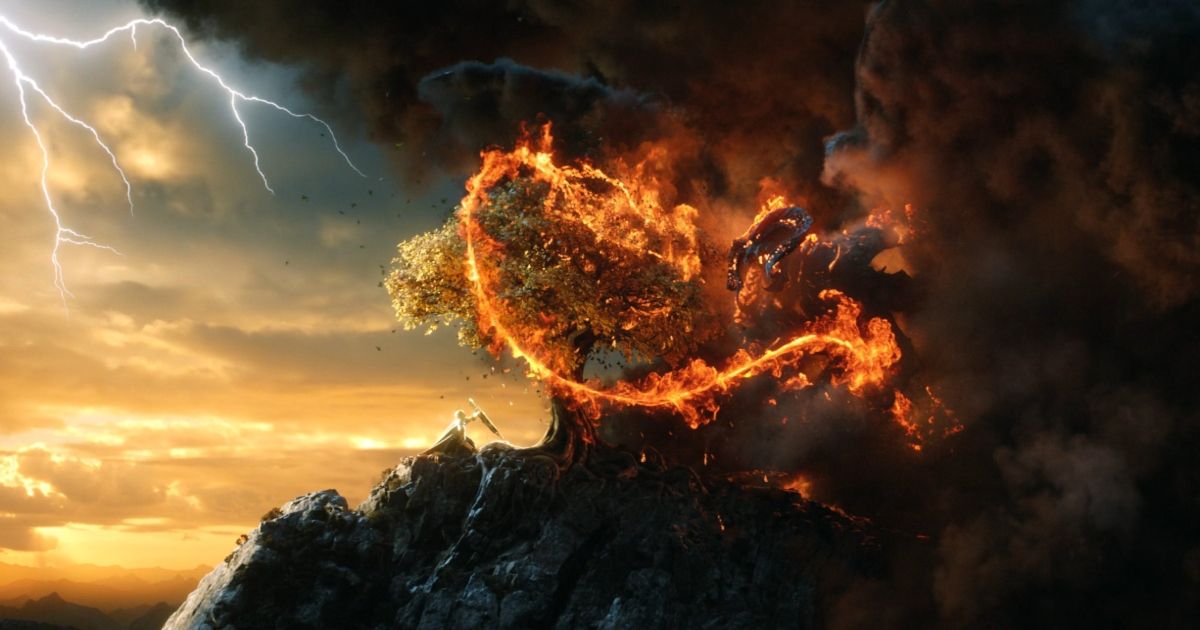 The Lord of the Rings: The Rings of Power nabbed six Emmy nominations. In addition to Del Borrello, the show was nominated for Outstanding Special Visual Effects In A Season Or A Movie, Outstanding Fantasy/Sci-Fi Costumes, Outstanding Main Title Design, and Outstanding Prosthetic Makeup, Outstanding Original Main Title Theme Music.
Patrick McKay and John D. Payne created the series, which includes a vibrant ensemble cast including Morfydd Clark as Galadriel, Ismael Cruz Cordova as Arondir, Markella Kavenagh as Nori, Cynthia Addai-Robinson as Queen Regent Míriel, Daniel Weyman as The Stranger, and, well, hundreds of others.
"It's very exciting and a real honor to be nominated," Damian Del Borrello shared. He continued:
"I feel quite humbled as well, because the team is really what it's all about. Everyone put in so much to this show. For me, personally, I was on the show for two-and-a-half years, so that was quite a long stint for me. So, yes, the Emmy nomination was really a nice thing to wake up to. And I think the whole team is really proud of our work."
A whopping 15 people comprise the sound editing team that he supervised, and Del Borrello says it was evenly split between a New Zealand crew and an American crew. That bit of fodder is a great place to leap off of and explore just what goes into the sound editing process.
Taking on Tolkien the Right Way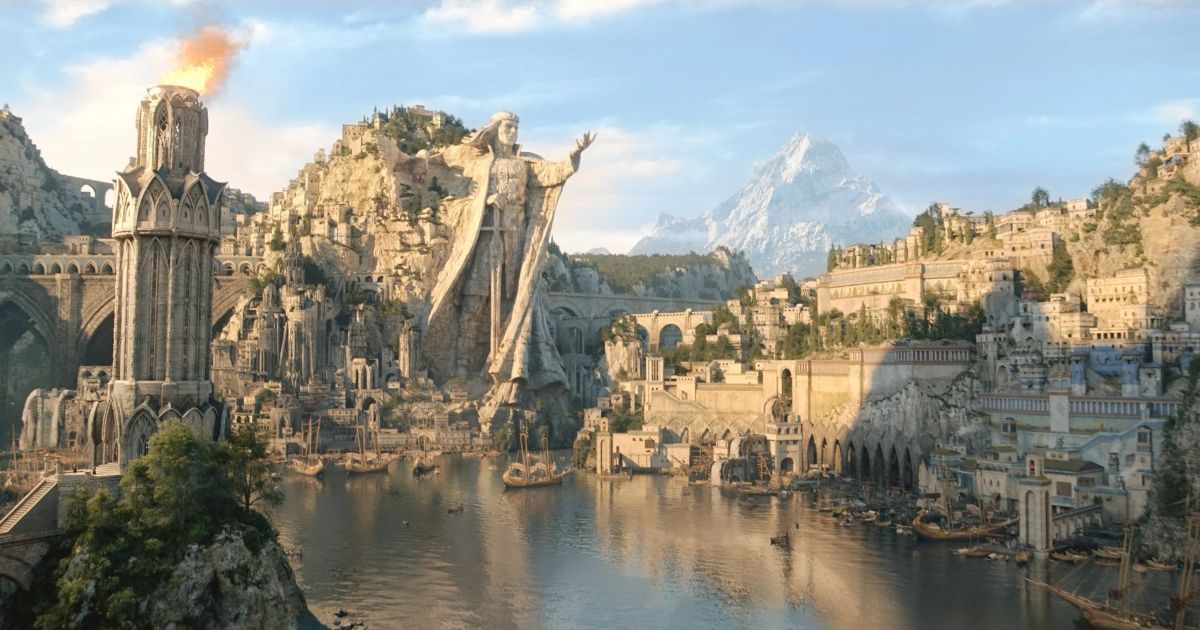 Capturing Tolkien's elaborate world is no easy task. Think of how long it took director Peter Jackson to create the Lord of the Rings trilogy.
"Lord of the Rings — what an IP, what a universe to be handed responsibility of," Del Borrello shared. "Those original films were just our touchstone moments in cinema sound specifically. So it was, at the start, standing at the base of a mountain and trying to understand how we get to the top. I'm in New Zealand, and I was working in Wellington with a lot of the team from the original films. So, for me personally, there was quite a sense of responsibility to ensure the legacy of those original films were carried forward."
He went on to say that he and his supervising partner set out to create the locations and the places as a starting point, because that gave them the foundation for everything else to sit on top of. "The dialogue and all the additional sound effects and sound design stuff can live inside a world that's fully fleshed out," he added.
One of the first set of instructions we received from our showrunners and producers was to create a cinematic sound. So, this was not going to be a 'TV series,' this is going to be essentially, four feature films. We approached the show in its entirety in that way.
Easy peasy? Hardly. That's a monumental endeavor. Del Borrello and the team were creating soundscapes for feature films that were essentially broken up into eight episodes. "That gave us a simpler way to break up all of that work," he said. "So, it wasn't just everything all at once. We're able to really break down locations and scenes and sequences into their individual episodes."
Damian Del Borrello's Challenge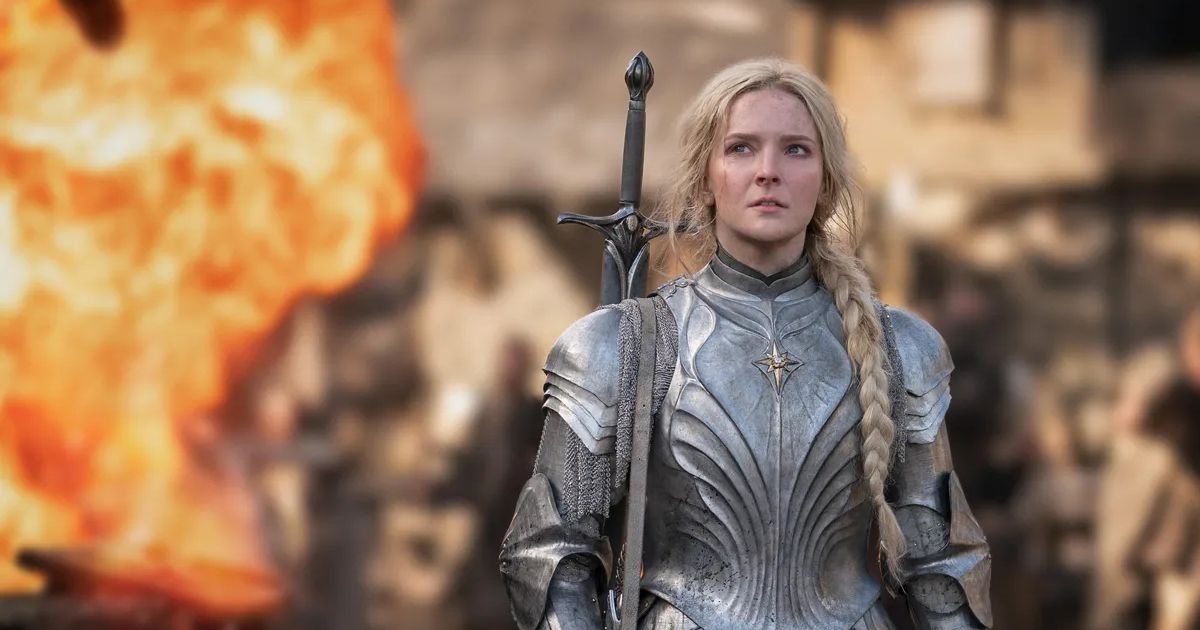 To be sure, The Lord of the Rings: The Rings of Power captured viewer interest and stood out for many reasons — for the ways in which the writers executed the story and the actors involved, particularly Morfydd Clark as Galadriel. But it's the battle scenes that grab you, and this series had plenty of them. Capturing the sound effectively in these intense scenes proved to be challenging.
"We were given so much to create for all the battle and action scenes," Del Borrello noted, and added:
"The tricky thing with battle sequences, with fight scenes, is to try and not make it feel too repetitive. Because if it's the same thing — if it's a sword slashing or something getting punched over and over again — you have to make every sound unique, every time that sort of thing happens, because it is a different person, a different creature, a different weapon."
"And so, to give each of those moments an individual sound is just a really time-consuming thing," continued Del B0rrello. "And especially as visual effects are getting updated and getting sent to us, things change. You know, the timing of the stabs, and the amount of blood, and all that sort of stuff. That's a very specific example."
Related: Lord of the Rings: What Do the Rings of Power Actually Do?
He added that there were overall motifs that he and the team carried through the entire season. That includes all the sound around the "magic" with The Stranger. He said he also had to tie all of those kinds of moments together with a sonic signature was important.
"In the original films, there was the sound when Sam put on the ring, and he would go into the other world, and you'd hear the whispers of talking, but what does that sound like if there is no ring? We played with that same idea of those whispers and used the Elvish language as the source of recording," explained Del Borrello.
Whenever there was a magical moment happening, whether it was The Stranger or something else, we would put that sound in underneath the action. You wouldn't quite perceive it, but you would feel it, so that there was a connection between all of these modes.
Why We Love Lord of the Rings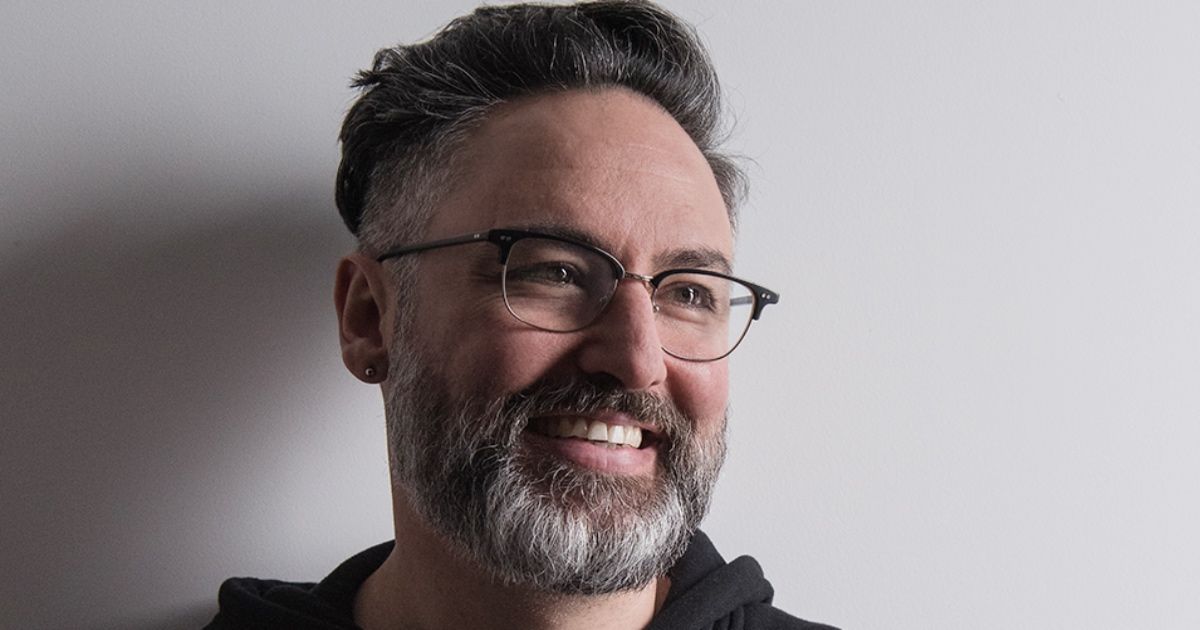 The Emmy Awards have been pushed back until January due to the Actors' and Writers' strikes. With voting under way, Del Borrello and the team are in the spotlight for sure. But he's already looking ahead at creating some magic in other productions. Coming up, Del Borrello will be the Supervising Sound Editor on the second season of HBO's Our Flag Means Death and Taika Waititi's highly anticipated new Apple TV+ series Time Bandits.
Related: These Action Movies Have the Best Sound Design
Experience some of Del Borrello's other sound designing masterpieces in Crushed, which won Best Thriller Feature at Buffalo Dreams Fantastic Film Festival, and the dramatic comedy Psychoanalysis, which won best feature awards at the Manchester International, Canada International, Big Island, and Melbourne Underground film festivals. In the meantime, when asked why audiences will forever love Lord of the Rings, Del Borrello eloquently said:
"Escapism is a big part of it. I think Tolkien's writing is quite connected to religion, too, and tied to historical times and places that people can relate to. I think with all the different races and different types of characters, it doesn't matter who you are, you're always going to find somebody that you connect with who has the same approach to a situation. It's just about relatability. That's what film and TV is for us, as humans, as people. We look for things that reflect our values. But we also look for things that help advise us and guide us in our decision-making in the real world. But escapism is a very big part of it."
The Lord of the Rings: The Rings of Power streams on Prime Video.