Note: This interview took place prior to the SAG-AFTRA strike.Something is tapping on eight-year-old Peter's bedroom wall — every night. Tap. Tap. Tap. What is it? He'll soon wish he never found out. Oh, the wicked, spooky fun director Samuel Bodin (Marianne, Lazy Company) weaves in Cobweb, one of the more innovative horror thrillers to hit the screen in some time. The film, which was written by Chris Thomas Devlin, who penned 2022's Texas Chainsaw Massacre, stars Lizzy Caplan (Fatal Attraction, Fleishman Is in Trouble), Cleopatra Coleman, Antony Starr, and young Woody Norman in a standout performance.
From the producers of Barbarian and It, the horror story finds Peter obsessed by a mysterious and constant tap from inside his bedroom wall. His parents (Caplan and Starr in fine, chilly form) tell Peter it's just his imagination. Peter knows better. His parents must be hiding a terrible, potentially dangerous secret, he thinks. That's frightening enough. What follows is far worse than Peter could have ever imagined.
"The whole script just excited me because it was my first horror film, and I was really new to that world, so prioritizing one emotion over another really excited me," admitted Norman when he first took a look at the project. "The story is also quite scary. I liked that." Woody Norman and director Samuel Bodin shared more about the ambitious film in this exclusive MovieWeb interview.
Something Evil This Way Taps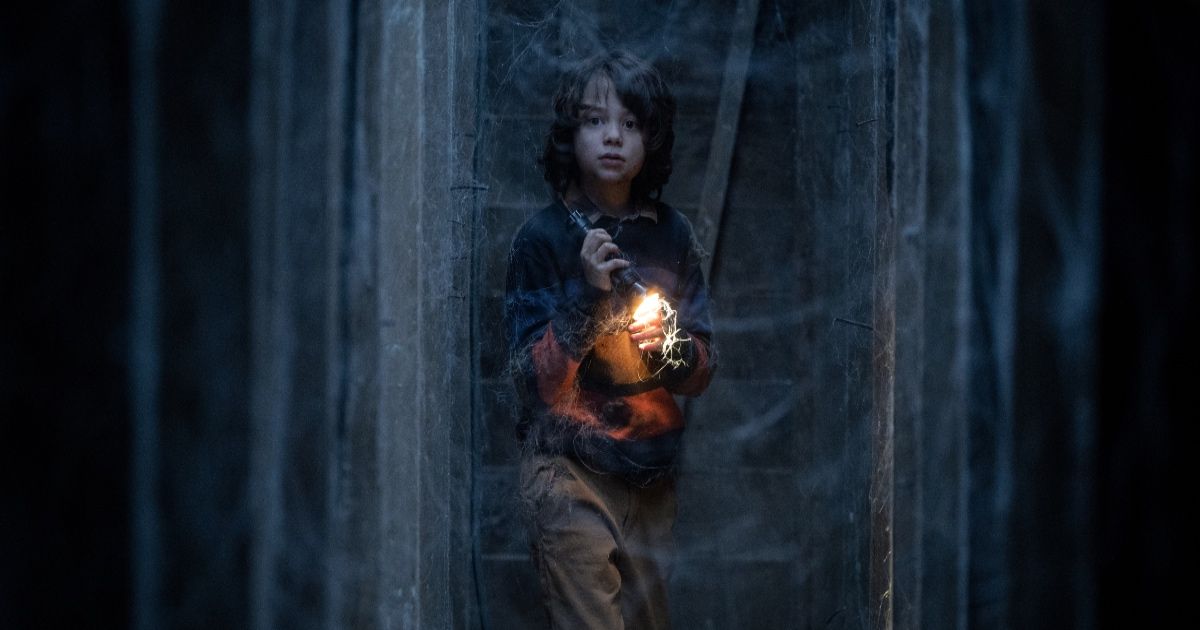 From the get-go, both Samuel Bodin and Woody Norman were impressed with Chris Thomas Devlin's script for Cobweb. The writer made a dent in Hollywood with 2022's Texas Chainsaw Massacre, and in Cobweb, manages to create what the director calls, "a childlike and terrifying story… not bloody and gory, but creepy and gritty."
Related: Most Atmospheric Horror Movies of All Time
"I wanted to take it out of reality a bit, you know," admitted Bodin. "I wanted to create a fairy tale-like vibe, a weird story. When I read the script, Chris Thomas Devlin did a terrific job of making a good story. I wanted to place this in a universe where there was just this little house and almost everything would take place there."
The house is certainly creepy. After Peter begins hearing tapping from the other side of his bedroom wall, he attempts to find refuge at school. A compassionate teacher (Cleopatra Coleman) seems to be an ally. The other kids? Not so much. Peter is bullied at school and put under strict observation at home by his parents, whose behaviors grow all the more suspicious as the days go on. That the events in the film take place around Halloween is a nice touch—pumpkins, creaking doors, creepy wallpaper. Poor impressionable Peter.
When audiences finally discover what lies beyond the Peter's bedroom wall, the filmmaker takes bold leaps to create something downright memorable. "It is mostly practical effects," Bodin shared of the creative process here. "We trained the crew and wanted to create something unique with the creature's long hair,1 because it takes time when she's walking on the walls and ceiling."
One look at the trailer and viewers can see what Bodin is talking about. Prey For The Devil, a recent horror release, immediately comes to mind as a creature-walks-on-ceilings-and-walls comparison, but here, Bodin and the team manage to deliver good frights.
Related: Best Horror Movies of 2023 So Far
On Making a Thrilling Horror Film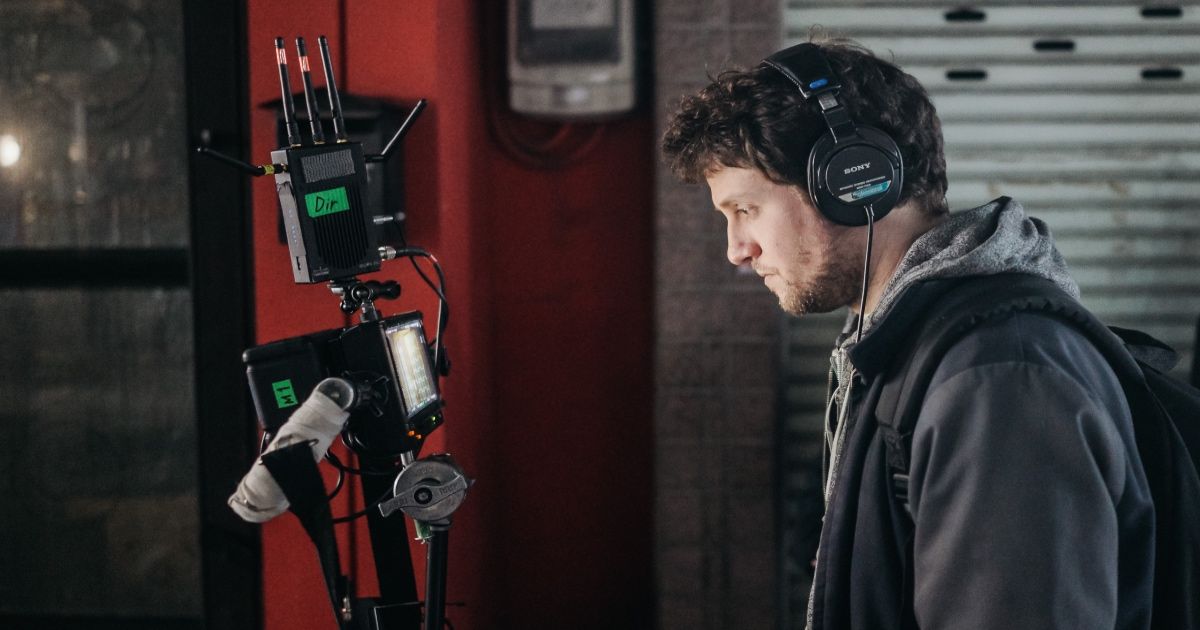 It's great — and frightening — fun to watch young Woody Norman battle it out in Cobweb. Peter's parents are downright creepy, but are they really, or is it just Peter's imagination? The wonderful Lizzy Caplan and Antony Starr are nicely cast on that front, manifesting the film's themes of deception and playing into the suspicions of an unreliable narrator in Peter. Norman elaborated:
Without spoiling the film, I can say that the whole concept of being deceived, like it is depicted in the film, kind of scares me. Obviously, when watching the film, it's scary, but filming it, and seeing some behind the mask really takes the punch away.
"I was so lucky to work with these wonderful actors," added Bodin immediately. "I knew from the beginning that we needed to find a way to make this spooky. We had to test the way we were going to be scary."
That works effectively in the film's final 30 minutes, which modern horror fans looking for thrills will appreciate. As for another spin of Cobweb, should the film hit big and spawn a sequel, Woody Norman is on the fence. "I'm not sure [I would want to do it] because I think this film has a cliffhanger; it doesn't really have an 'ending.' It would almost ruin the magic of the film, when audiences should go home and wonder [where] I ended up."
You'll have to see the film yourself to find out. Cobweb, a Lionsgate release, opens in theaters July 21. As previously mentioned, this interview was accomplished prior to SAG-AFTRA declaring a strike.