Christina Moore, known for iconic roles like Laurie Forman in That '70s Show and Tracy Clark in 90210, has been in the industry for decades. While many may recognize her from her roles, she has also produced several films, including Netflix's That's Amor. This season she tried her hand at holiday romantic comedies.
The new film I Believe in Santa, which debuted at #3 on Netflix this week, is one of two holiday films Moore produced this year. She also stars in the project as Lisa, a writer that thinks she found the perfect boyfriend in Tom (John Ducey). That is until she finds out he's obsessed with Christmas and believes in Santa Claus, which is a problem because it is her least favorite holiday.
We recently spoke with the actress about the project, the creative process, and what you could see from her in the future.
Creating a Holiday Classic Takes a Village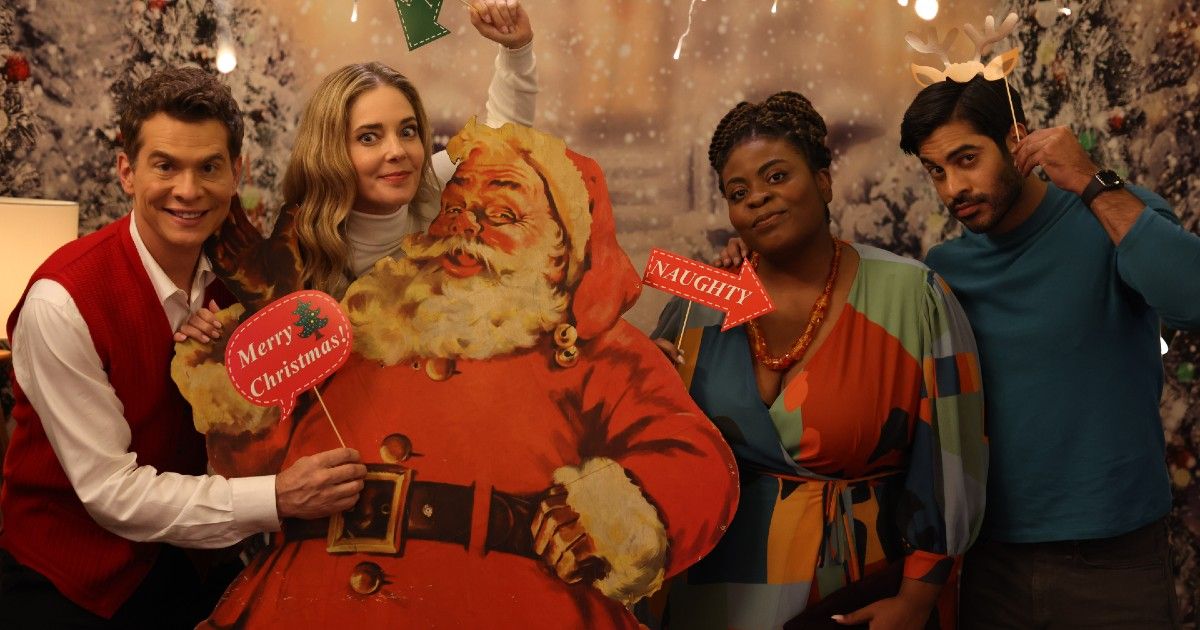 MovieWeb: The opening music reminded me of the classic tune from Home Alone, which immediately brought a sense of familiarity to my mind. Was that intentional?
Christina Moore: Our composer Jamie Christopherson is always leaning into the classics. I can't say for sure, but I imagine that you are onto something! Home Alone was scored by the great John Williams – nothing is more classic than his work. What I learned during the post-production process is that the glockenspiel is a very CHRISTMAS instrument – add that and some jingle bells and voilà – Holiday FEELS.
Related: Exclusive: Christmas with the Campbells Director and Star on Their Naughty but Nice Holiday Film
MW: You discussed in another interview that this film is loosely based on your relationship with your husband, whom you star alongside in the project. What aspects of the plot came first when Ducey was writing?
Moore: Alex Ranarivelo wanted to make a movie that highlighted the warmth, joy, and kindness of the Holiday Season; he believes that people are the best versions of themselves when they focus on each other and acts of charity during December. AND he and John toyed with the idea of a grown man who still believes in Santa during a poker game.
How could those two things work together? John loves a dare, so he began writing. The central love story – the relationship hurdles created when two people discover they don't believe the same things, one of whom is a single parent, all came from our real life. They say write what you know…
MW: What would you say was the most challenging aspect, as a producer, with this film?
Moore: Shooting a Christmas movie NOT IN DECEMBER is always a challenge. We were in Los Angeles in August shooting mostly in 90-degree heat – all pretending to be cold while secretly sweating to death. Being sure to add "Christmas" to everything is a production design bonus hurdle – how many wreaths and strands of twinkle lights do you have in the truck?
We did shoot some extra days in Mammoth and to be in the mountains, in the cold and snow was dreamy. While it was easy to act like it was chilly, hiking through snow and re-setting sled tracks was physically demanding and often hilariously goofy.
It Is a Personal Triumph With a Great Message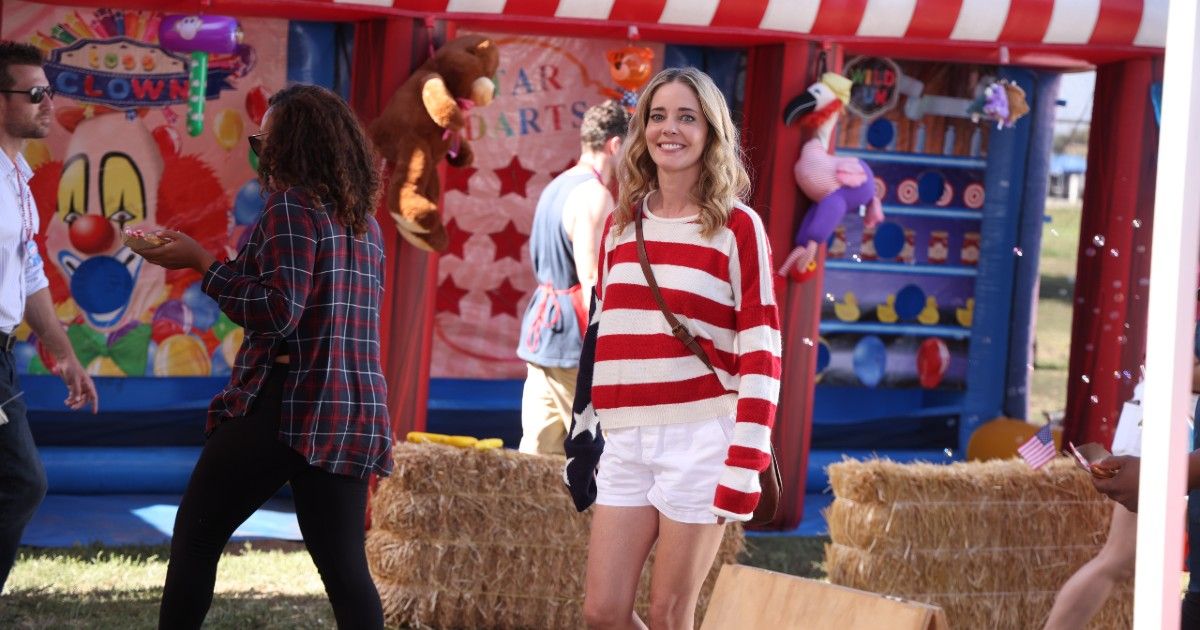 MW: You also mentioned in the [other] interview that you'd be more interested in directing than writing in the future. Is there a chance on the horizon that you would direct a film written by your husband?
Moore: There is always a chance. I do love his writing. I am toying with a couple [of] options of what to do next. This movie is such a triumph personally – how do I top it? Perhaps directing is just the next best challenge?
Related: 9 Christmas Movies to Watch on Netflix This Winter
MW: Tom's belief in Santa is a common plot point in holiday movies, but it usually follows a child. Do you believe placing that belief in an adult changed the meaning of the message for the audience?
Moore: The filmmakers' intention was that Tom's belief in Santa could easily be replaced with any spiritual, religious, political, or social belief and the main characters would handle it in the same exact way. His belief in Santa is a metaphor for a lot of the polarizing ideas that seem to be driving people apart.
Can you love someone who believes different things than you do? We sure hope so.
MW: What was your favorite scene to film?
Moore: The 4th of July sequence was my favorite. I am genuinely a BIG FAN of the holiday. We shot in 2021 and due to COVID it had been two years without a fair, crowds, cotton candy, bubble machines or fireworks. I was in heaven.
I Believe in Santa is available to stream on Netflix now.