You have to hand it to Olivia Colman. Three Oscar nominations in four years (with one win), four Emmy nominations in as many years (with two wins), six Golden Globe nominations in seven years (with three near consecutive wins), three consecutive BAFTA Awards, a SAG nomination for the past four years in a row — the actor is on a hot streak and seems impossible to stop (who would want her to?). In the past year alone, Colman has starred in Landscapers, Empire of Light, Scrooge: A Christmas Carol, Heartstoppers, and Puss in Boots: The Last Wish. While a lot of attention has been paid to those titles, her other new film, Joyride, has perhaps not gotten the coverage it deserves.
Joyride is not the average feel-good movie, though it retains much of the sweetness, warmth, and humor of that kind of film. It's an emotionally complicated and visually grand story of Mully, a teenage boy played by Charlie Reid, who is on the run after taking back stolen money from his thuggish father, James (Lochlann O'Mearáin), who stole it from a hospice. When Mully steals a cab to flee across the Irish countryside, he realizes that a single mother, Joy (Colman), is black-out drunk in the backseat with a baby. Mully's mother (and James' wife) has died, and the two men are having trouble coping; as a result, Mully develops a reluctant friendship with Joy, who is a very different kind of maternal figure. Reid, O'Mearáin, and filmmaker Emer Reynolds spoke with MovieWeb about Joyride, Olivia Colman, and the emotional structure of the film and its characters.
Emer Reynolds on Filming Joyride with Olivia Colman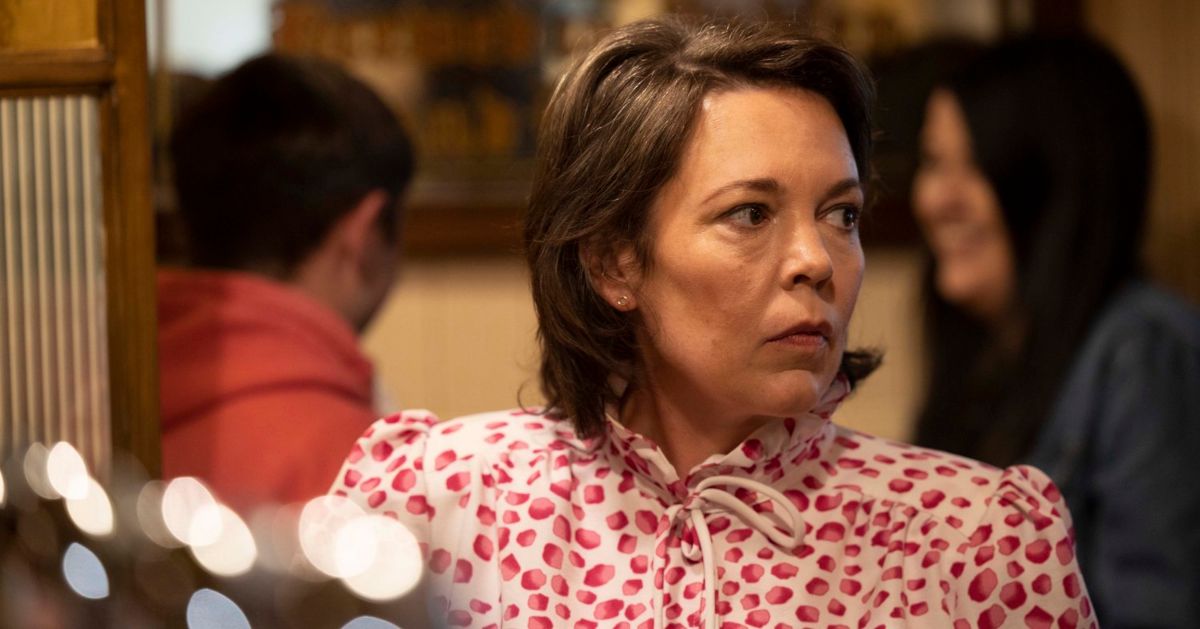 Joyride is a different kind of film for Reynolds, who has only directed documentaries prior to this (she also has an extensive filmography as an editor). It's her documentarian perspective that captures not just stunning shots of nature, but also very natural performances, as well. Part of that is also because Colman did not do rehearsals for the film, choosing to instead study and discuss it before filming began, and then act in the moment as much as possible. "I think that does dovetail with me as a former documentarian," said Reynolds, who acknowledged that most documentaries aren't rehearsed or allow for multiple takes. "I approached it the same way as I do documentaries — you're trying to get the heart to it, you're trying to get the truth."
The shooting schedule and location (Co. Kerry, on the southwest coast of Ireland) also compelled Reynolds and the cast to stay present and spontaneous. "There were a number of factors coming together. We had a short shoot; it's an indie movie, so it was a short five-week shoot in the most beautiful part of Ireland, but it's definitely the wild. It's rain one minute, sunny the next, monsoons and everything. We were just in the moment, and everybody was in that space, including Charlie on his very first film. Everyone just trusted each other, and we lived in the present for every scene." On top of all that, a six-week-old baby was a major component of the film, which also affected the production. Reynolds continued:
As a result, our process stayed light. We didn't do millions of takes, we tried to just be. So you're having to embrace all these things that could be seen as kind of downsides, but you actually have to transform them into pieces of luck. And the film was giving us that every day. I hope and think it's there, it's one of the feelings that comes off the screen, that feeling of fortune, that feeling of, "Be alive, be prepared, be ready to forgive, be ready to live and feel, and maybe life will transform for you."
Charlie Reid Makes His Big Debut in Joyride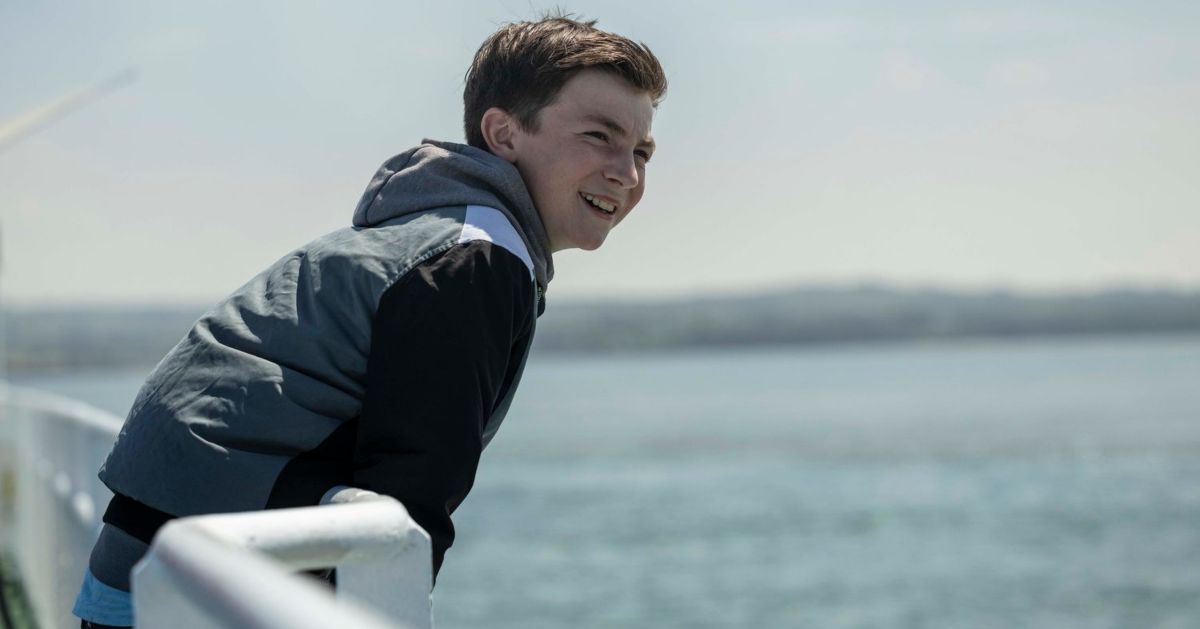 That feeling of an organic happening, a soft spontaneity, ultimately existed because of the hard work of everyone involved, especially during pre-production. A film without rehearsals needs some lengthy chats beforehand, and that's exactly what happened with Joyride. "There was a certain point before we started filming," said Reid, "where me, Lochlann, and Olivia, we all just sort of got together each night in a little table outside the hotel, and we all just sort of talked about the story, and talked about our characters. Everything that we thought sort of happens before and after the film and inside the film, and what sort of way we think we can go about it. We just basically helped each other out, which I think was really nice."
Related: Exclusive: Why Olivia Colman Won't Do Rehearsals, Explained by Joyride Co-Stars and Director
"Charlie's incredibly instinctive," said Reynolds, indicating yet another aspect that helped the film feel so organically authentic. Reid, who comes across so naturally that it's hard to believe he's acting at all, worked hard to play the brash and cocky, but tender and sensitive teenager. "He's incredibly interesting," said Reynolds. "He's quite like Mully in the cheeky side of him, the kind of bold, cheeky Mully, and not really like the grieving, more internal side. "So he was trying to find a way to be all the pieces of Mully." Reynolds continued to rave about Reid, who may become one of the most interesting young actors working today:
He's very hardworking, for being 14 when he shot it. He didn't know babies. He had no babies in his life, but he knew that the role required Mully to be totally adept around babies and at ease. So all of his time when he wasn't on set, he was spending it with the babies in their caravan, learning to feed them, to change their nappies, how best to carry them and comfort them So I think when you deal with a young man who's that mature and that hardworking and instinctive, I gave him as much respect and room as he needed. And he brought me more treasures every day than I could have imagined.
He makes it sound simple. "Mully is an Irish teenager, and of course, I'm an Irish teenager, so I think it was easy to relate to him," said Reid. "It was easy for me to sort of become the character. But there were a lot of challenging parts to him, like him being able to open up, because you don't really see that from a lot of teenagers nowadays, being able to just open up, and I think he did that to Joy very easily when she got close with him. He just opened up to her, which I think is not easy for me, also being an Irish teenager. I know what it's sort of like sometimes to be in Mully's shoes."
Lochlann O'Mearáin on How to Humanize the Antagonist of Joyride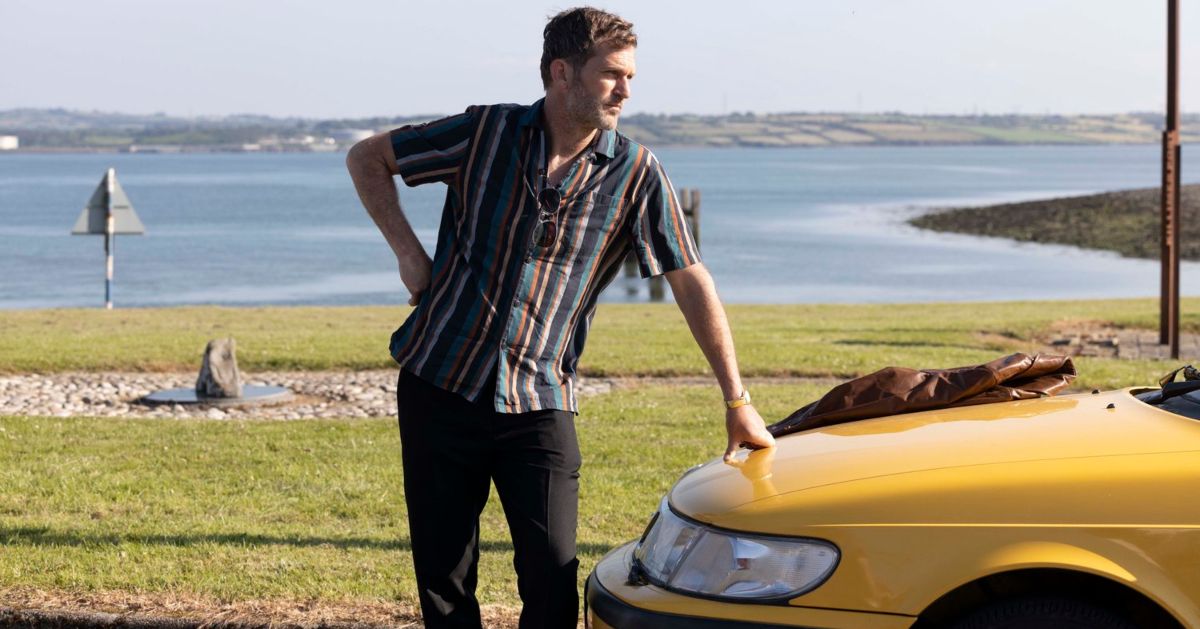 Each of these characters are complicated, isolated, and struggling, but the father, James, is perhaps the most difficult to sympathize with. Fortunately, O'Mearáin plays him with a melancholy desperation and a kind of lostness, humanizing the man. "You have to go a little bit deeper than beyond the words, I think, and realize that he is charming," explained O'Mearáin. He elaborated:
He has to be charming to get his way. He has to be manipulative. He's also probably struggling with addictions. He hasn't mourned yet, so he's got that grief they haven't dealt with yet. And then there's gambling, and there's pressure, but he's obviously someone who's really an addict under pressure. Addicts can be extremely charming when they want to get what they need, and they very rarely resort to violence unless they really have to, because there's nearly always a way to con somebody out of something. So I think we tried to make him as charming as we could between the desperate dialogues.
Related: Olivia Colman: Her Hilarious Comedy Career Before All the Oscars
When James learns of Joy (and Mully's joyride and gradual friendship with her), he feels threatened, further revealing layers to the character. "I mean, there's someone taking the place of his mother," said O'Mearáin. "That's really what flips him over the edge, and he's tapping into his unresolved grief. Someone's taking the place of his wife, no one's as good as his wife, so there's that definite threat […] But also, it was genuine love for his wife, he really loved her. She was the one who steadied the ship. She was the glue that kept everyone together, and life was great with her, and it's gone upside down without her. Now someone's coming in to take her place."
Joyride Spreads Joy in Theaters on Dec. 23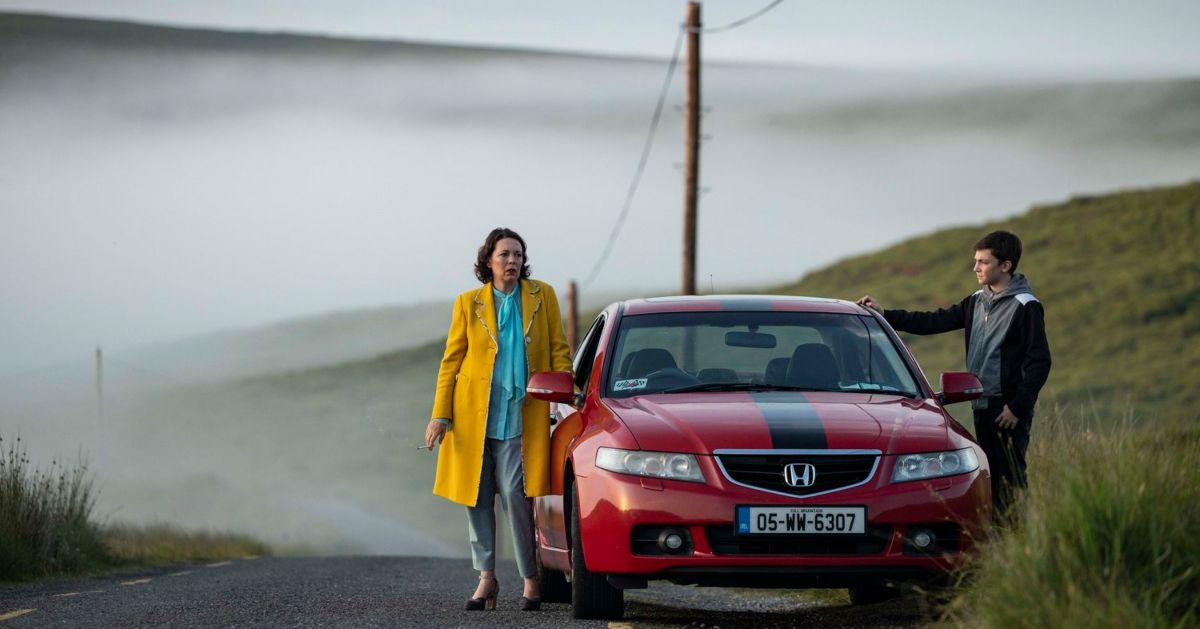 Despite the aching sadness coursing through the film, there is a lot of that titular joy. Again, it's not the usual feel-good film, but with its study of friendship, loneliness, childhood, and overcoming grief, Joyride does ultimately feel good. Some of that is likely due to how kind and supportive everyone was. "We were very much a really happy team," said Reynolds. "The story of the film is about friendship, trust, forgiveness, family, and found family, and I think the ideas of the film brought that to our experience, too."
"I don't think I can get across how much Olivia, Lochlann, and Emer have helped me throughout this whole shoot," said Reid. "She was such a wonderful director and she just she helped me so much. You meet a lot of directors who sort of force the character dynamic, but Emer just let me do what I wanted to do with the character, that's what I find most magical about her. It was the same way with Lochlann and Olivia, they helped me settle in so easily. It was amazing. You know, it was such a great experience for me […] There wasn't one day when one person was gloomy. There was always a happy vibe on site, which was the best thing."
With intimate, naturalistic performances and beautiful scenery, the "joy" is certainly in Joyride. A Subotica Production, in association with Embankment, Joyride is presented by Magnolia Pictures, Ingenious, and Fís Éireann/Screen Ireland, and will be released December 23 in theaters and On Demand.