On August 11, 1973, 18-year-old Jamaican-American breakbeat pioneer DJ Kool Herc and his sister Cindy Campbell threw the now-famous "back to school jam" block party in The Bronx. The subculture of hip-hop had been growing in the streets through the grafitti, MCing, DJing, and breakdancing in New York City neighborhoods largely populated by African-Americans, Puerto Ricans, and Caribbean immigrants, but this dance party is regarded as a pivot point in the popularization and creation of hip-hop.
We've collected ten of the groundbreaking and influential albums that came out of that first decade of old-school rap as a celebration of 50 years of hip-hop.
---
XII – The Fatback Band, 1979
Fatback maintained the same high standard of quality to produce another impressive slab of funk-tinged disco. XII is notable to hip-hop historians for the track "King Tim III (Personality Jock)," a song often tagged as the first rap song (it was released as a single shortly before the more popular "Rapper's Delight" by the Sugarhill Gang). "King Tim" remains a killer blast of hip-hop, seamlessly mixing a slick old-school rap into the band's intensely funky blend of organ, energetic horn blasts, and a relentless walking bassline. – Read the full review.
---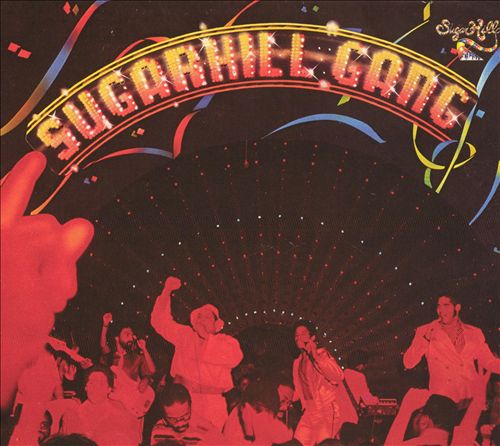 The Sugarhill Gang – The Sugarhill Gang, 1980
Although the Sugarhill Gang didn't invent hip-hop, they were the first rap act to have a huge international hit. Released in 1979, "Rapper's Delight" was millions of listeners' first exposure to hip-hop — before that, very few people outside of New York even knew what hip-hop was. The Sugarhill Gang were also among the first rap acts to record a full-length LP; when this self-titled debut album came out in 1980, the vast majority of old-school MCs were only providing 12″ singles. – Read the full review.
---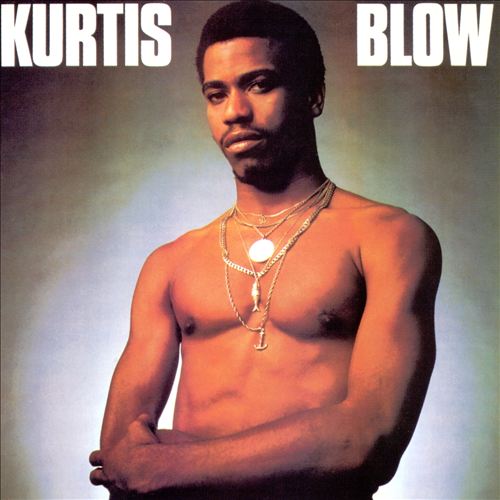 Kurtis Blow – Kurtis Blow, 1980
Back in hip-hop's old school era — roughly 1978-1982 — albums were the exception and not the rule. Hip-hop became a lot more album-minded with the rise of its second generation (Run-D.M.C., Whodini, the Fat Boys, among others) around 1983-1984, but in the beginning, many MCs recorded nothing but singles. Two exceptions were the Sugarhill Gang and Kurtis Blow, whose self-titled debut album of 1980 was among hip-hop's first LPs and was the first rap album to come out on a major label. – Read the full review.
---
"Planet Rock" – Afrika Bambaataa, 1982
When "Planet Rock" came out in June of 1982, it revolutionized the hip-hop scene and put the Tommy Boy label on the map. Soon, urban producers were turning to synthesizers and keyboards, churning out dozens of electro hits like "Clear" by Cybotron, "Rockit" by Herbie Hancock, "Jam on It" by Newcleus, "Egypt, Egypt" by the Egyptian Lover, and "Jam the Box" by Pretty Tony. The electro fascination proved the launching pad for techno, house, and bass music. – Read the full review.
---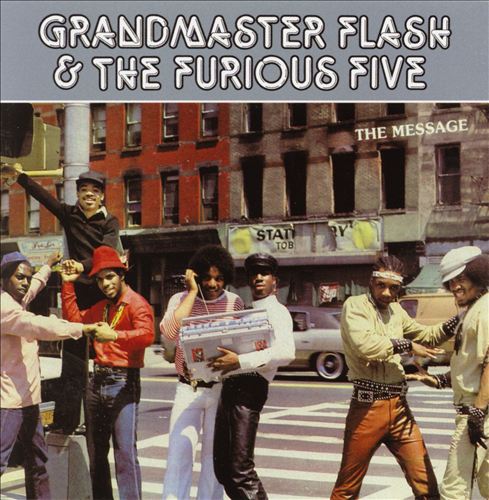 The Message – Grandmaster Flash & the Furious Five, 1982
Grandmaster Flash & the Furious Five merged the Afrocentric consciousness expressed by such early rappers as Gil Scott-Heron and the Last Poets with b-boy production to create "The Message," an all-time rap anthem. It was the focal point of this LP, which also included "It's Nasty" and "Scorpio," two other strong cuts that might have been winners on their own. – Read the full review.
---
Wild Style – Various Artists, 1983
Wild Style largely went unseen upon its 1983 release, but its soundtrack became one of the key records of early-'80s hip-hop, providing rappers with a treasure trove of beats and rhymes. None of the cuts on Wild Style became crossover hits, but the songs became underground staples, inspiring new rappers and offering rhythms that were sampled over the years. – Read the full review.
---
Escape – Whodini, 1984
Unlike many rappers, Whodini got their beats and musical backing from synthesizers. While this isn't a conceptual masterpiece and really is nothing more than sure-shot singles and sound-alike single, "Five Minutes of Funk" was an instant classic. The just-as-good "Freaks Come Out at Night" has the guys talking about nocturnal freaks with vivid lyrics and a little too much inside information. – Read the full review.
---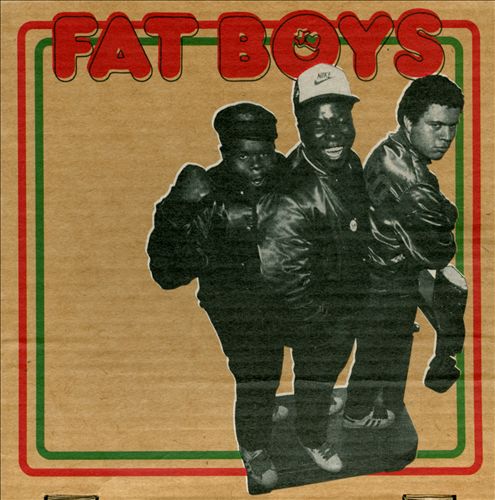 Fat Boys – Fat Boys, 1984
After making some noise as the Disco Three, the Brooklynites changed their name to the Fat Boys in 1984 and hit big with this excellent debut album, which is humorous, wildly entertaining, and unapologetically funky. Everything from "Fat Boys" to the amusing "Jailhouse Rap" proves that their rapping skills were first-rate. One of the group's strongest assets was Darren Robinson, aka the Human Beat Box, who was known for making percussive sounds with his voice. – Read the full review.
---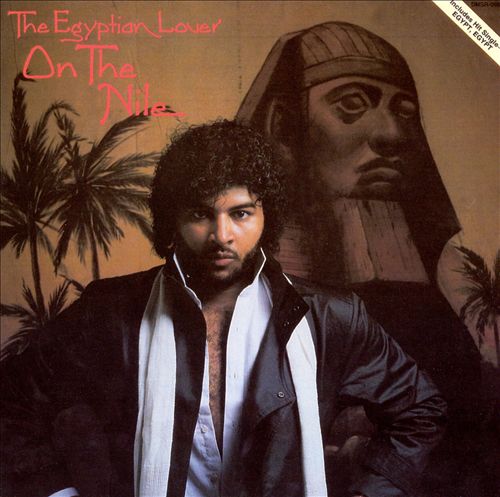 On the Nile – The Egyptian Lover, 1984
The Egyptian Lover never claimed to be a hardcore rapper; On the Nile, his debut album of 1984, doesn't pretend to be a Run-D.M.C., L.L. Cool J, or Fat Boys release any more than Grover Washington, Jr. claimed to be a jazz purist. The closest this LP comes to an East Coast hip-hop vibe is the single "What Is a DJ If He Can't Scratch"; all of the other tracks offer a synthesizer-driven blend of rap, dance music, and electro-funk. Though "Planet Rock" is a strong influence on this release, it is hardly the Egyptian Lover's only influence — his sound also owes a debt to Germany's seminal Kraftwerk (whose innovations greatly influenced "Planet Rock"), Prince, Man Parrish, and Giorgio Moroder, as well as Middle Eastern and North African music. – Read the full review.
---
Run-D.M.C. – Run-D.M.C., 1984
The production is tough and minimal, built on relentless drum machines and Jam Master Jay's furious scratching, mixing in a guitar riff or a keyboard hit on occasion. It is brutal urban music, and Run and D.M.C.'s forceful, muscular rhymes match the music. Where other MCs sounded cheerful, Run and D.M.C. prowl and taunt the listener, sounding as if they were a street gang. And while much of the record is devoted to braggadocio, boasting, and block parties, Run-D.M.C. also addressed grittier realities of urban life, giving this record both context and thematic weight. All of this — the music, the attitude, the words, the themes — marked a turning point for rap, and it's impossible to calculate Run-D.M.C.'s influence on all that came afterward. – Read the full review.