Fusing run and gun visuals that are synonymous with classic action movies of the '90s like Die Hard and Lethal Weapon franchises with current sociopolitical issues, Call Her King is a new crime thriller that is being written and directed by filmmaker Wes Miller.
Hoping to not only entertain audiences but also educate them as well through an edge-of-your-seat, high-stakes story, this new BET+ release not only has the unique setting of a real courthouse but also revolves around judge Jaeda King (played by Naturi Naughton), who has to traverse a hostile takeover by a hardened criminal, Black Caesar, who is looking for the release of his brother. Viewers are sure to be captivated by the main female lead and her head fast determination towards bringing things under control once more.
With the stage being set for her inevitable showdown with the villainous thugs who are trying to take control of her space, the audience not only comes to learn about her team from within her chambers but also her family at home. Actor Tobias Truvillion steps into the shoes of Gerald King, Jaeda's husband, who adds to the drama and emotional subplot of the entire feature, while actor Johnny Messner plays John Stryker, deputy to Mrs. King's court.
Just this past week, MovieWeb had a chance to sit down with Truvillion, Messner, and Miller about the intricacies of bringing crime to a courtroom and how Call Her King uniquely connects entertainment with the truth.
Being an Honest Husband to the Judge
Before making her way to the courthouse on this climactic day, the characters of Jaeda King and her husband induce anxiety early on in Call Her King when they seem to have a hard time balancing their personal and professional lives. Jaeda seems to only be focused on her work while Gerald wants her to be more grounded with him.
Regarding this tense and strained familial arc in the movie, Truvillion pointed to romantic ebbs and flow from real life as his mindset for these scenes. "It's always trying to figure each other out and make sense of each other so that we can move forward ," said Truvillion, "that's what Gerald was trying to do." He elaborated about the on-screen chemistry between he and Naturi Naughton and how it was perfected:
Our goal was to really find the trust within each other because the scenes are very intimate […] It's all of those things that people never see — the conversations, the background work that create the chemistry, and the energy.
It makes sense that Truvillion upholds this marriage subplot by himself (besides being opposite Naughton), considering the other people he actually drew from regarding his role in Call Her King. The answer proves that even though Tobias is focused on his career in Hollywood, he still holds memories of home in high regard. "It's always about being authentic. You think about people in your family," explained the actor, "you think about people in the backyard barbeque. Those are where I pull from, experiences from people that I know of." Related: These Are the Most Honest and Realistic Movies About Marriage
Besides seeing him in the upcoming BET+ original movie, you can also watch Truvillion in another soon to be released feature on the same streaming platform, The First Lady of BMF: The Tonesa Welch Story, as well a new film called Black Terror available on digital soon.
Creating an Action Movie with a Real Message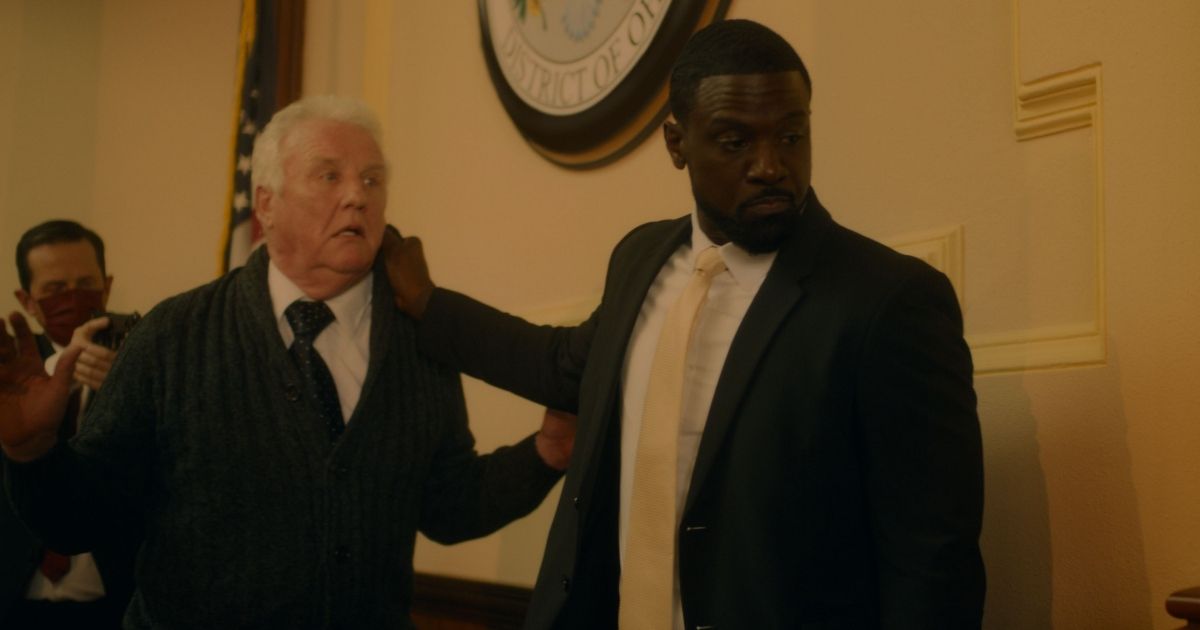 Miller excitedly explained the social duality in a movie like Call Me King. "I just hope that the audience comes away entertained, asking a few questions, like what it's really like for African Americans and the level of incarceration in this country," said the director, who wanted to "just spark some conversation, some thought. It is a definite serious issue."
Even though he expanded on the movie's outreach, he didn't shy away from the core essence of protagonist versus antagonist. "It was also somewhat challenging in the sense of having a female African American judge and a [male] African American defendant. [I was] making sure we understood that these individuals, that they have struggles that all people could understand."
Speaking to plot inspirations and story aspects, Miller couldn't help but admit this movie's lineage to the first entry in a Bruce Willis franchise. "I think you have to start with Die Hard, in the sense that you have a contained piece that has a nice thrust and a nice emotional underpinning."
Related: Best Court Scenes in Movies of All Time, Ranked
Along with the 1988 Christmas-themed action film, he named three other pictures as influences for immersive detail. "Equalizer does a great job of [giving] you a protagonist whose backstory isn't super clear. John Q dealt with the emotional aspect of a high [stakes] situation. Inside Man dealt with the cleverness of a high [stakes] situation." The director was keen on picking the most receptive parts from these classics in order to heighten the positive reception for Call Her King.
Johnny Messner's Motivation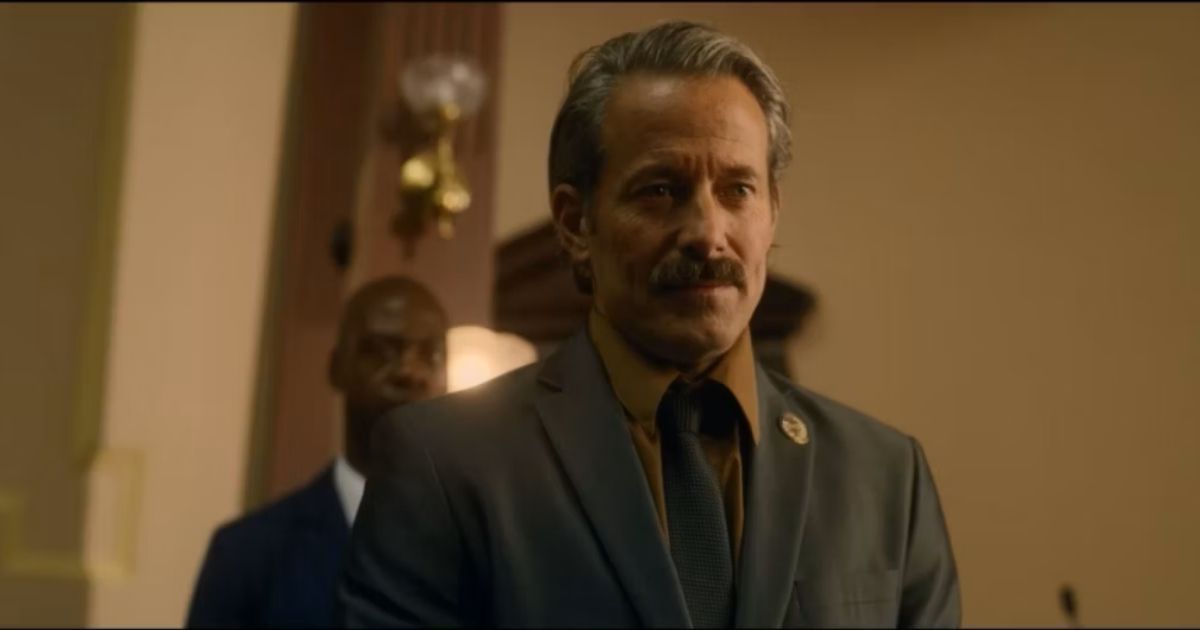 Acting for over 20 years and starring in cult classics like Tears of the Sun and Anacondas: The Hunt for the Blood Orchid, generational actor Johnny Messner seems to be no stranger to playing the muscle in any type of situation, even if the character provides strengthening words instead of brute force.
A distressing moment for Mrs. King from within her private chambers causes John Stryker, Messner's character to speak up and bring her back to the reality of the situation. "The moment itself was the inspiration for me," said Messner. "This is not a match made in heaven here. But through the work and friendship-based relationship that they have built, he knows that she's a good one, right?"
Taking a moment to ponder his seamless way of stepping into the role that he was given, we then moved to the introductory phase of the entire process, specifically when he first found out about the movie. According to him, the director had him pinned since day one. "It was Wes [Miller]. I'm a big fan of his. Whenever he's doing something that he thought I would enjoy doing, a character that I would enjoy doing, I told him to hit me up. He did and [it was] great."
Messner also noted how the director was excited over set locations. "We got to shoot in real federal buildings in Camden, it was incredible that they opened their doors up for that. That was a big deal for Wes." It seems like Call Her King's message wasn't the only part of the movie that can hit close to home.
Audiences can now see all the hard hitting and explosive courtroom drama with Call Her King streaming on BET+.