Breakwater was an official selection of the Cinequest 2023 Film Festival. The new action thriller from writer/director James Rowe (Blue Ridge Fall) stars Dermot Mulroney (Marvel's Secret Invasion, Righteous Gemstones, Shameless) in a powerhouse performance. Both the actor and the film generated good audience buzz after its premiere at the fest Aug. 19.
The story is set on North Carolina's Outer Banks. Tourist season is over, and life for the locals is returning to normal. Almost. Right up the coast, Dovey (Darren Mann) has just been released from prison and wants to make good on his promise to fellow inmate Ray (Mulroney), who asks Dovey to find his daughter (Alyssa Goss), whom he believed to have created a life on the Banks. Dovey agrees, but there's more to Ray's story, and in a refreshing turn, this indie movie nicely captures all the right creative beats.
Breakwater doesn't offer anything specifically new to its storytelling process; there's no twisty genre-blending here. However, it emerges as a respectable thriller whose twists are believable and whose actors get the job done.
Trust No One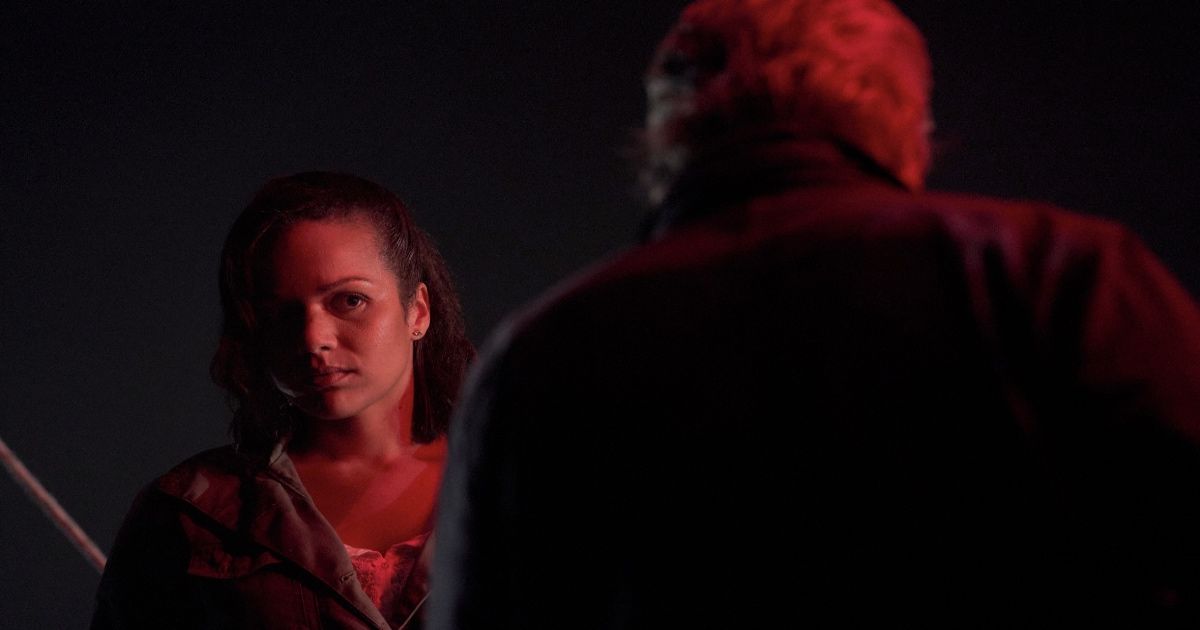 In what initially seems to be an extended cameo turns into a surprisingly gritty and downright engaging performance from Dermot Mulroney in Breakwater. His Ray is getting up in years, and the other prisoners don't find much appreciation in the man. He's been around, however, and urges Dovey to find his daughter Eve, whose image he sees in a newspaper clipping about an old, capsized ship floating up to the service. Dovey wants to help Ray, but there's a catch.
Dovey's parole officer reminds him that he cannot travel out of state. His father warns him of danger ahead. Dovey, despite being in prison for some time, is still a bit naïve. Off to the Outer Banks he goes, where he eventually finds Eve, who seems to have settled into her life just fine as a bookstore owner and tour guide. But there's a soft edge to Eve, and what was intended to be a "pop in and leave" experience expands into a potential romance between Dovey and Eve.
Related: 25 Best Thrillers of All Time, Ranked
Dovey doesn't tell Eve who he is, and his occasional phone calls to Ray to assure him that she's fine seem to ease the man's woes, but Ray may not be the kind of man Dovey thought him to be.
It's about the midway point of Breakwater that you realized the filmmaker tricked you, too. This film winds up becoming a standout thriller, as engaging as it is surprising, and as smart as it is well-executed.
All Roads Lead to the Outer Banks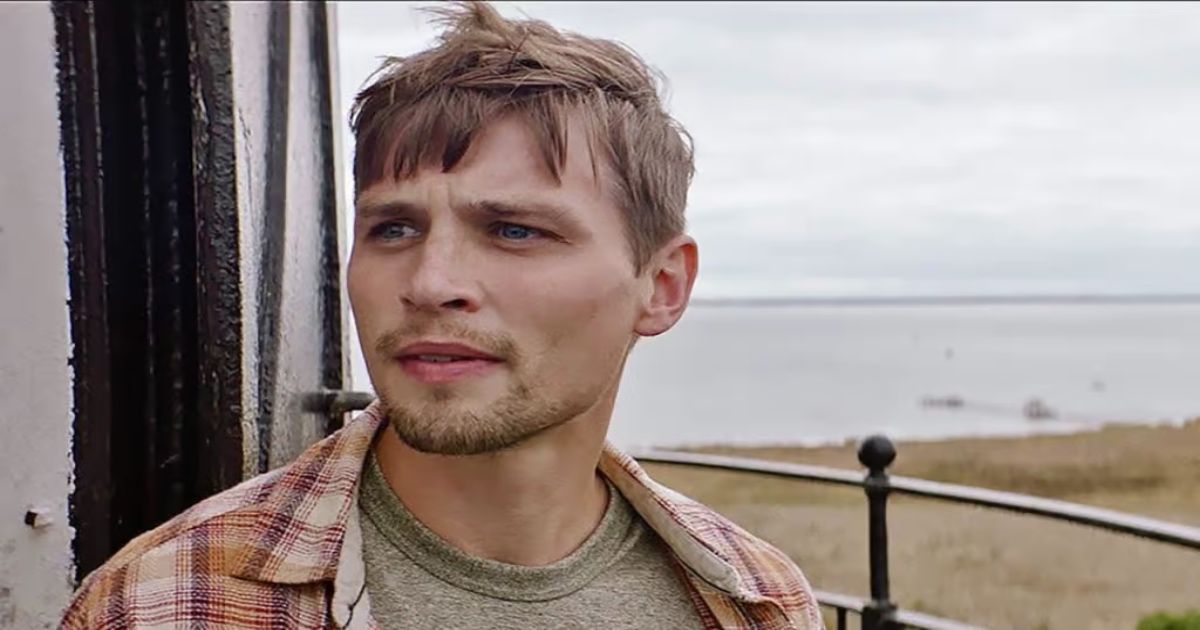 The performances here are above par. There's an effectively appealing tone to the tale — a bit downtrodden, curious, and edgy. But even with that, this film about lies, revenge, and grabbing all the gold you can, seems hopeful. Dermot Mulroney turns in one of his more memorable performances in years. As Dovey, Darren Mann proves himself to be a rising star. And Alyssa Goss nicely captures a complex woman who would do anything to protect her daughter.
Overall, the dialogue captures the mood. Some lines land well — "the devil doesn't come for the innocent" and "wishes are for little boys, men who have given up." Others don't fully capture the grit and intensity, yet somehow this filmmaker manages to keep things grounded and interesting enough for general audiences.
The Film's Backstory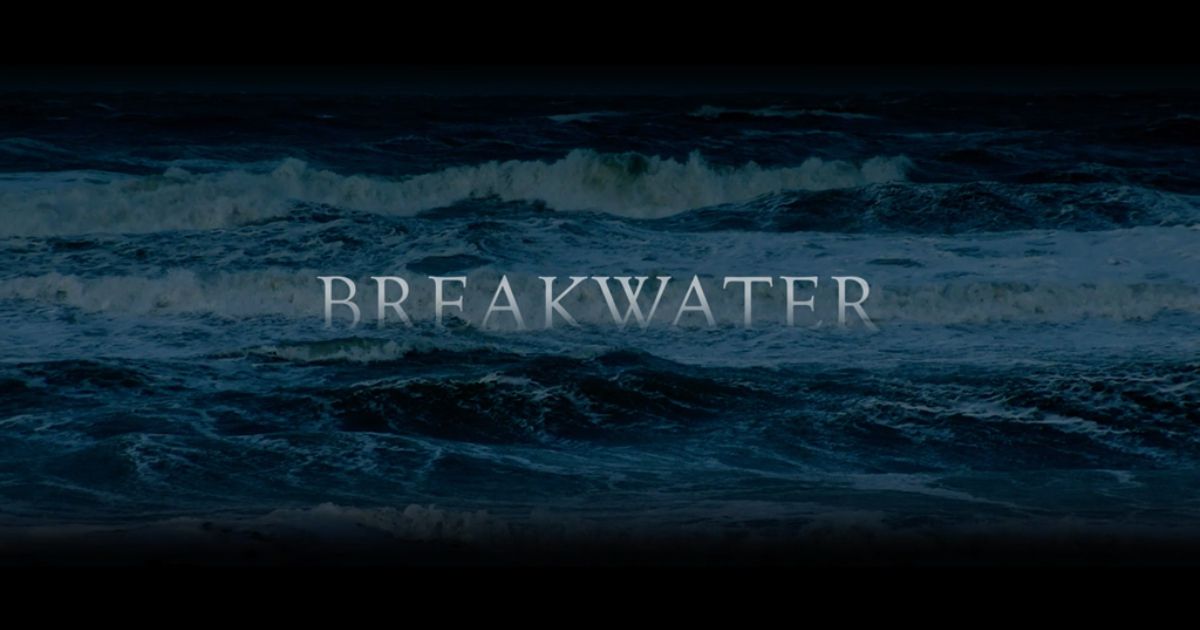 Breakwater's backstory may give viewers an idea of writer/director James Rowe's vision. He grew up in Western North Carolina, and the Outer Banks were on the opposite side of the state. Still, he was captivated by its mystique, particularly the area's history with pirates and shipwrecks. At one point, Rowe was reportedly visiting the Currituck Beach Lighthouse during the off season. While taking photographs, he was suddenly struck with an idea to create a story around that central architectural character.
Related: Exclusive: Dermot Mulroney Adds a Race Redemptive Aspect to Shooting Stars
Eve is a tour guide at that lighthouse in the film, but rather than creating a kind of lighthouse horror flick, Rowe wanted to focus his story on people starting over. In Breakwater, Ray, Dovey, and Eve are each starting over in their lives. It's evident in this film that the director considered why people would pick an isolated, somewhat lonesome, yet thoroughly cinematic, locale to start anew. That concept works well here and the filmmaker does a fine job capturing the moody landscape, with its battering winds and rocky shores.
While the film tends to sink a bit in its attempts to wrap things up nicely in a thriller-movie bow that audiences will enjoy, everything works for the most part. Rowe delivers the goods, as it were, and while the ending could have held a bit more punch, it does remain true to the film's overall vibe, the characters it gives us, and the quasi-morality tale it strives to be. Themes of loyalty, retribution, and justice play out nicely. So, dive in. Splash around. There's some fun to be had here.
Breakwater, produced by Loose Cannon Pictures, premiered at Cinequest 2023 Film Festival. You can learn more about its release at the film's website.