For horror movie buffs, Larry Fessenden is a name that should ring quite a few bells. The prolific director and actor has made his mark on the creature feature scene, taking the classic Universal Monster formula and flipping it on its head to create stories that are both subtle and intellectual. ("I invented elevated horror!" he half joked, although his credentials make a pretty compelling case for that.)
His latest film, Blackout, is a werewolf story that promises to show a gentler, more human side to the creature. Which is funny, according to Fessenden; although he makes horror movies with more of an intellectual bent, as a moviegoer, he confesses that he'd really just rather see the cool monster show up and bare its fangs.
"I'm literally a kid, I just wanna see the monster and get on with it."
Blackout Succeeds with Little Support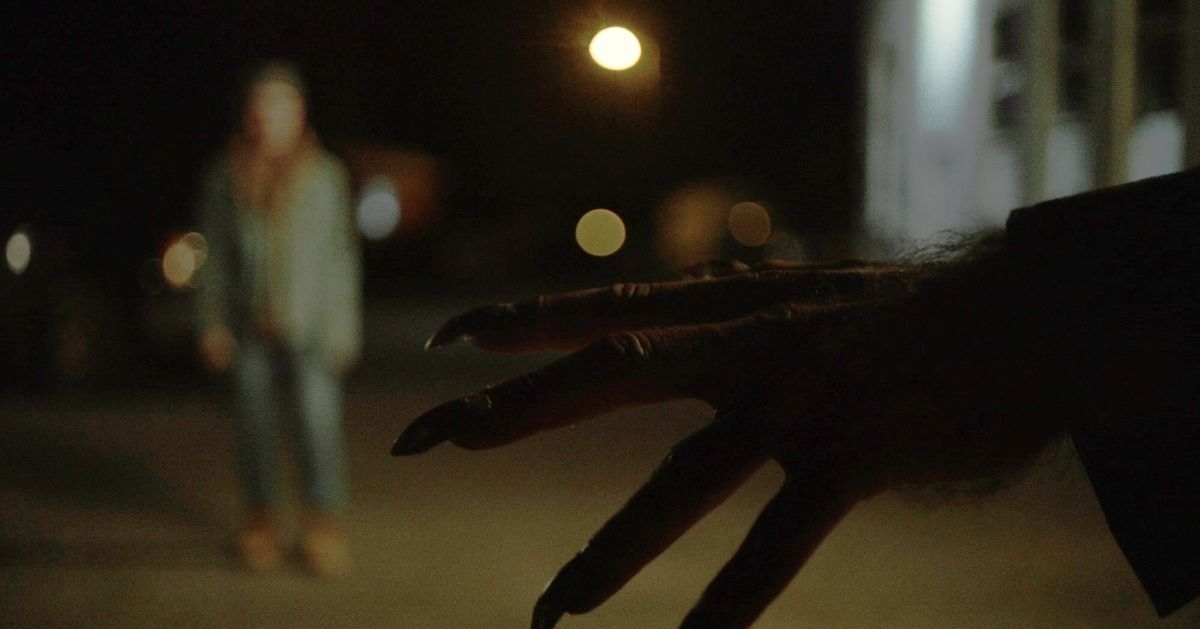 The synopsis for Blackout reads as follows:
"In a small upstate New York town, artist Charley Barrett (Alex Hurt) checks out of the motel that's been his recent home and sets out on a series of personal missions. These include exposing the corruption of ruthless developer Hammond (Marshall Bell), and reconciling with former lover Sharon (Addison Timlin), Hammond's daughter. Another is connected to his tragic secret: Charley is a werewolf, recently infected with the curse and responsible for a series of gruesome murders. The local residents have scapegoated one of the Latino workers on Hammond's construction site for the killings, and as a full moon rises, their desire for justice hits a fever pitch while Charley succumbs to his transformation once more."
Blackout is not a big-budget film with an A-list cast, which is both Fessenden's favorite and least favorite thing about the movie. "My favorite thing, and the thing that shapes this movie, and also maybe the sad thing about this movie, is that I didn't really have any support. I have great producers and everybody boots on the ground, but I was running the show." He elaborated:
"With the little bit of money we had, we were very resourceful, so it was very integrated in the town [where we filmed]. I was doing the schedule, because I knew that at two o'clock we could get into the hardware store, but we had to be out by three, and blah blah blah. So in a way, it's how I like to make films, it's extremely hands-on. On the other hand, you realize, 'Oh my god, no one cares about this but me.'"
That last bit probably isn't true, at least now, as Fessenden has a loyal fanbase and a huge portfolio of work that is very likely to continue to draw a crowd to whatever he puts his name to. However, he does admit that there's a certain comfort in working on movies with a bigger budget.
Related: Why Bride of Frankenstein Is the Greatest Universal Monster Movie
Larry Fessenden's Favorite Horror Movie Monsters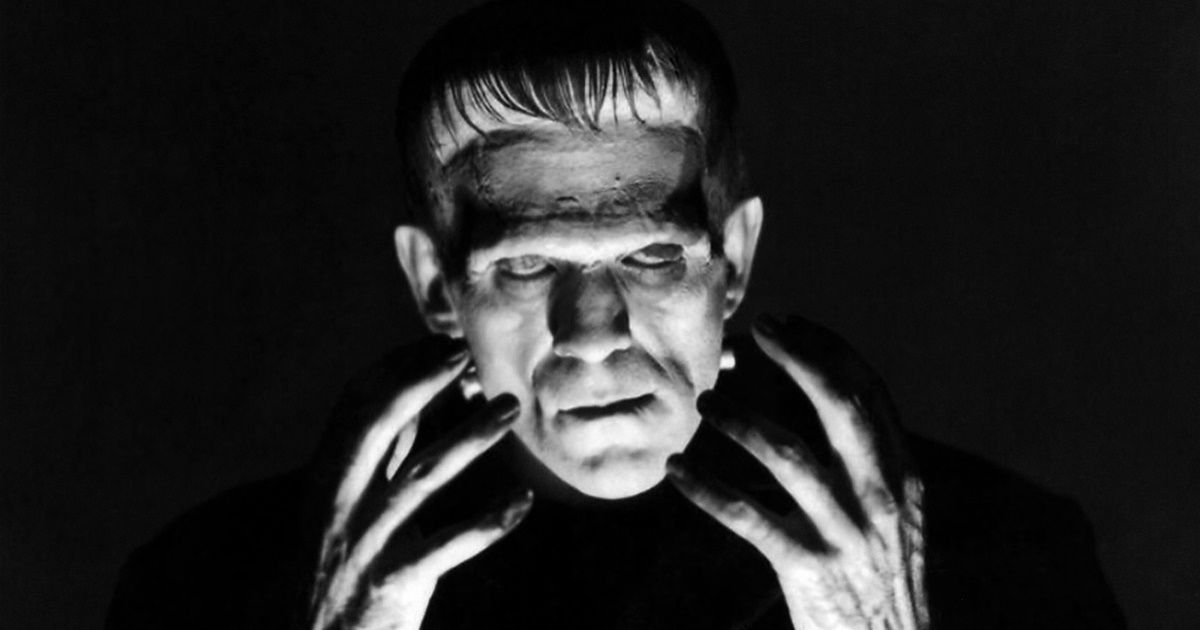 We had the opportunity to pick Larry's brain about several topics including his relationship with Ti West and his experience working with the legendary Martin Scorsese. What's clear is that Fessenden has a deep reverence for cinema in general, particularly older films. In terms of recent offerings, he praises Ti West as well as Ari Aster's Hereditary in particular, but he confesses that he doesn't keep up with movies as much as he'd like to.
I'm terrible at this, I'm not a cinephile anymore. I mean, I still watch old movies, which is to say, '70s movies or black and white film noir. It's just, when you get to be an old man you get cranky, and you're like, 'What are the kids up to now?'
His love of classic monster films in particular is so great that it's difficult for him to choose a favorite. In terms of influence, the first thing to spring ot his mind is Frankenstein (Fessenden made an excellent loose remake, titled Depraved), but on a personal level, he shares that he relates more with the wolf man.
"There are only a few images in our whole history that are as striking as the Frankenstein monster. And of course it turns into comedies and spoofs and all the things, but that means it's in the public consciousness. But on a personal level, I love the wolf man, because, I sort of relate to that. So, I mean, it is Frankenstein and the wolf man. I never cared for Dracula, but the vampire myth is very evocative, and there's the sexuality, so I have made a vampire movie also [Habit], and produced several."
Fessenden Respects the Twilight Movies, Just Not Their Werewolves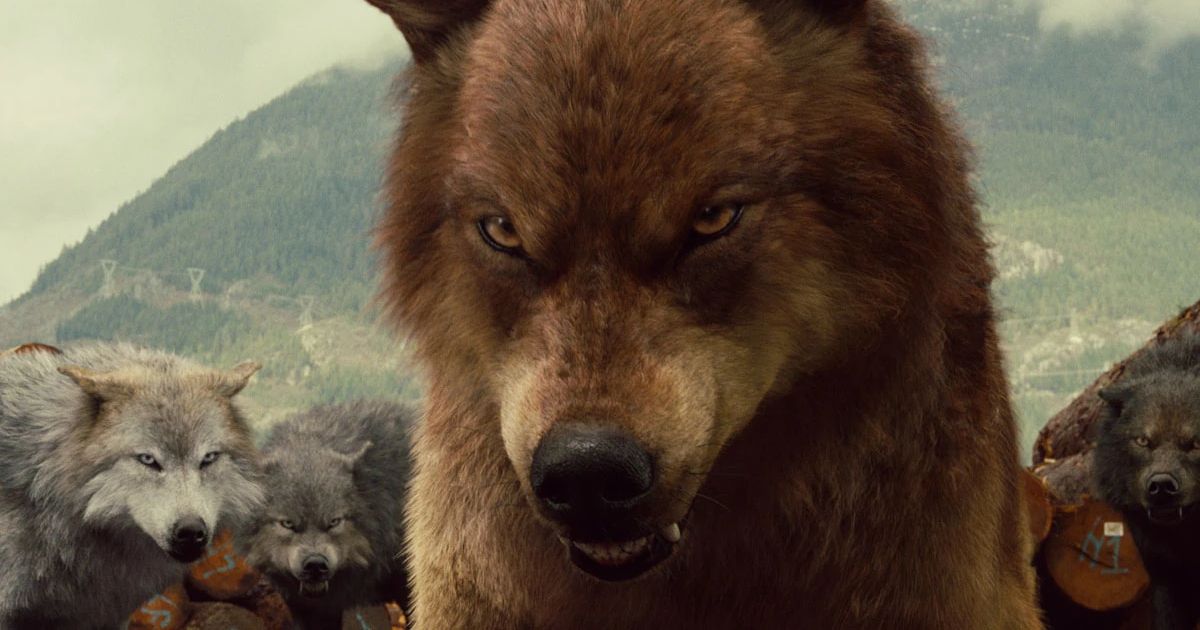 In terms of his favorite werewolf movie, Fessenden has an even more difficult time settling on one of those than on a favorite monster. He listed off a litany of classics (along with his own contributions to the mythos, naturally), although he did mention that in terms of looks, he prefers the flat-faced werewolf, like those seen in Marvel's Werewolf by Night, the first two issues of which he lists as a specific early influence.
He also shared that while he had respect for the vampires in the Twilight series and their rivalries with the werewolves, he didn't care for the wolves' design, and particularly the transformation sequences, were depicted onscreen.
"Those werewolves are pretty lame. First of all, they're these buff dudes, which is great! That's fine. And then they jump in the air, and through the magic of CGI (laughs), they literally melt into just… dogs. I don't approve."
Fessenden Secretly Stars in X and Pearl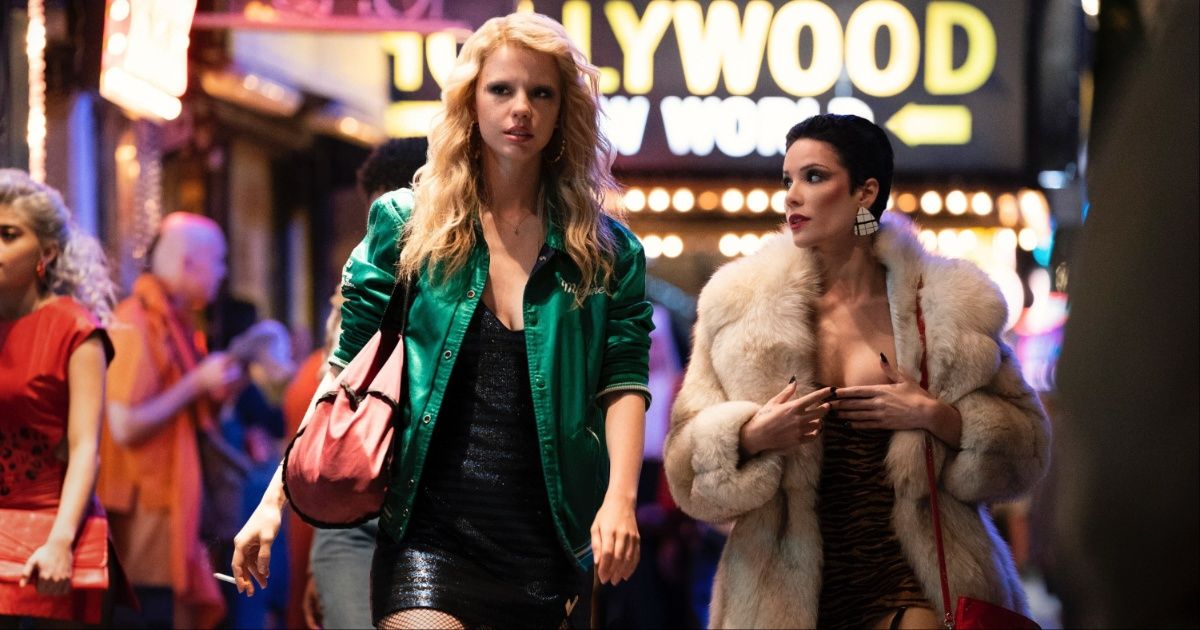 As previously mentioned, Larry Fessenden also regularly works as a producer, and is very proud of the sizable number of young filmmakers whose careers he's been able to help grow over the years, including X and Pearl director, Ti West, with whom he still shares a close friendship after hiring him as an intern years ago. So much so, in fact, that he has a part in West's upcoming MaxXxine, after performing a secret role in the first two installments of the Mia Goth-starring trilogy.
I'm actually in all of those movies, but it's sort of a secret, so I won't go on about it. You can say that much. I'm getting tired of keeping it a secret, so it'll come out eventually.
On Martin Scorsese and Marvel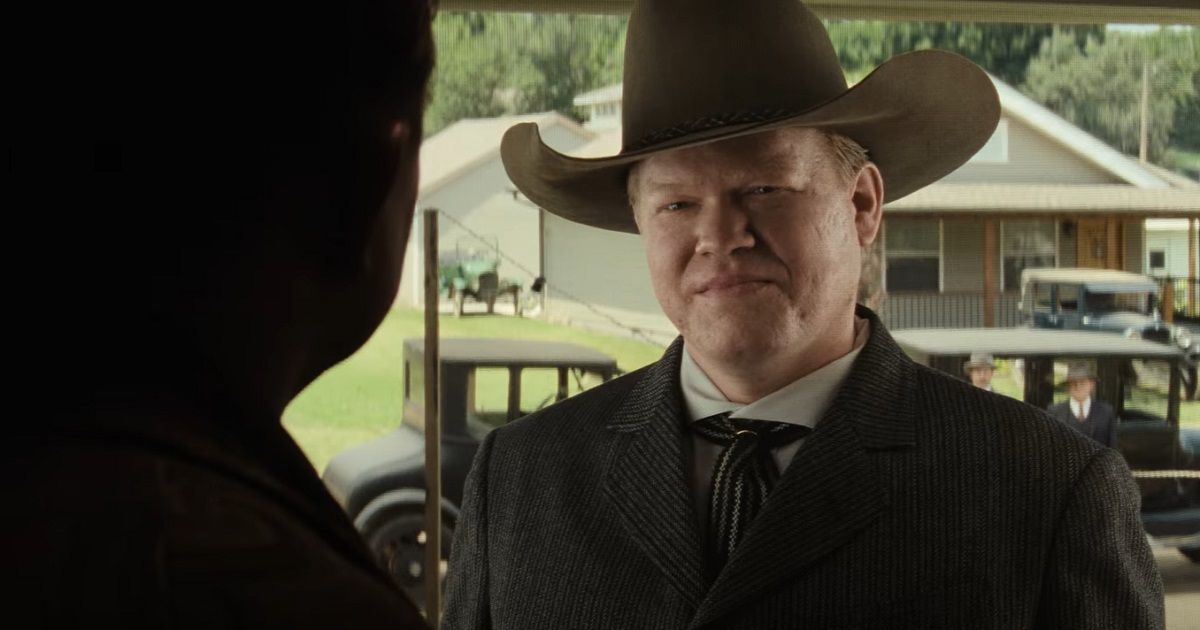 We've mentioned that Fessenden is also a prolific actor, and he has a small role in Martin Scorsese's upcoming Western epic, Killers of the Flower Moon. Asked about working with Scorsese, Fessenden had nothing but praise for the legendary filmmaker.
He's just so informed and gracious. He knows how to make you feel extremely at home. In other words, I'm a filmmaker, and he knows that. And you know, he teases me, but it's in reverence to what I do, talking to me as if I'm a filmmaker, or saying, 'Yeah it's going, but you know how it is, Larry.' I mean this is just so generous. This is a giant of cinema.
Related: Killers of the Flower Moon: 10 Other Great Movies From the Cast Members
Fessenden also briefly touched on Scorsese's now infamous comments on the MCU a few of years back, saying, "It's not my business to actually critique Marvel, but I will defend Marty, because he has a right to do that […] "I do like serialization, and yet I detest our addiction to television series. I just find it aggravating because they want us to watch 20 hours of film — or more, of course — but Marty makes a three-hour movie and everybody's like, 'What's this old guy going on about?' It's like, can I understand what's happening here?"
Larry Fessenden Makes Protest Films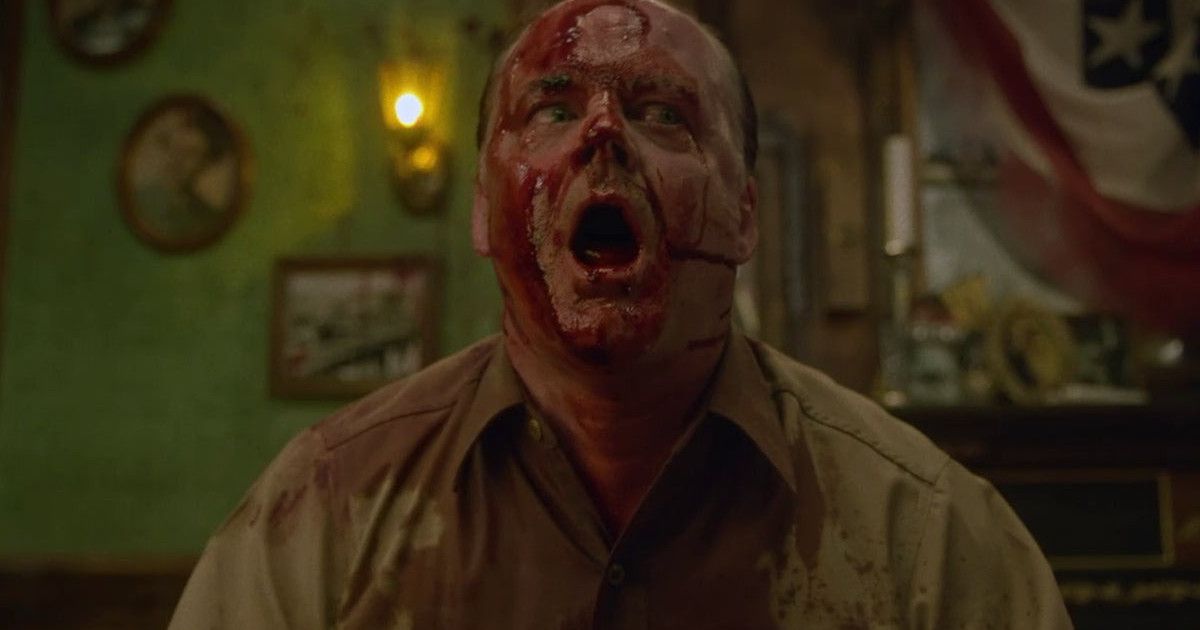 We also had the opportunity to touch on the writer's strike, and the multi-faceted filmmaker did not mince words when it came to who he supports and why he feels the creative community in the film industry deserve a much better deal than what they're getting.
Well, what my fantasy would be is that all those executives would be taken away in chains and thrown in a cell. I really resent it, because what they've done to the art form, the assumptions of money have really harmed…" explained Fessenden, who reoriented himself to continued:
Indie cinema is a brutal landscape. And then the idea of just having a working class life as an artist, which is to say a writer […] What kind of society did we build when the top dogs are getting all the money, and then the middle guys — who are doing the work, by the way — the creative forces aren't getting compensated in a way that they can have one or two children and a dog? So this is the problem, and it's happening in all aspects of society, and nobody seems to call anyone on it.
"In a way, that's why my movies are what they are," concluded Fessenden. "I make protest films."
Blackout is currently at the Fantasia Film Festival, with a public screening Thursday, July 27th at 11:30AM. You can find out more here, and watch this space for information about its wide release.