What would you do if an entire hotel was being handed down to you? Keep or sell? Maybe use it to party with your friends first? These are the questions at hand in Bad Things, a new feature from writer-director Stewart Thorndike (Lyle). It's the second in her trilogy of movies about motherhood. Thus, her latest psychological horror film — laced with violence and occasional humor — becomes more about the protagonist's complicated relationship with her mom than it is about the hotel business transaction.
Or are they one and the same? What exactly is reality, and what is being imagined inside this place of business? Is our protagonist "good," or she has done one too many "bad things" along the way to root for? Here's our take.
Making Kubrick Proud
A late, great director's most popular work (arguably) — aka The Shining — might come to mind as Bad Things begins. We follow along as Ruthie (Gayle Rankin) visits a hotel she's inherited on the outskirts of a city. Along for the ride are her partner Cal (Hari Nef, recognizable from HBO's The Idol), her wise-cracking friend Maddie (Rad Pereira), and Ruthie's devious ex Fran (Annabelle Dexter-Jones); it wouldn't be a scandalous thriller without a femme fatale, now, would it?
The four of them party hard in the empty hospitality institution as Ruthie contemplates whether to sell the property off or fix it up and sell it. Meanwhile, Fran keeps catching Ruthie alone and hints at her desire to get back together, despite the fact that Ruthie is already coupled with someone else — who's right there on the property with them!
Related: 10 TV Shows Where the Main Character Is a Villain
And this is where Stanley Kubrick quickly comes to mind to an even greater extent. It wouldn't be giving away much to reveal here that there seem to be spirits occupying the hotel during the group's weekend arrival. One example of said ghosts is a pair of joggers who keep appearing in front of Fran. Similar to how in The Shining, the entire Torrance family sees ghosts in the Overlook Hotel, each character in Bad Things sees the spirits, not just Ruthie the central protagonist. Without giving too much away, they begin to find themselves sucked into the hotel's mystique, ultimately leading to "bad things" being done to one another…
Molly Ringwald and Jared Abrahamson
There are two standouts in Bad Things, and surprisingly, they aren't among the main group of four females. One is played by former John Hughes regular Molly Ringwald, and the other is her character's young lover, played to perfection by Jared Abrahamson.
Though only on screen for a couple of quick scenes, Abrahamson (recognizable from Ramy and American Animals) nails his somewhat clueless character who's busy tracking down Ringwald and also dealing with Ruthie and her friends. "I hate it when guys try to act fatherly and be flirtatious at the same time," says one of them as Abrahamson's Brian persona arrives at the hotel looking for Ruthie's mom. This is just one example of the humorous, relatable banter the ladies dish to each other throughout Bad Things — another strength of the movie overall.
Related: Molly Ringwald's Best Performances, Ranked
Enter Molly Ringwald, looking fantastic these days and nailing her motivational-speaker character — who also happens to be the mother of this film's protagonist. In the first act, we see Ruthie watching clips on her phone of "Ms. Aeurbach," aka her business-woman mother who later appears in the hotel to talk business. Ringwald is a breath of fresh air for millennials and related generations who grew up on her classics from the '80s and '90s. She owns the screen, and it's a shame she's not in more of Bad Things.
Done Bad Things? Who Hasn't?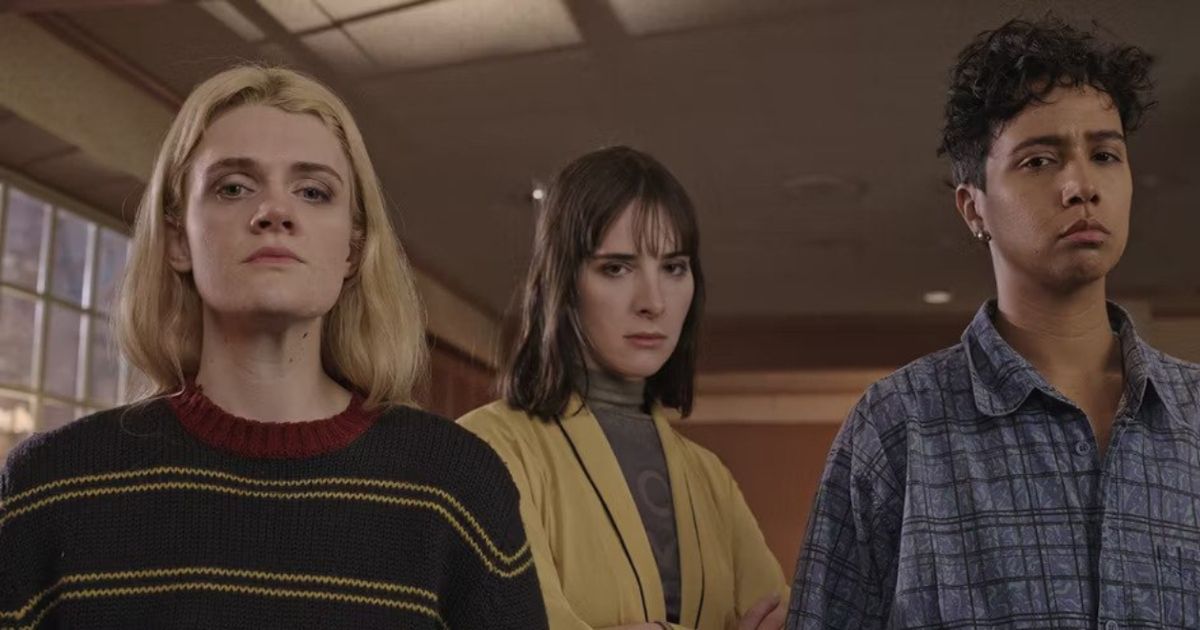 Otherwise, the film succeeds through a distinctly eerie soundtrack, and the overall vibe of Bad Things brings to mind an equally unsettling little indie movie from earlier this year called Daughter with Casper Van Dien. Interestingly, as Bad Things writer-director Thorndike recently told MovieWeb, she's got her own movie called Daughter in the works, as a sort of third installment to her ongoing trilogy of movies about motherhood.
But in the meantime, we'd recommend Bad Things and wouldn't be surprised if it's referenced in film studies classes to come. Just as The Shining is full of symbolism within the hotel, Bad Things has its fair share of motifs that may leave you scratching your head and/or bickering with your film buff pals about what it all meant. Was Ruthie's CPAP machine significant, for example? Was it all a dream? As Cal catches on that Ruthie may be rekindling her romance with ex Fran, is the third-act violence all in Ruthie's head? Do we all have violence in our head? Are we all capable of very bad things?
Nevertheless, it's a hoot to watch and will fly by; before you know it, the credits are rolling, and you're left wondering if you should rewind and rewatch certain horrific sequences…
Bad Things is now streaming on Shudder and AMC+.