Despite his retirement, the Bruce Willis action flicks keep coming. The Hollywood legend teamed up with Nomzamo Mbatha (Coming 2 America) for an action-packed sci-fi thrill ride, which is out today. Assassin follows a private military operation involving futuristic microchip tech that enables the mind of an agent to inhabit the body of another person to carry out covert, deadly missions. But when an agent (Mustafa Shakir) is killed during a secret mission, his wife (Mbatha) takes his place inhabiting another woman (Andy Allo) in an attempt to bring the man responsible (Dominic Purcell) to justice.
We recently caught up with co-writer/director Jesse Atlas, along with stars Nomzamo Mbatha and Andy Allo to hear more about their unique new action/sci-fi film, which is also one of Bruce Willis' final works. They also spoke about a possible sequel and their other projects in the works. Read our exclusive interview below.
Working with Bruce Willis in Assassin
MW: Jesse, as co-writer and director, how did you come up with such a cool premise for Assassin?
Jesse Atlas: Well, not to get too much into the weeds, but my co-writer, Aaron Wolfe, and I, we have a lot of experience with a lot of friends from Israel who, for better or worse, have the experience of being in the military from 18 to 21, but also being part of like a civilian military, where you're kind of splitting your time between the uniform during the daytime and coming home at night. And having those two identities rub up against each other has always inspired us to think about what it's like as warfare and technology of warfare continues.
Related: Exclusive: Hong Chau Dishes on Her Edgy New Role in Netflix's The Night Agent
Jesse Atlas: You're not talking about wars anymore — where you leave home, and you're with a battalion, you're with somebody someplace else — but more like envisioning the structure of some kind of combat in which you are starting your day and ending your day at home, and being a soldier in between that waking-up and going-to-sleep time. And it really just evolved from there, really just exploring how that identity would shape you and what kind of psychological factors you'd have to be battling with, if you had to bring the battle home with you, so to speak.
MW: Nomzamo, you have some cool scenes with Bruce Willis. What was it like working with him?
Nomzamo: It was such an incredible experience. Number 1, I was like, "Oh, I get to be a badass next to the biggest badass!.[…] Fantastic!" But what an insanely amazing experience, and what an awesome human as well. He is everything that we all imagined him to be. So for me, it was a really great experience. We had some incredible scenes; some of them were very emotional scenes, very contained scenes, and then some of them were also action scenes. So just getting to really be a part of the process and watching how all of that unfolded and being a part of it — and of course, having Jesse [Atlas] just continuing to just lead us, on such a tight schedule. But you know, we all just were in it, and we just went into the adrenaline rush as well.
Related: Exclusive: Cam Gigandet and Jaina Lee Ortiz Dish on Their New Heist Movie Righteous Thieves
MW: Andy, you have some pretty intense scenes with Dominic Purcell. What was like working with him?
Andy Allo: I had been actually such a fan of his in Prison Break. No one knows this, but I was fan-girling a little bit, just because I've watched him work and have been a fan of his work. So it was really an honor to work with him, and we just played. He's such a supportive actor to play off of, and I think the scripts lends itself to that, where you just get to pour yourself into it. We had a lot of fun. He's amazing.
Setting Up a Unique Universe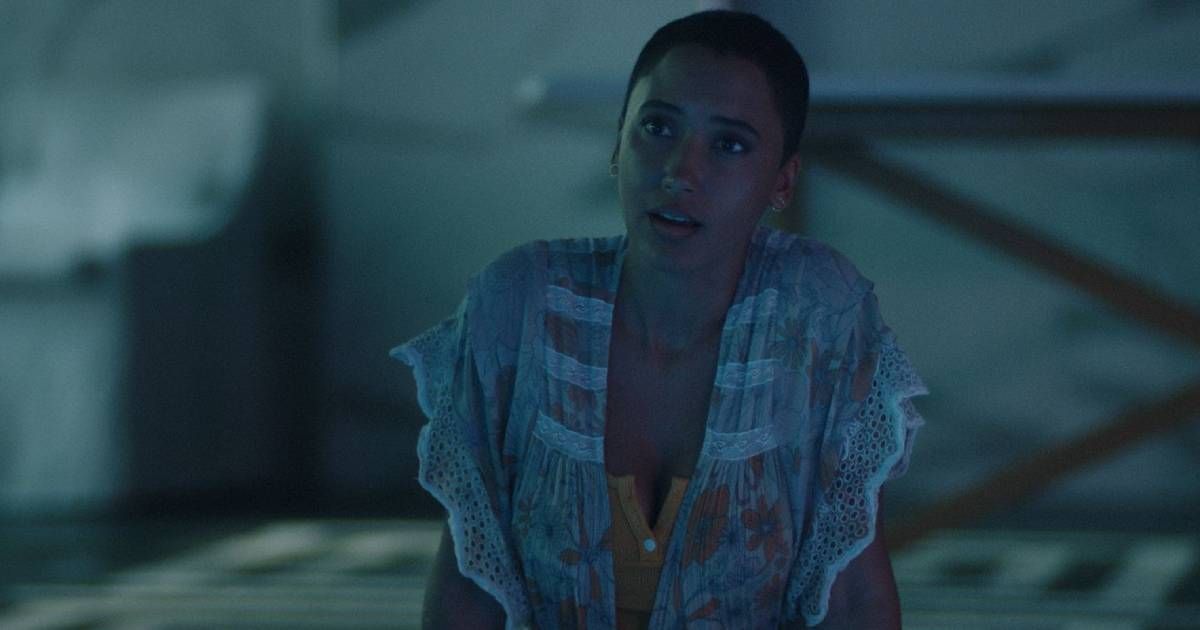 MW: Jesse, you set up a cool universe with Assassin. Are you interested in continuing with a sequel or a prequel of some sort?
Jesse Atlas: Of course, I most certainly would. And I can't give away my ideas for that yet without kind of spoiling some of the best-kept secrets of the film. But yes, it's such a rich genre, with body swap and especially taking this kind of lo-fi approach to it. And I think it's great that we're at a point where it's just become such a topic of conversation and a staple in the film genres as well — where it's like, everybody's so familiar and expects a new twist with, you know, the vampire genre, the zombie genre, AI cyborgs, everything.
Jesse Atlas: It's so great that body swap and the idea of living in different skins, literally, is becoming such a grounded part of modern conversations, because it just allows us to do more and more with it as we go forward. And I think that this idea has always been built as something that could contain a lot of stories and a lot of universes in it. So there's definitely plans for more.
MW: Are there any projects you guys are working on, that you'd like to share about?
Nomzamo Mbatha: I think there's just this incredible burst that's happening, and everyone is a part of the ecosystem. We want to see something different. We want to experience different storytelling. And it's just insanely beautiful to continue to see. I mean, you look at films like Assassin, you look at films like Everything Everywhere All at Once, films that take a chance, films that are out-of-the-box, films that continue to shift and shake and control the narrative. So I'm mostly excited for what's to come […] My next project after Assassin is going to be Shaka iLembe, telling the story of the Shaka Zulu in the native language told from the people of South Africa.
Andy Allo: In the new season of The Bad Batch, which is the Disney+ Star Wars animated series, I voice one of the characters […] I think I've cornered the sci-fi market between that and Upload. So I'm very excited.
Saban Films will release Assassin in theaters, on demand and digital March 31.