Denzel Washington takes a final bow as heroic vigilante Robert McCall in The Equalizer 3. Severely wounded after a mysterious mission in Sicily, an unconscious McCall is found by a kind policeman (Eugenio Mastrandrea). He's taken to the idyllic seaside town of Altamonte on the Amalfi Coast and nursed back to health. McCall is generously accepted and finds peace for the first time in his life. That's shattered when the Camorra, Italian organized crime, targets the locals with brutal extortion methods. McCall must defend his new friends but also complete what he started before getting injured.
Director Antoine Fuqua brings a symphony of masterful violence to the trilogy's conclusion. He comments that "filming in Italy was like a dream." Fuqua wanted an "unexpected setting" for McCall's "final masterpiece." Shooting with "the people in the village" in their "actual language" adds a "layer of texture to cinema you can't fake."
The Equalizer 3 reunites Washington with Dakota Fanning. She co-stars as a CIA agent lured to Italy by McCall. The pair first worked together in 2004's Man on Fire when Fanning was just a child. Fuqua "loved that film" and wanted to bring back the chemistry they had. He confirms they had "a father and daughter relationship" on set with "a lot of love." Washington would smile after takes and say, "She's a grown-up." The Equalizer films have been box office hits. However, Fuqua thinks "this is it." He doesn't "see another one" happening, but understands to "never speak in absolutes."
Dakota Fanning and Denzel Washington Go to Italy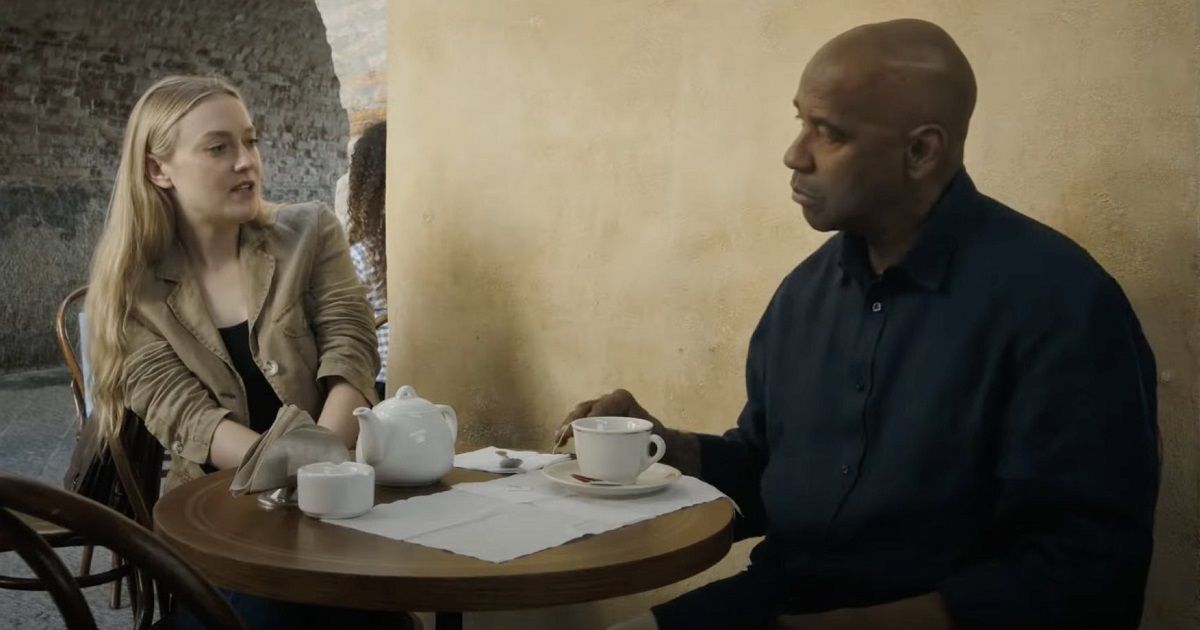 MovieWeb: What can audiences expect in The Equalizer 3? Why shoot in Italy, and how are the action scenes different?
Antoine Fuqua: Shooting the action scenes are very personal. They are in all the Equalizers, but this one is really about McCall. It's like his final masterpiece. He's brutal about it because these guys deserve it. Filming in Italy was just like a dream. Denzel loves Italy, I do, finding a setting unexpected like this, a small fishing town, a village on the Mediterranean, that's a dream come true to be able to do that. And to use the people in the village, they really live there, in some of the scenes, that was fantastic. That adds a layer of texture to cinema and a movie you can't fake.
Antoine Fuqua: Then doing it in the actual language was really important as well to myself and Denzel. What's very different about it is that McCall is usually saving other people. In this one, there's people actually helping him in a different way, a most unexpected way.
Related: The Equalizer 3 Review: The Summer's Best Action Film
MW: I covered Man on Fire when Dakota Fanning was a little kid. Now she's reunited with Denzel 20 years later on this film. Did they have a father and daughter relationship on set?
Antoine Fuqua: Yeah, it was like a father and daughter relationship, a lot of love, a lot of respect. Watching Man on Fire as I did as well, I love that film, the chemistry that Denzel and Dakota had, that [director] Tony Scott designed, was beautiful. For me to be able to bring that element back in this final chapter of The Equalizer 3 was magic. To watch Denzel and Dakota, when I yell cut, sometimes Denzel would just smile and go, "She's a grown-up." To watch him take that reality in with her was fun. We all felt that we were a part of her life because we watched her grow up. It's really beautiful.
MW: What was the best and worst day filming The Equalizer 3?
Antoine Fuqua: The best day was the first day and the worst day was the last day (laughs).
Related: Best Denzel Washington Movies, Ranked
Washington's Final Equalizer?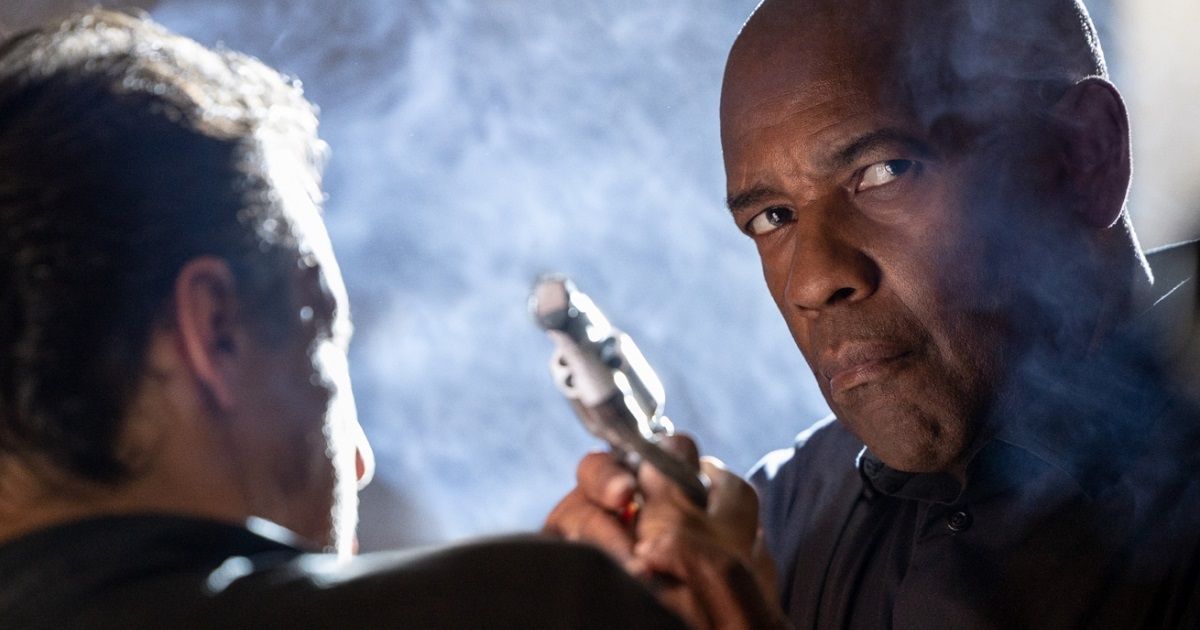 MW: Is this really the last time we'll see Denzel Washington as The Equalizer?
Antoine Fuqua: I'm afraid so, I think this is it. I don't see another one, but never speak in absolutes man. I said I would never shoot in Louisiana again after I did Olympus Has Fallen. Then I was back doing it in Emancipation. It was hot as hell. You never know (laughs).
MW: Denzel is on a whole different level of lethality here. Talk about getting that performance. Did he bring that style to the table or was that your direction?
Antoine Fuqua: It's both. It's what he does and what I understand about Denzel. Also, it's part of McCall, he's more of a thinking man of violence. He's about strategy and the least amount of effort, like a samurai. He's going to take you out. He understands there's no rule in violence. There's no rule in a fight. Anything that's available is going to get you out of the way. That's what's going to happen. Pacing and movement is sort of our rhythm, me and Denzel together. That's a choice.
The Equalizer 3 will be released theatrically on September 1st from Sony Pictures.