The series premiere of That '90s Show is now available on Netflix.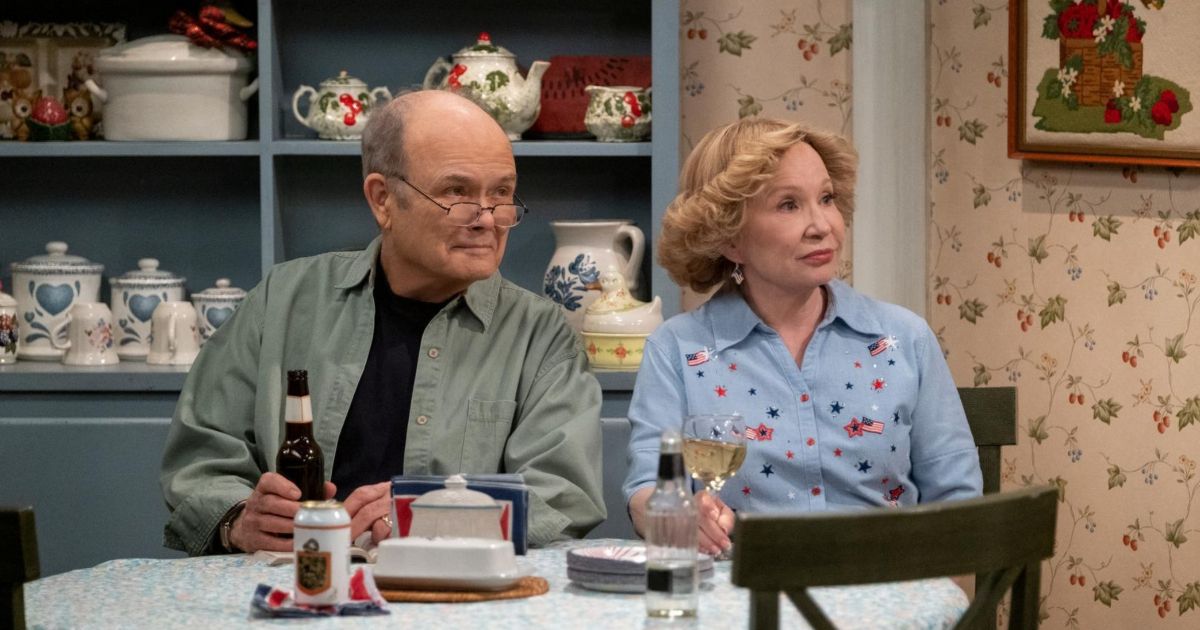 Netflix's That '90s Show has tons of funny moments filled with nostalgia that serves as an excellent spin-off series of the iconic That '70s Show. The all-new series follows the same format as the original as the story takes place in an entirely new decade with new teenagers in everyone's favorite basement. The Forman household and several other key locations in Point Place have been fantastically recreated for That '90s Show, while the majority of the original cast members return for cameos. Series lead, Callie Haverda, pulls off an impressive performance on-screen as she easily establishes influence of both Donna and Eric onto her character, while it was a hilarious time watching Red and Kitty adapt to the ever-changing society by being introduced to newer technology. That '90s Show plays into the '90s very well with its music and the subtle call-outs to Glamour Shots, snap bands, Blockbuster, and yes, the internet.
Hello Again, Wisconsin!
Set 15 years after the end of That '70s Show, the plot picks up in the summer of July 3rd, 1995, where the series now finds Kitty Forman (Debra Jo Rupp) and Red Forman (Kurtwood Smith) adjusting to life as empty nesters. The same curmudgeonly Red is absolutely thrilled that the house is finally quiet, as Kitty is low-spirited. The Formans are getting ready for a Fourth of July celebration with Eric and Donna visiting from out of town. The former teenage sweethearts are now married and living in Chicago with their teenage daughter. Eric has become an adjunct professor, while Donna has made it as a published author.
Their granddaughter, Leia Forman (Callie Haverda), comes to visit before she and Eric Forman (Topher Grace) attend space camp in Alabama. It's quite obvious that Eric is still obsessed with Star Wars, and even teaches college students about the role of the Jedí religion from the franchise. As Leia seems less thrilled about going to the space camp, she heads outside to play basketball and meets the next-door neighbor's daughter Gwen (Ashley Aufderheide) and her half-brother, Nate (Maxwell Acee Donovan). Leia also meets the rest of the main teenage cast including Nate's girlfriend Nikki (Sam Morelos), his best friend Jay (Mace Coronel), and Ozzie (Reyn Doi) the final member of the group.
Related: Letterkenny's 'The Skids' Evan Stern and Tyler Johnston Share Season 11 Revelations in Hilarious Interview
Leia eventually decides she'd rather spend the summer in Point Place than go to space camp with her dad. Eric initially forbids Leia from staying, but a pep talk from Donna (Laura Prepon) convinces him that their daughter deserves the same experiences they had when they were teenagers. Eric confesses that he's having a hard time with Leia growing up and not needing him as much anymore. He finds Leia in the basement and the two of them have a heart-to-heart. Ultimately, Eric decides that Leia can stay for the summer.
As Kitty prepares for a new group of teenagers to hang out in her basement again, we also learn that Jay's last name happens to be Kelso. This means that he is the offspring of Kelso (Ashton Kutcher) and Jackie (Mila Kunis) who are also preparing to be remarried once again. Red and Kitty realize that they must balance giving their granddaughter independence without letting her get into too much trouble. As Kitty hurries to gather snacks for the kids to have in the basement, Red sighs, resigned to the inescapable cycle of teenagers that he can't seem to escape from.
That '90s Show Is a Faithful Successor to the Original Series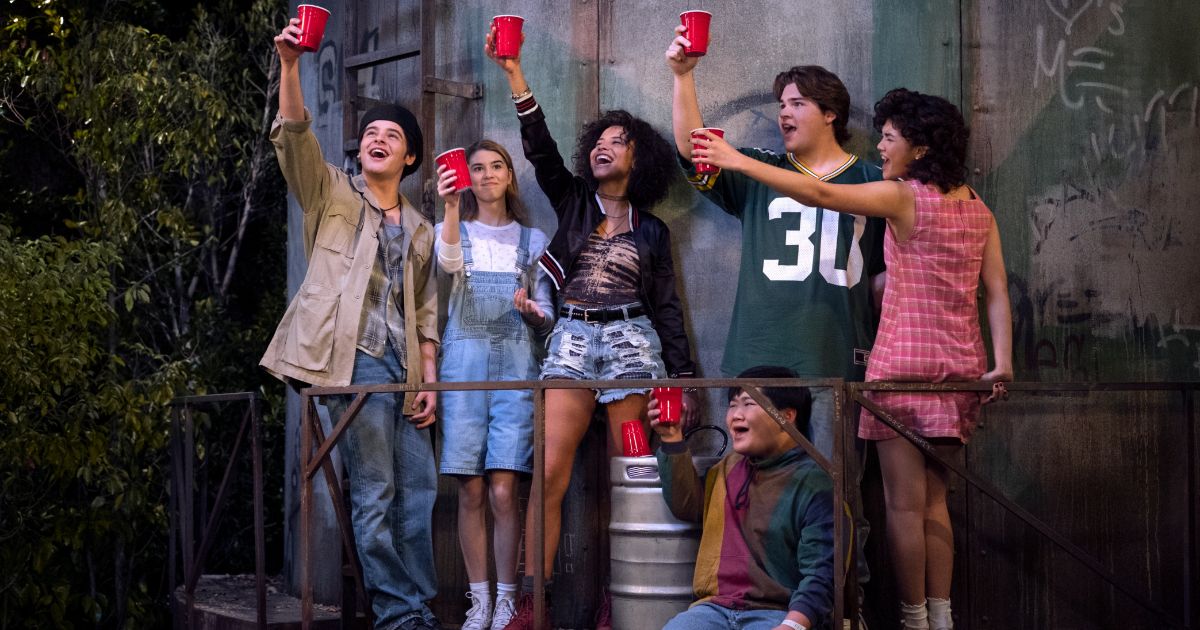 That '90s Show is absolutely a charming series that has a lot of potential. The series easily captures the same humor of its predecessor and the nostalgia of its time, as the story clearly shifts its focus onto a new group of teenagers from here on out. Fans of the original series can definitely expect several Easter eggs and references, especially in the pilot episode alone. All returning cast members had successfully slipped back into the roles of their respective characters as if no time has passed since the original series finale. The new band of pot-smoking and beer-drinking teenagers brings back most of the legacy characters' personalities and archetypes. Gwen is a lot similar to Hyde (Danny Masterson); Nate and Jay are both just like Kelso, Nikki is essentially Jackie, and Ozzie fulfills more or less the same function as Fez (Wilmer Valderrama).
All ten episodes of That '90s Show are now available for streaming exclusively on Netflix. There are currently no announcements pertaining to the show's second season.