Whitney Houston (Naomi Ackie) becomes a global pop superstar with the guidance of Clive Davis (Stanley Tucci).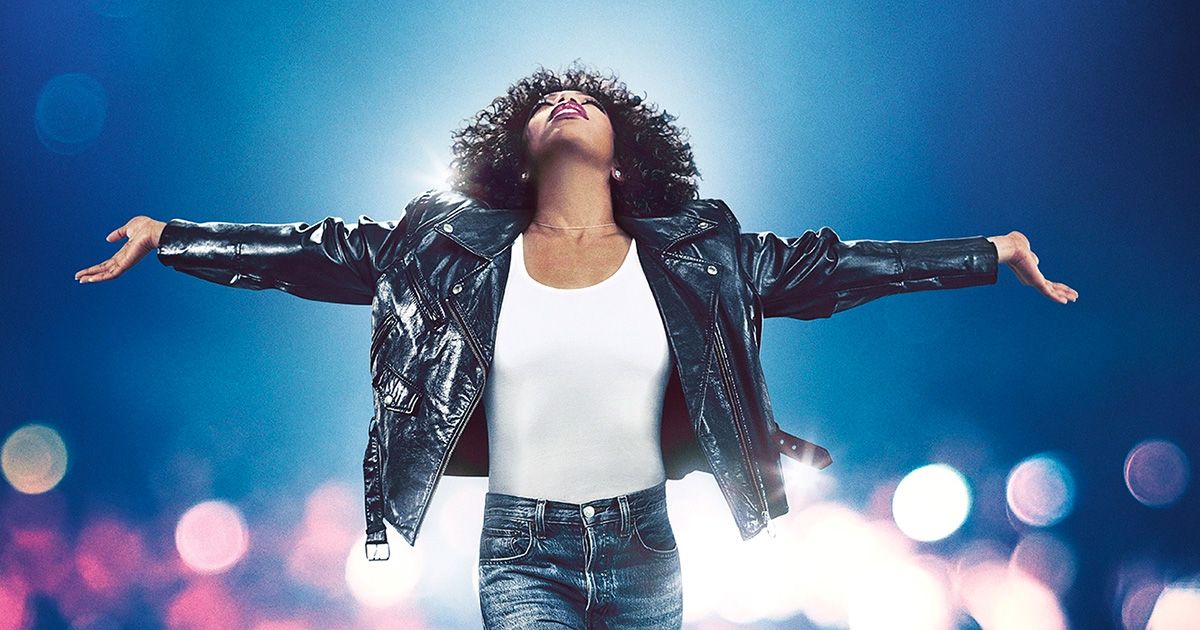 Whitney Houston's iconic stardom gets an uneven musical biopic with a stellar lead performance. I Wanna Dance with Somebody hits the high notes recreating Houston's legendary performances. Naomi Ackie nails the pop singer's epic public highlights and lowest personal depths. The film chronicles her bisexual relationships and descent into drug addiction. Many fans will be surprised by the revelations of her private life. I Wanna Dance with Somebody does suffer from a helicopter view of incredible success. Director Kasi Lemmons bounces through time like a greatest hits montage. The film needed to settle down at key points for insightful perspective. This is especially evident with Houston's troubled marriage to singer Bobby Brown (Ashton Sanders).
I Wanna Dance with Somebody opens in early eighties East Orange, New Jersey. A teenage Whitney (Ackie) meets the beguiling Robyn Crawford (Nafessa Williams) in a park playground. Their friendship quickly evolves to romance. Whitney lives in the shadows of her famous mother, Cissy Houston (Tamara Tunie), and domineering father, John (Clarke Peters). She sings backup vocals in her mother's band.
Whitney's Fate Changes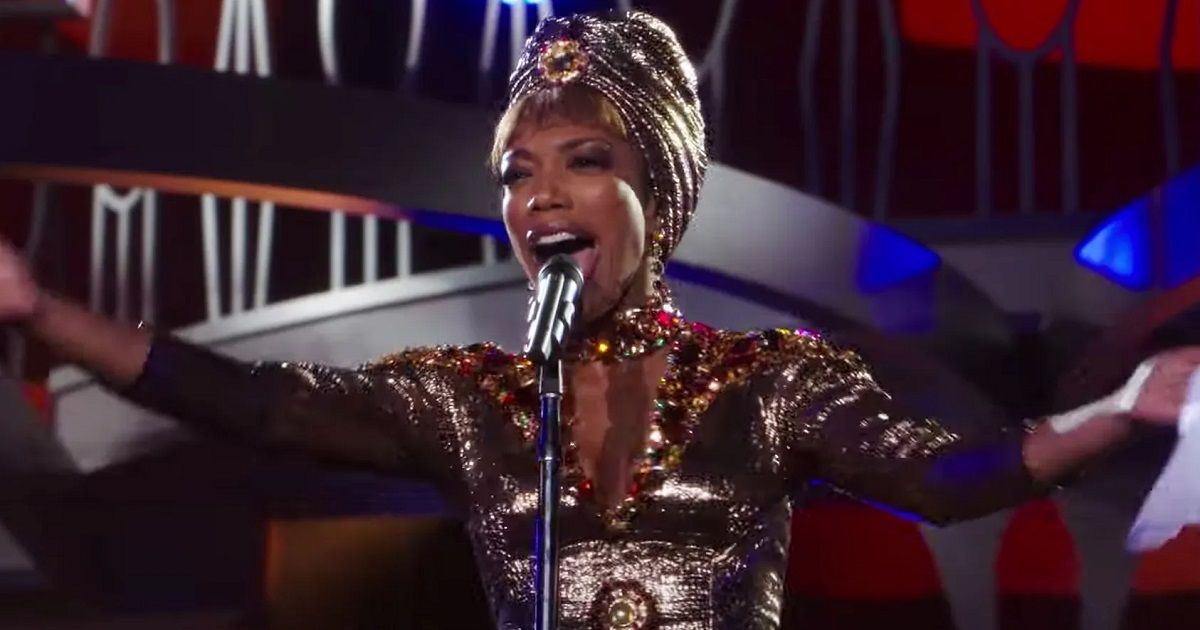 Whitney's fate changes when powerful music executive Clive Davis (Stanley Tucci) comes to a show. Cissy realizes the enormous magnitude of the moment. She puts Whitney front and center for a stunning audition. Clive is blown out of his chair by the young ingénue's talent.
Related: The Quiet Girl Review: The Best Family Film of the Year
Clive signs Whitney to a record deal with her ecstatic parents and Robyn watching. He develops a relationship with his promising star that fosters her best traits. Whitney's debut album is a monster hit. She becomes America's pop "princess" and a global sensation.
Everyone clamors for a piece of Whitney's financial windfall. Her father keeps ironclad control of the business, while Cissy and Clive steer her musical choices. They all agree on one thing. Tabloids are beginning to suspect her and Robyn are more than friends. As Whitney struggles with the pressures of fame, she's smitten by New Edition frontman turned solo star, Bobby Brown.
Capturing Whitney Houston's Astonishing Energy
I Wanna Dance with Somebody passes the musical test. Lemmons (Eve's Bayou, Harriet) and Ackie capture Whitney's astonishing energy. She had the impressive vocal range and captivating stage presence to dazzle audiences. Her Super Bowl national anthem, dare I say the best, will give you chills. This scene elicited loud cheers and clapping during the screening. The film will more than satisfy if all you want is Whitney's music spectacularly done.
The exploration of Whitney's spiraling drug addiction and toxic marriage is too fleeting. Ackie's good at portraying the gritty underbelly, but Lemmons never stays long enough for her to truly shine. This approach seems like a purposeful attempt to not disparage Whitney's image. It's admittedly a difficult tightrope to walk. But there's no sugarcoating her tragic cocaine overdose. The ugly parts of her life went hand-in-hand with the pinnacle of fame. One couldn't exist without the other. The film could have been much more impactful with a stronger focus on her abusive relationships and narcotic dependency.
I Wanna Dance with Somebody is a production of TriStar Pictures, Compelling Pictures, and Black Label Media. It will be released theatrically on December 23rd from Sony Pictures.