Wildfires are a serious threat across the world. U.S. states like Oregon and California seem perpetually threatened. And now, a new German-language film from acclaimed writer-director Christian Petzold is based around a growing forest fire out near the Baltic Sea. But this isn't your typical natural disaster movie. Winner of the Grand Jury Prize at this year's Berlinale, Afire is — above all else — a love story. How refreshing that it doesn't fall into the expected Hollywood norms/clichés of heroism, corny speeches and big-budget action sequences, given the threats of engulfing flames. Here's our take on the more realistic depiction of society's response.
A Quiet Contemplation of Love
Summer blockbuster season is upon us, which means a series of loud and bombastic films are now descending upon North America — Mission: Impossible, Oppenheimer, Barbie, and more. The warm weather, however, is also a time for rest and relaxation, so why not enjoy a quieter movie while you're at it?
Afire's more subdued approach ultimately builds to thrilling effect, and our expectations are quickly subverted. Storytelling clichés tied to romance and happy endings? Petzold throws those to the wayside. His new film starts with two guys driving out to a vacation house in the middle of nowhere, hoping to get some work done.
Leon, played to narcissistic perfection by Thomas Schubert, is an accomplished writer who's struggling through his next novel. Also along for the summer vacation is Felix (Langston Uibel), a talented photographer whose family home will be hosting them. After some car trouble, they finally make it to the property and meet Nadja (Paula Beer), a family friend of Felix's to whom Leon slowly grows attracted. Felix's sexual preferences lie elsewhere, specifically the male lifeguard Devid (Enno Trebs) working at the nearby beach. Devid and Nadja happen to be friends, which is how they all become acquainted in the getaway home that's perpetually threatened by those aforementioned forest fires.
Related: 20 Movies That Teach Us a Lot About Friendship
Friends in a Fiery Forest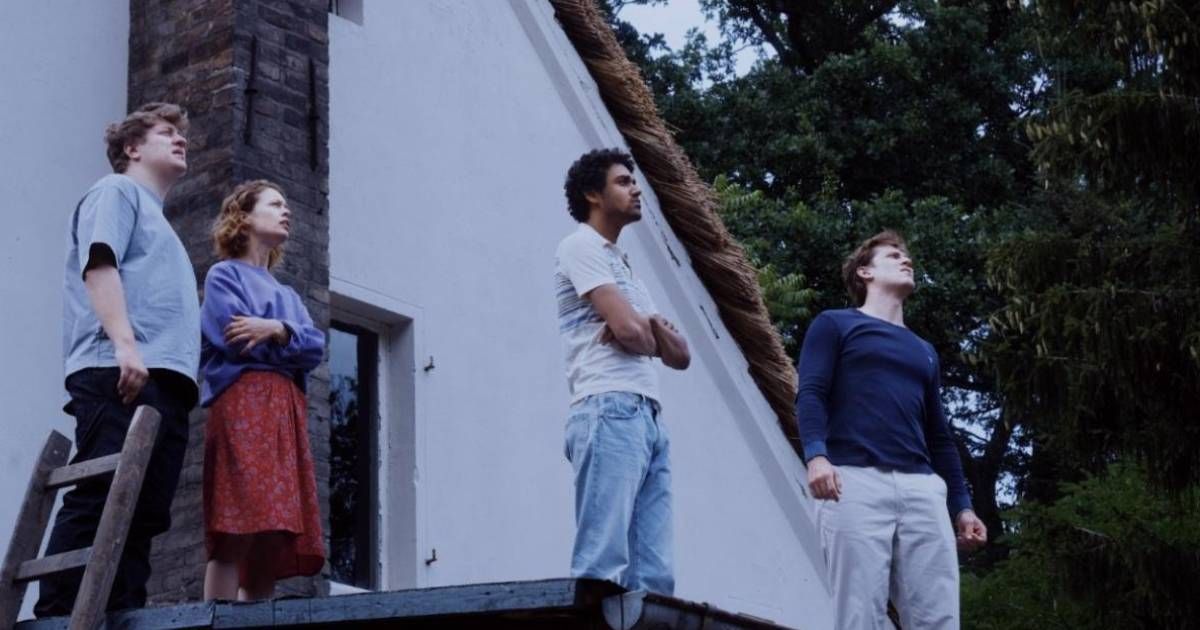 With four single-and-ready-to-mingle pals tucked away in the forest, one might assume some sort of raunchy shenanigans ensue. Not really. Instead, we get some thought-provoking conversations around the outdoor picnic table, rooftop views of impending fiery danger, and analysis of Leon's work-in-progress novel, which is titled Club Sandwich to humorous effect.
Afire is sometimes slow to a fault and may not be for everyone, but Schubert's turn as a pompous writer will be universally acclaimed. Half of acting is reacting, and Leon's facial reactions throughout the film are priceless, adding a whole layer of humor to this otherwise serious and ultimately grim tale. His ongoing "why are you like this?" face is totally relatable; at one point, he tries checking into a nearby hotel to avoid the distractions of his new friends, and he's caught red-handed making fun of the hotel's manager behind her back.
That's just one example of Leon often hating himself, and it's mostly conveyed through action vs. dialogue — which is impressive in and of itself. And above all else, viewers will certainly identify with Leon's ongoing bad habit of merely talking about his need to work, versus actually doing it.
Related: Best International-Language Movies of 2022
Mother Nature's Torching of Society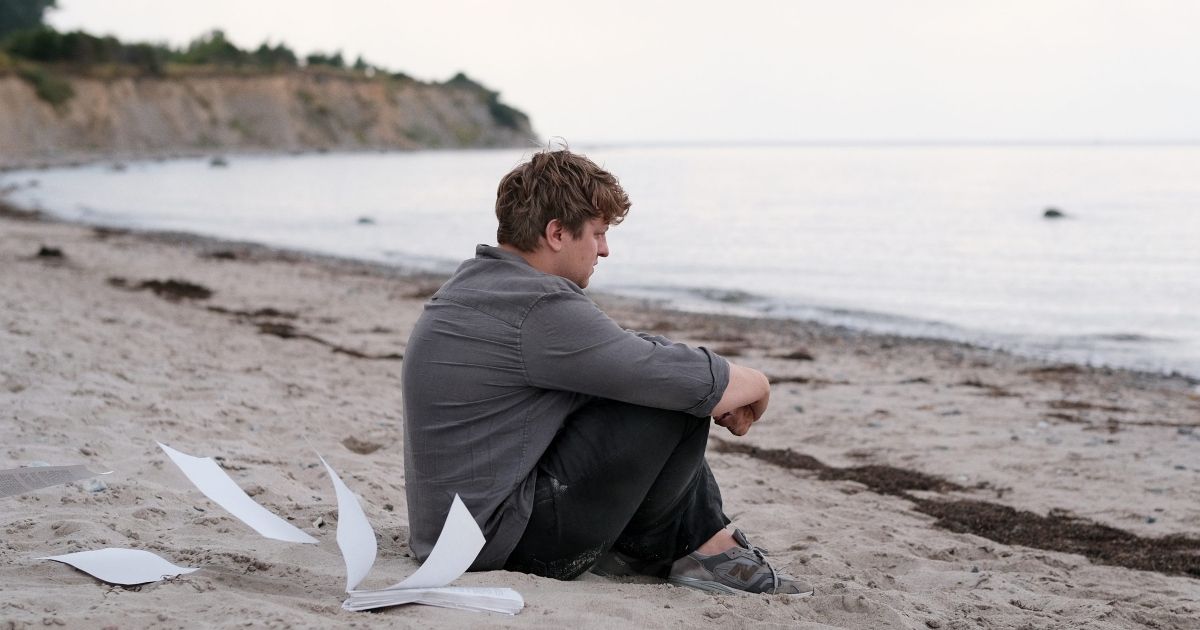 What would you do in the face of danger — maybe turn into Tom Cruise or Will Smith and save the world? Maybe not. Another strong point of Afire is the principal characters' more realistic reactions once the forest fire starts inching closer to them at an alarming rate. And that old saying, "when it rains, it pours," really comes to mind in this climactic third act.
Leon's publisher, Helmut (Matthias Brandt), is in town reviewing Club Sandwich with Leon when disaster strikes in more ways than one. Helmut falls ill at this inopportune time, so they must rush him to the hospital. A big-budget Hollywood picture would undoubtedly layer in some dramatic musical composition to try and heighten the drama. Director Petzold instead lets the images convey the drama without having to hinge on extra music. Well done, sir!
In the end, one of the couples sees their tragic demise thanks to the forest fires. We won't reveal who, but the moment of discovering their charred bodies entwined with each other is shell-shocking and will leave you in tears. It's a moment that brings to mind the foreshadowed scene at the beginning of Kelly Reichardt's 2019 masterpiece First Cow, when the two human skeletons are discovered as if they were holding hands.
Overall, Afire is heightened by beautiful imagery of the beach and wilderness throughout, and the relatable dialogue as the foursome talks through life, romance, career struggles and more. Paula Beer shines as Nadja; she previously teamed up with Petzold in the award-winning Undine. We can't wait to see what's next for both of them.
From Janus Films and Sideshow, Afire is now in theaters.