Australian teen Jessica Watson (Teagan Croft) becomes the youngest person to sail around the world alone and unassisted.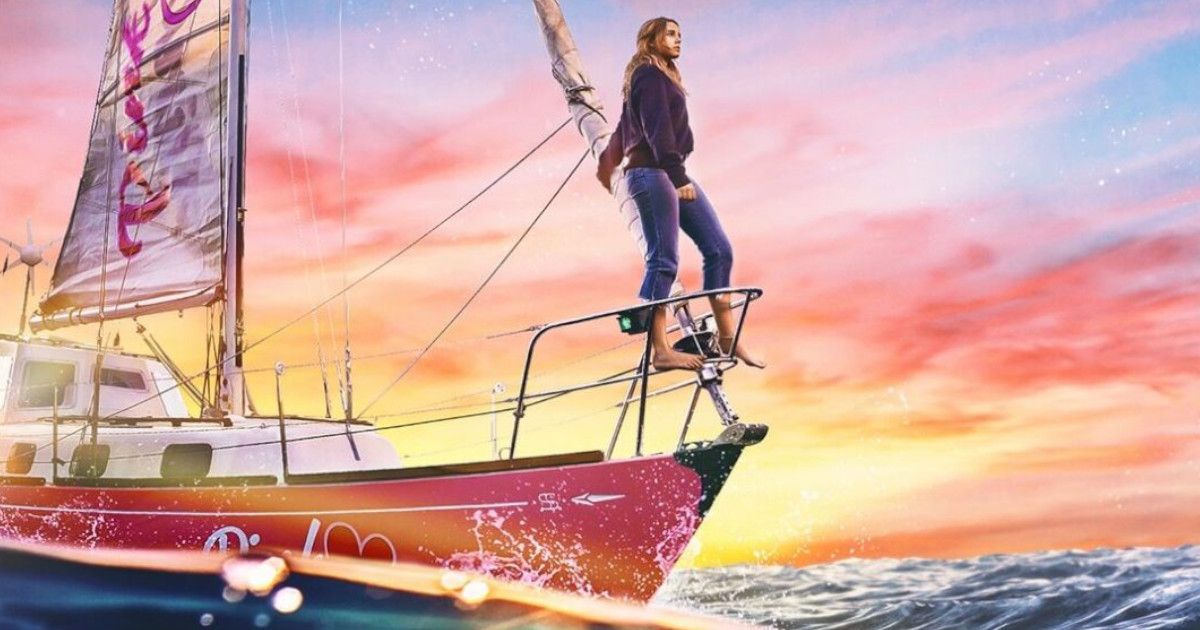 On October 18, 2009, sixteen-year-old Australian Jessica Watson left Sydney Harbor to pursue her dream of solo sailing around the world unassisted. She arrived back as a national hero almost three months later. Watson survived an incredibly dangerous and arduous journey loaded with tremendous obstacles. True Spirit chronicles her voyage, fierce determination as a child, and supportive family against a barrage of critics. She became the youngest person to accomplish such an epic feat. The empowering film adaptation of her story reminds that achieving the pinnacle of success takes every drop of courage. Your spirit will soar seeing an admirable young woman prove every doubter wrong.
Teagan Croft stars as Jessica. The film begins with a trial run off the Australian coast at night. It does not go well with a near-catastrophic accident. She radios her sailing coach, Ben Bryant (Cliff Curtis), with the shocking news. He immediately asks if she needs a rescue boat. Jessica believes she can make it back to port. Her parents, Julie (Anna Paquin) and Roger (Josh Lawson), are extremely concerned. Maybe this isn't something their beloved daughter should be doing.
A Precarious Situation
Jessica limps back to the dock with a throng of skeptical reporters waiting to pounce. How can a teenager be allowed to attempt something so risky? Ben, Julie, and Roger shepherd her away from a barrage of stinging questions. The situation gets more precarious later that night. Jessica's boat, the Pink Lady, has suffered serious damage. They don't have the funds to fix it before her sailing window closes. Even worse, the government has started to take notice. Lawmakers want to pass a bill banning her planned circumnavigation.
Related: Knock at the Cabin Review: M. Night Shyamalan's Apocalypse Thriller Stumbles
True Spirit flashes back to Jessica (Alyla Browne) as a girl. She was headstrong and hardworking. Scrubbing yachts to save money for lessons. She pestered Bryant, who was wallowing in misery, for vital lessons. Jessica refused to be dismissed. That same focus and dedicated team helps get the Pink Lady seaworthy. She sails toward her destiny unaware of the monumental challenges ahead.
Nurturing and Stability
Director/writer Sarah Spillane (Around the Block) does a fantastic job framing the totality of Jessica's experiences. True Spirit takes an all-encompassing view of her trip. We see Jessica battle the raging elements and crushing loneliness on the water. But her incremental steps as a scrappy kid with nerve and gumption were essential to forging indomitable character. Along with her parents and loving siblings, who provided the nurturing and stability needed for a child to dare greatness. Jessica was a positive reflection of her environment. She had to earn her path forward but was never discouraged.
Alert in a Crisis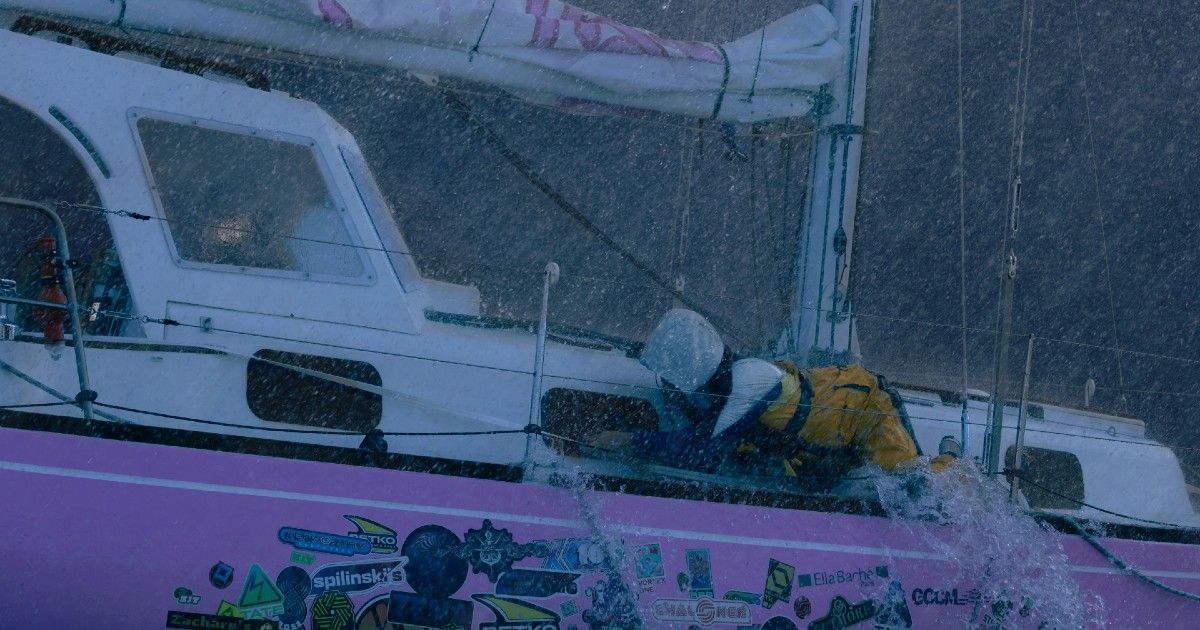 Two aspects of the film are especially well done. Jessica's mental health at sea becomes a major problem. Her only interaction with other people comes from the radio and fleeting satellite calls. She struggles mightily as a teenager unaccustomed to extended solitude. Jessica had a large, close-knit family that were always together. She underestimated the effects of being alone on a tiny boat for weeks. Staying alert and sharp becomes critical in a crisis. Jessica's skill, extensive preparation, and a damn fine vessel ensure that True Spirit isn't a tragedy.
True Spirit is a production of Resonate Entertainment, Martin Chase Productions, Sunstar Entertainment, and The Rebel Fleet. It premieres February 3rd exclusively on Netflix.