Ask people in the West, and Netflix's upcoming action blockbuster Heart of Stone is highly anticipated thanks to the combination of Gal Gadot and Jamie Dornan. Ask people in other parts of the world, and they'll simply say, Alia Bhatt. The British-Indian actor is one of the biggest celebrities and actors in India, and not just because of her legendary parents (director Mahesh Bhatt and star Soni Razdan), but because of her own films. She's received the Filmfare Award for Best Actress a whopping five times over the past decade.
Bhatt is going to become an even bigger name, thanks to her American film debut in Heart of Stone. The action-packed espionage thriller focuses on Rachel Stone (Gal Gadot), a secret agent for a clandestine agency known as The Charter, which steers the world in the right direction thanks to an advanced quantum computer called The Heart. Think of them as 'the deep state' with a positive spin.
Stone is masquerading as an MI6 agent, a computer and surveillance specialist on a small team that includes Dornan's character, Parker. Bhatt plays the mysterious Keya Dhawan, an extremely intelligent but enigmatic woman operating on the sidelines and tangentially haunting Stone, who doesn't know what to make of her.
Heart of Stone has some excellent plot twists, so in order to avoid spoilers, we'll get right to the interview. Bhatt spoke with MovieWeb about the film and her character, and you can watch her video interview with Gal Gadot above.
Related: Best Alia Bhatt Movies, Ranked
Alia Bhatt Gets Complicated in Heart of Stone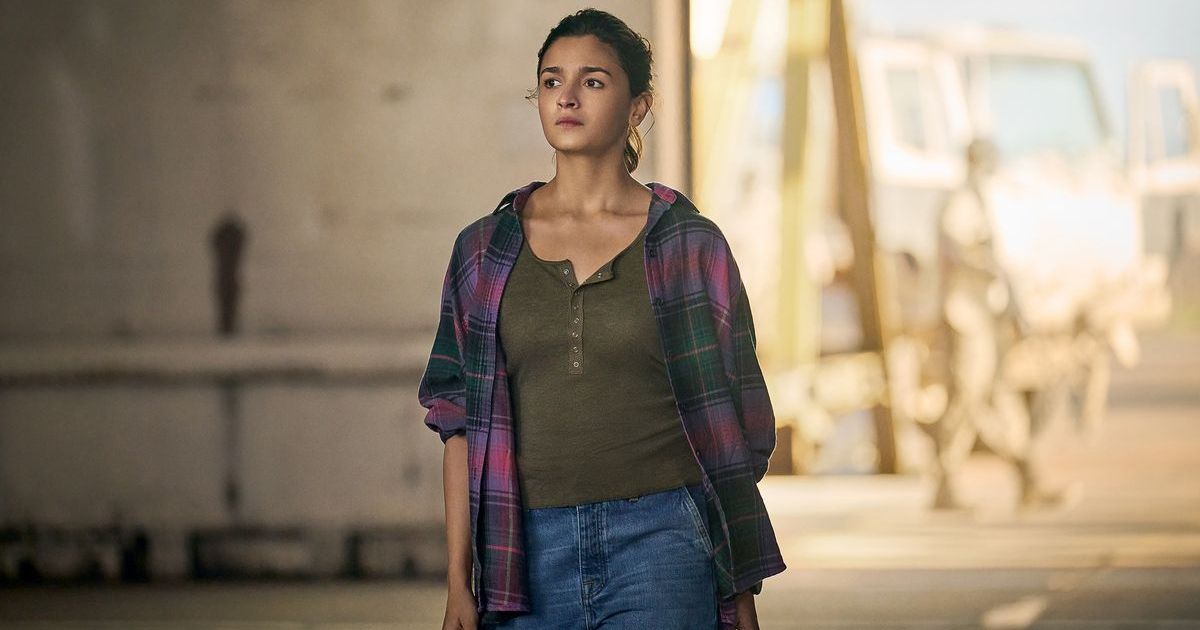 Bhatt's character is one of the most complicated in Heart of Stone, and that's saying something considering all the twists and turns. She's a testament to the old adage that actors never play villains, because very few villains actually think of themselves as the bad one, the antagonist. Historically, most of the world's worst actions are committed by people who think they're doing the 'right' or 'just' thing. Stalin and Mao did not think they were bad guys, for instance.
While those are obviously hyperbolic takes, the message remains clear. Bhatt's Heart of Stone character has a moral compass, and does not see herself as bad (and may not even be), but different external structural forces, misguided intentions, and psychological elements steer her into some feasibly villainous behavior.
"Well, I'm trying to not give too much away," explained Bhatt, "but I think what one of the things that Tom [Harper, director] and I were very clear about is that, yes, she is sort of disrupting everything, or she is not on the good side or the right side. But that's not how it is for her." Bhatt elaborated:
She's on her side, and her side has an extreme purpose and passion, and it's what she would do anything to sort of get to, and she makes that pretty clear. So I think the things we spoke about in terms of defining her, like you mentioned, there is something in her past that makes her and drives her to that point.
"So when there's something that you've held on to for as long as you've been alive, those stakes are extremely high from within," continued Bhatt. "And it becomes so complicated when you are met with another person whose purpose is as high as yours, and you're not on the same side. And I think that is where that sweet spot is, because the possibility of what these two people will then do is very exciting. And again, I don't want to give too much away for this."
She won't have to avoid spoilers much longer, as Heart of Stone will stream here on Netflix beginning Aug. 11, from Skydance, Pilot Wave, and Mockingbird Pictures.