Barring Buffy and M*A*S*H, it's not often that a television spin-off of a hit movie actually stands on its own and succeeds in the medium. Pitch Perfect: Bumper in Berlin, however, does a great job at creating something delightfully quirky from a supporting character in the massively popular Pitch Perfect movies. The original Peacock series takes Bumper Allen, the humorously obnoxious antagonist of the first film played by Adam Devine, and forms a funny redemption saga around him.
Picking up years after his appearance in Pitch Perfect 2, the new six-episode show finds Bumper down on his luck. Sure, he's pursuing his dream to be an a cappella king, but his gigs are at retirement homes and his bandmates all have careers or families. When he receives a call from Pieter Krämer (Flula Borg, who also starred in Pitch Perfect 2), Bumper gets an opportunity to chase fame in Germany, where a video he's done has gone especially viral. Nothing works out perfectly, though, and the result is a bright, charming comedy from showrunner Megan Amram (The Good Place, Silicon Valley). Devine spoke with MovieWeb about the series, his character, and his Pitch Perfect future.
Adam Devine Builds His Famous Character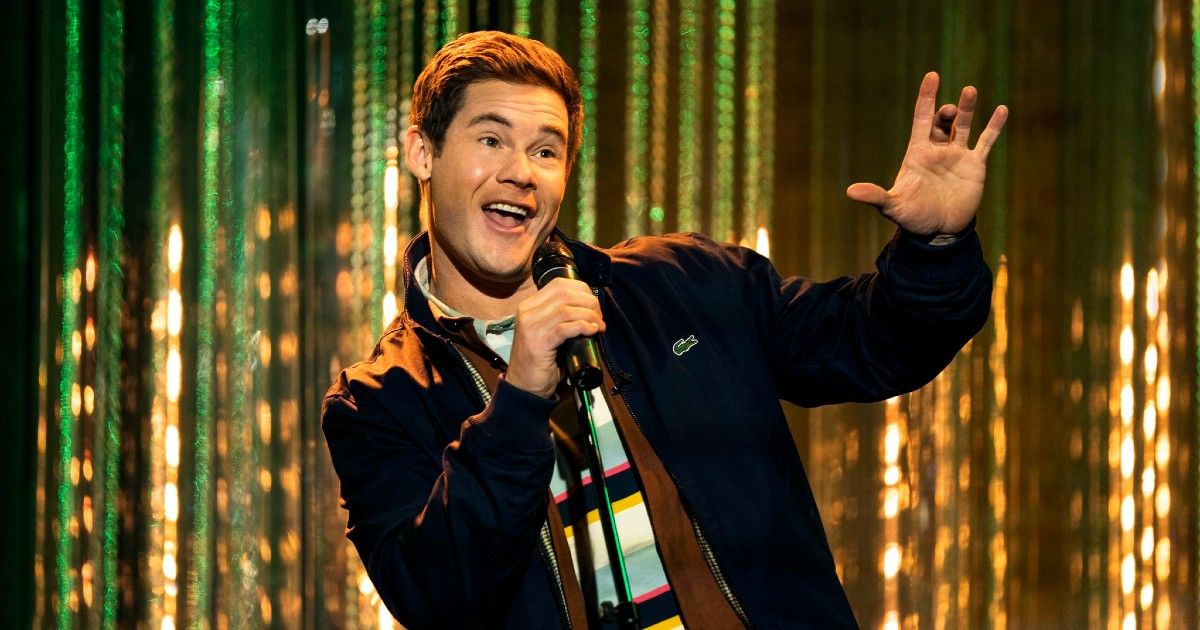 Devine is a very funny actor who's familiar with television, having starred in and co-created the long-running series Workaholics, not to mention the series Adam Devine's House Party, Uncle Grandpa, The Righteous Gemstones, and Green Eggs and Ham. However, it's the first Pitch Perfect film that perhaps made the most initial impact on Devine's career. "Obviously, those movies changed my life," said Devine, "so I was excited when they brought this idea to me."
Related: Exclusive: Workaholics Movie Begins Filming in Spring 2023, Says Adam Devine
When discussing Devine's character, Bumper in Berlin showrunner Amram said, "My favorite type of character to write for, which I'm not even saying Bumper is one of, is like Homer Simpson, Andy Dwyer from Parks and Rec, or Jason in The Good Place. I am obsessed with the good-hearted, maybe ignorant guy." For many, that character archetype describes much of Devine's roles, though he matures and develops in Pitch Perfect: Bumper in Berlin. Devine explained:
At this point, it feels a little like typecasting. At first, you're like, "Is Adam exactly like that?" I agree with Megan that those are my favorite characters to play. There's something so endearing about a sweet, nice guy who is also a total idiot. And I think from the movies, I was more of the antagonist, and I was kind of the villain. Like, I have a Teen Choice Award, I have a surfboard that says Best Movie Villain. I beat Bane [from The Dark Knight Rises] that year, for the first Pitch Perfect movie. But if you've seen him in the new series, Bumper in Berlin, he's grown as a person a little bit, and he's less of a villain. You see that life has sort of hit him hard, and he realizes he can't be as wildly mean to people as he was, specifically in the first movie.
Bumper Becomes Relatable in the Pitch Perfect TV Show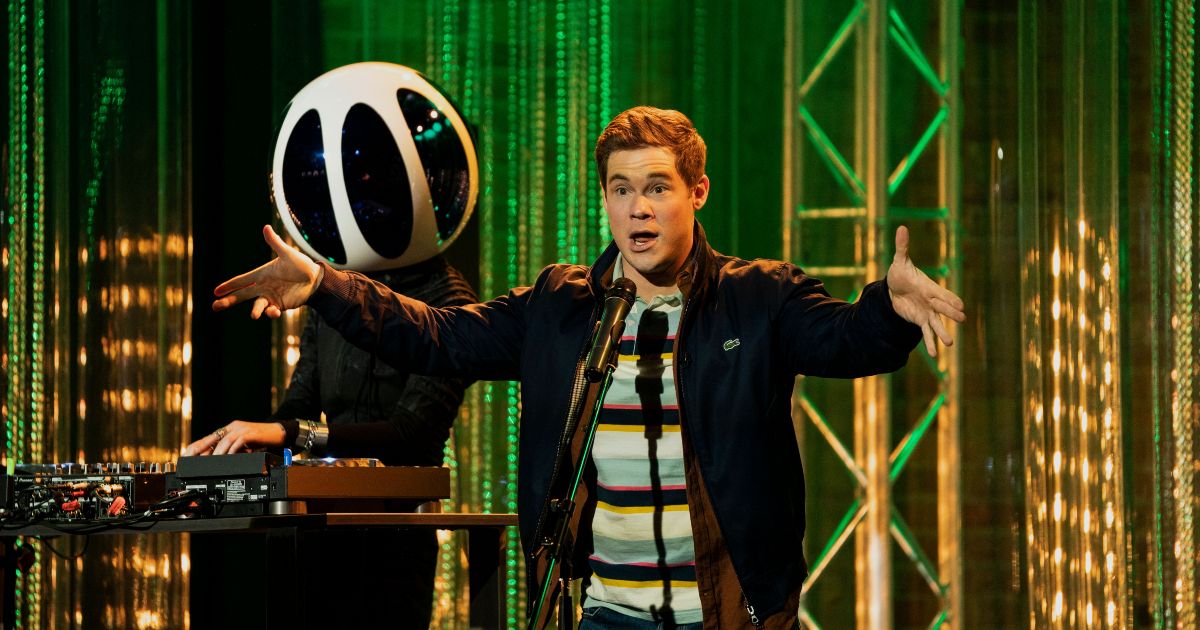 This type of character has been a classic aspect of sitcoms since they began, but Bumper actually grows in Berlin, even if the road to Hell is often paved with good intentions. He stumbles into a lot of sticky situations and creates some amusing chaos, but he's ultimately trying, and that's partly what endears him to the audience. Instead of being some silky-voiced villain, he actually begins as an underdog and becomes someone who is trying to change with the help of some new friends in Berlin.
Related: Pitch Perfect: How Each Installment Improved Beca's Story
"I think everyone can sort of relate to being in that place in your life," said Devine, "where you feel stuck, and you want to be bigger and better than you currently are. And you just feel like you don't know how to do it, and you're not given the shot to do it. So it's sort of wish fulfillment for anyone who's just like, 'Man, I wish I could just pack up and move somewhere and follow my dream, but I never will.' Bumper gets the opportunity, and he does. Now whether he actually makes all those dreams come true, you know, we'll have to wait and see."
Devine Discusses the Pitch Perfect Future
Devine and the rest of the Pitch Perfect: Bumper in Berlin gang (including hilarious turns from Jameela Jamil and film icon Udo Kier) have managed to do something pretty special with this quaint, feel-good spinoff; perhaps it was just the expectations of the thing, but Devine has frequently heard from critics that they were "surprised by how much they liked it." While that could come across as insulting out of context, it rings true — this Pitch Perfect show is a charismatic, funny little surprise this holiday season.
It also gave Devine a chance to follow up on the character and the film which, as he said, changed his life. "I wasn't in the third movie, so this is my chance to put a bow on my Pitch Perfect experience," explained Devine. Now that he's gift-wrapped this important personal milestone in his career, will the Bumper character live beyond these six episodes?
"Well, I don't know about seven seasons of it, but I would like to do another season of it, for sure," said Devine. "I really enjoyed doing it. And we only did six episodes, so it's only such a small amount, especially for a series. So I would, I'd like to be more in the 20-episode range. I think that would be good enough to tell the full arc of a Bumper story." Here's hoping.
All episodes of Pitch Perfect: Bumper in Berlin are now streaming on Peacock.