The Sex Life of College Girls, created by Mindy Kaling and Justin Noble, originally aired its first season in November 2021. The series, which was released on HBO Max's streaming platform, was a hit when it came out. Targeted towards a demographic currently in college, it brings the shenanigans of college and discovering one's identity and sexuality to the small screen. The show played it safe at times, garnering mixed results with the critics, but still managed to gain the audience to keep it going for another season. In an interview with Variety, Kaling said about the show, "It's been cool to expand the scope of what college can look like, and I think audiences appreciate that."
Almost exactly a year after the release of its first season, The Sex Life of College Girls has returned for another round of antics. Season two was officially ordered a month after the show's first season appeared on HBO Max, in December 2021. Two episodes will be released weekly for season two, accumulating to a complete ten episodes like the first one. The Sex Life of College Girls was a hit when it was originally released, praised for its comedy, situations, and characters. Set on a college campus in Vermont, it brings together four roommates in a coming-of-age story as they discover their sexuality on campus.
Central to the story are its four protagonists. Pauline Chalamet (The King of Staten Island) is Kimberly, a working-class student from Arizona who has lived a pretty sheltered life up until now. Reneé Rapp, who previously was seen on Broadway's version of Mean Girls, is Leighton, a wealthy New Yorker who is gay but deep in the closet. Amrit Kaur portrays Bela, in her breakout role, as an Indian-American student dreaming of becoming a successful comedy writer. Finally, Reboot's Alyah Chanelle Scott is Whitney, a senator's daughter and varsity soccer player on campus. Season two will take place directly after the events of season one, continuing their characters' antics and storylines.
Related: The Best Netflix Shows About High School Life and Being a Teenager
A Not-So-Smooth Back-to-School Season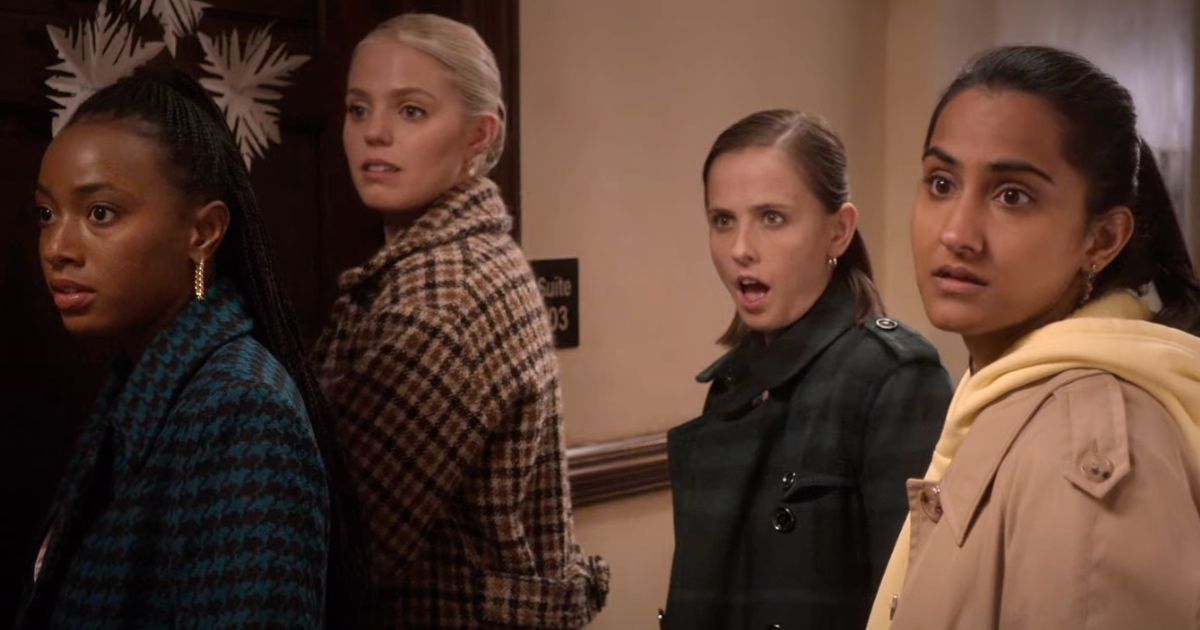 In season one of The Sex Life of College Girls, the four protagonists had just entered college for the first time. They meet because they are all suitemates, leading to quick friendships, and the protagonists decide they are going to explore more sexually while on campus. Full of raunchy moments and jokes that might be awkward, but are painfully realistic to the college experience, the first season was full of some memorable times. Season two picks up after the Thanksgiving break, and Kimberly has lost her scholarship due to the cheating scandal that happened before the break. She is stressed about the implications of this, as she now needs to come up with $23,000 extra a semester to pay off her tuition. She refuses to tell her parents the truth about what happened, thus leaving the burden of getting the money for her studies to be put completely on her shoulders.
Leighton's brother, Nico, was expelled from the school because of his fraternity's involvement with cheating, but he will be fine at Cornell. Bela, who has left the school's comedy magazine with the other female staff members after being sexually assaulted by one of the leader editors, decides to start a female-run comedy magazine on campus. She soon finds out things are not as easy as saying she is going to start something. Leighton struggles with her relationships with other women, as she cannot find herself able to commit to anyone despite wanting to deep down. At the same time, Whitney's soccer season is coming to a close, and despite getting a new boyfriend, she starts to feel a little bit empty without the sport to take up a large portion of her time.
While each of the girls has their problems, there is now a combined problem: the fraternity that got in trouble for cheating had their charter revoked. Enraged, the remaining members target the group and ultimately get them banned from frat parties, but that is not going to stop the protagonists from having fun. One of the biggest tropes of this genre is students are never depicted going to class, but these girls are shown getting the core part of their reason for being here done. Leighton's doing her mathematics and reversing the norms of what girls should major in, while Whitney is diffusing a situation in which she is experiencing microaggressions from a teaching assistant.
Most of all, the biggest focus of the season is the girls' relationship with each other and the people in their lives. The first season sets up this remarkable dynamic between the four, most of whom would not give each other the time of day in normal circumstances. Leighton is a rich elite student from New York City, while Whitney is a soccer player and the daughter of a senator. It seems unlikely people of their quote-on-quote would associate with people like Bela and Kimberly. All four girls have unique personalities and would not seem to get along on a superficial level due to that and their backgrounds, but as a group, they fit together wonderfully. Ultimately, how well the characters have been consistently written and portrayed fits into the magic of the show as a whole.
Related: Sex Education Season 4 Adds Dan Levy, First Look Photo Revealed
A Wholesome Look at Female Friendships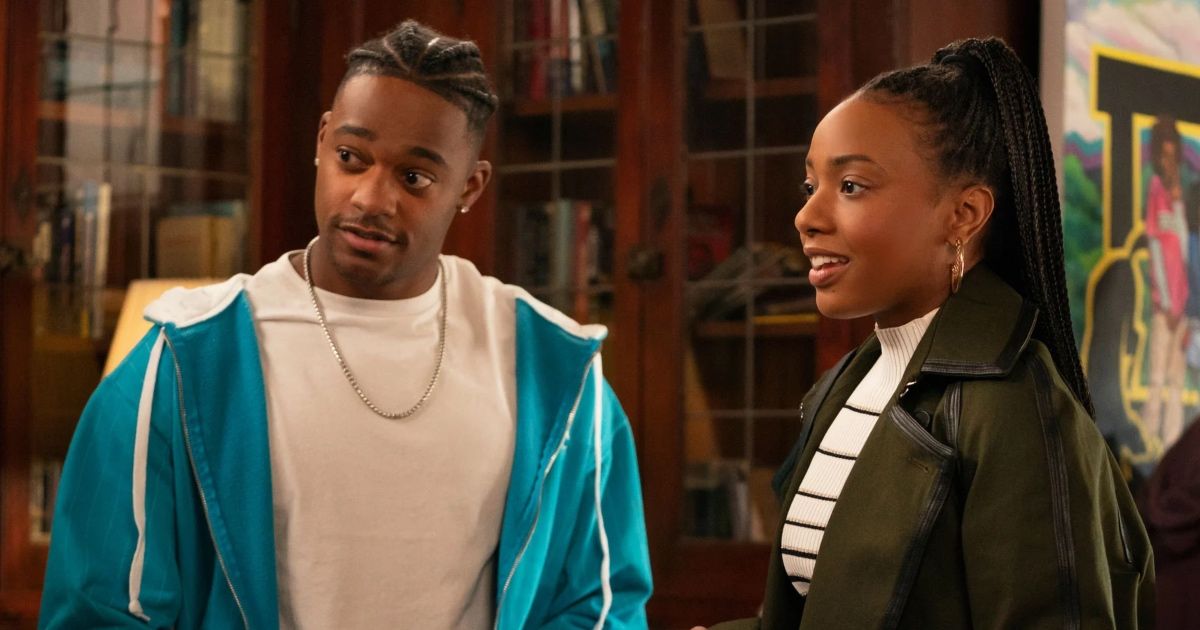 Season two of The Sex Life of College Girls returns with the charm that enamored viewers to begin with. Without the chemistry and the four leading ladies being as strong as they are, the show would be unlikely to succeed even further. One of the most refreshing elements about the show, which continues in the second season, is how contemporary it feels. The characters feel like girls one would meet on a college campus right now, and the more extravagant jokes and quick moments fail to alienate older audiences. Sure, a TikTok reference might make an older person's eyes roll, but The Sex Life of College Girls drops the viewer straight into a world that might exist out there while also pushing the limits, tropes, and conventions already in place by the genre.
At its essence, this show is a character-driven story. The first season establishes who these characters were before. Bela is sex-positive and wants to be a comedian, but must now face the challenges of being a BIPOC woman trying to break into a male-dominated sphere. Kimberly is an awkward virgin who, upon losing her virginity, decides she wants to delve deeper into her sexuality. Leighton, who originally appears to be another stuck-up socialite from New York City, eventually makes her way out of the closet, discovering her sexuality, chases after her sorority dreams, and pursues her interest in mathematics. Whitney finally gets a stable relationship compared to the tumultuous affair she had with her coach previously, but must now learn to find out what her passions are in life outside of the soccer field.
Life is messy, full of mistakes, but also full of joy. Many watching this show may no longer be in college, but it seems impossible to not acknowledge how full of life it is. Leighton, Bela, Kimberly, and Whitney are not perfect characters, nor do they try to be. In the end, they are college freshmen exploring what they like and how to break into a new identity and future that is paved by them, not their parents or the people around them. Some say college is the best time of their lives. It might be for the characters and people around them, but there are certainly a lot more messy moments than clean ones.
Sure, they might be at a school that subtly gives off Ivy League vibes with its student population at times, but the issues they face together make the journey all the more worth it. The four actresses portraying these girls make them truly come alive, and Kaling and Noble, the series creator, have pulled off yet another successful season. It seems few shows nowadays can really cater to the crowd currently in college while retaining an older audience, but this one manages to strike all the right notes to keep it going smoothly. Will there be a third season of The Sex Life of College Girls? The world will be watching until then.
The first two episodes of The Sex Life of College Girls' second season were released on HBO Max on November 17, 2022. The remaining episodes will be released two at a time every Thursday until the season finale on December 15, 2022.