What happens when your therapist needs just as much help as you do? The subject of mental health, especially when the COVID-19 pandemic and lockdowns began, has been a point of discussion throughout the world as people began to suffer from the negative consequences of being isolated and cut off from the world as they knew it. This was an issue simmering beneath the surface of society even before then; discussions about mental health problems were beginning, but they were not as commonplace in certain countries and cultures until the pandemic. While therapy has been somewhat inaccessible to some populations due to stigmas and financial situations, it can be recommended that someone at least try therapy once if they can afford it, even if they think everything is fine.
Shrinking, Apple TV+'s newest comedy series, shows exactly what happens when one therapist begins to speak out about what he is thinking to patients. Jason Segel stars as Jimmy Laird, a therapist going through events that upturn his life. Over the course of 10 episodes, he explores the consequences of his actions when he does this, as it creates a lot of major changes not only for him professionally and personally, but for his patients as well. This is a breach of his code of conduct, and there is only so far he can get away with this before needing to get himself together before continuing his job.
Shrinking was ordered by Apple TV+ in October 2021, and was created by Jason Segel (who created the woefully underrated series Dispatches from Elsewhere), Bill Lawrence (Scrubs), and Brett Goldstein (Ted Lasso). In addition to Segel, it stars Harrison Ford, Michael Urie, Christa Miller, and Jessica Williams, among others. James Ponsoldt, who had previously worked with Segel on the excellent film The End of the Tour, directs the first episode. Each episode is roughly thirty to forty minutes, making all episodes something that can be easily watched without any hassle.
Jason Segel Is Grieving in Shrinking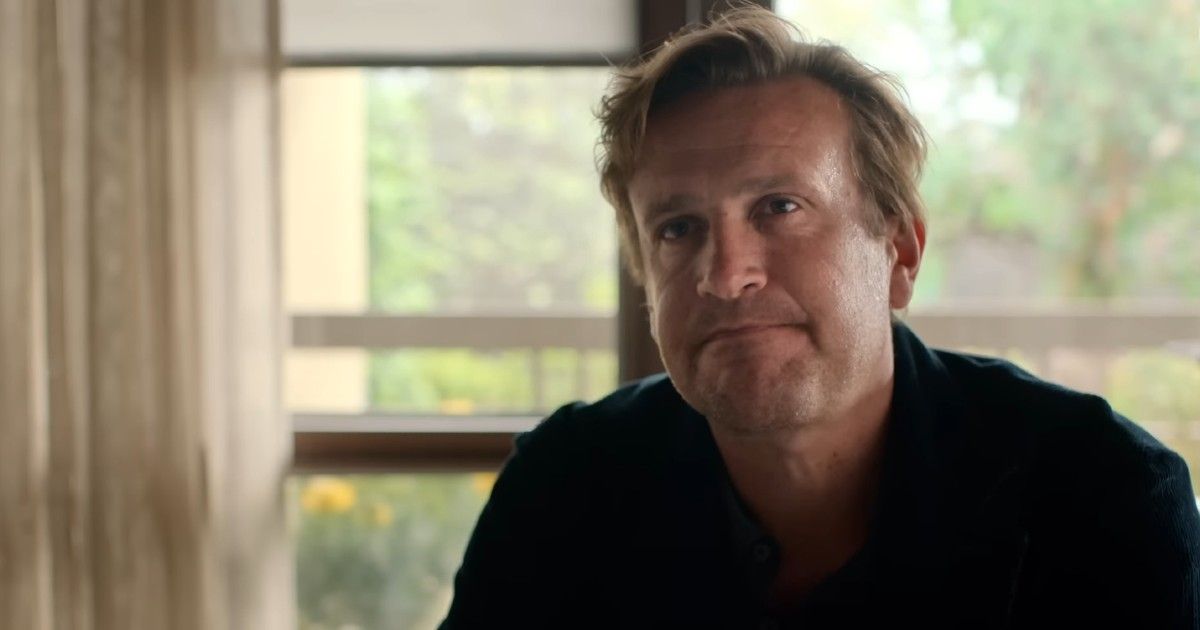 In Pasadena, California, a therapist needs help. Jimmy Laird (Segel) has been fairly successful in his field and has quite the client base, making his life comfortable up until this point. He has a wide variety of patients who are coming to him with a range of issues about their lives and workplace troubles, but he feels like they are not listening to him. They are just coming to complain and vent about how their lives suck right now. This is wearing him down professionally, and when his wife dies unexpectedly, the grief and fatigue he feels from his job push him over the edge. So begins a series of poor choices that will change the trajectory of his life even more.
Related: How the Shrinking Trailer Shows Audiences a New Side of Grief
Shrinking opens when Jimmy has finally hit rock bottom, and the understandable depression fueled by his wife's passing has persisted for about a year. In the first episode's opening scenes, he is throwing a massive pool party with escorts in his backyard. His teenage daughter, whom he has a strained relationship with, is sleeping inside. While at work, Jimmy begins to tell his patients his true thoughts, which can be a little dangerous at times — for example, he tells a woman being abused by her husband that she should leave him right now, or he will quit being her therapist. His newfound bluntness finds him bonding with a new patient, a veteran with PTSD: Sean (Luke Tennie).
As the episodes continue and more is shown about Jimmy's other relationships, including his co-workers, nextdoor neighbor, and best friend, the tough shell surrounding him begins to crack. His discussions with them and Sean reveal the depth of his trauma and what caused him to be the unlikeable character we see at the series' beginning. His mentor, played by Harrison Ford, shows up every so often and gives gruff advice, which, naturally, Jimmy does not listen to in the first part of the series. Despite setting itself up for this premise to unfold throughout the season, though, Shrinking backtracks on itself and turns into a comedy in the vein of Ted Lasso.
A Therapy Plot Led Astray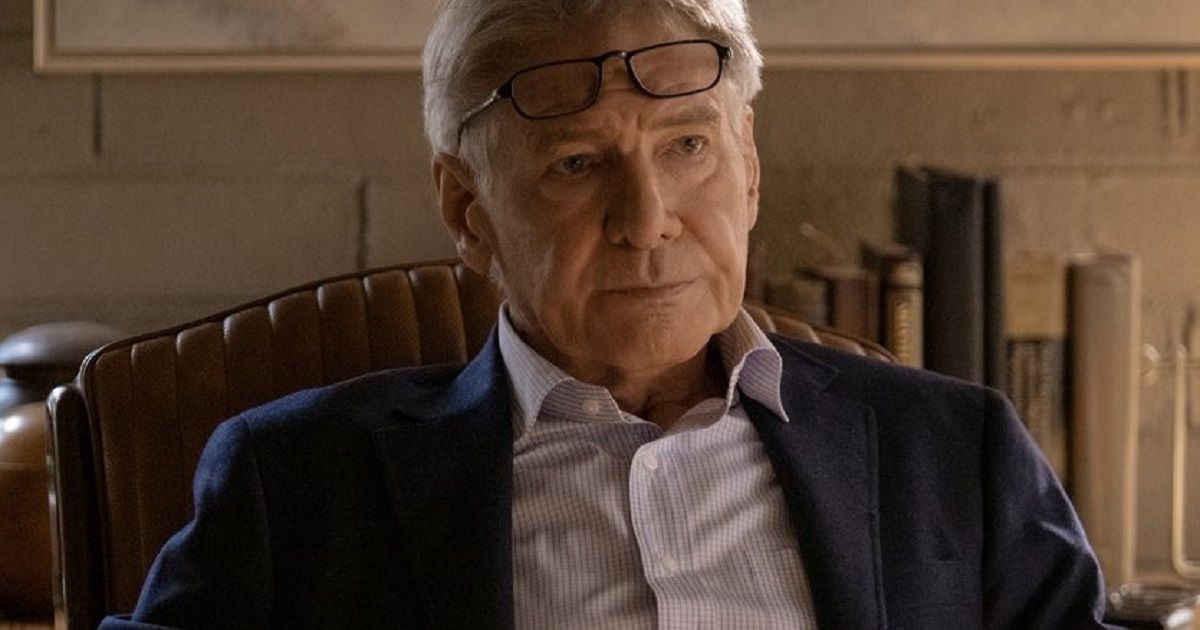 The first two episodes fall into this original premise, but the comedic elements begin to pop up beginning in episode two. Characters come and go, and the people around Jimmy are tired of the fact that he cannot get himself together. They move on with their lives: his best friend debates how and when to propose to his boyfriend, and the nextdoor neighbor and his co-worker somehow become best friends. This morphs the show more into a slice-of-life character dramedy, where the audience may no longer be in the therapy room as much, but the discussions, experiences, and dialogue is taken outside those four walls and out into the world around the characters.
Related: Stutz Review: A Surprisingly Vulnerable Look into Jonah Hill's Therapy Sessions
Fans of Ted Lasso will enjoy this one, especially as writer Brett Goldstein was involved with both television shows. The standouts in Shrinking are Segel, who turns a character that shouldn't be likable into someone more tolerable despite being in the throes of mental anguish, and Harrison Ford as Dr. Paul Rhodes. Ford's character, on the brink of Parkinson's Disease, manages to be one of the more developed parts of Shrinking and seems to serve a greater purpose, but it's ultimately a familiar one in Ford's filmography. And perhaps that could be what Shrinking's potential is summarized into: it is something we have seen before, a television series that feels familiar in its scope.
Though Sometimes Charming, Shrinking Is Mainly Ineffective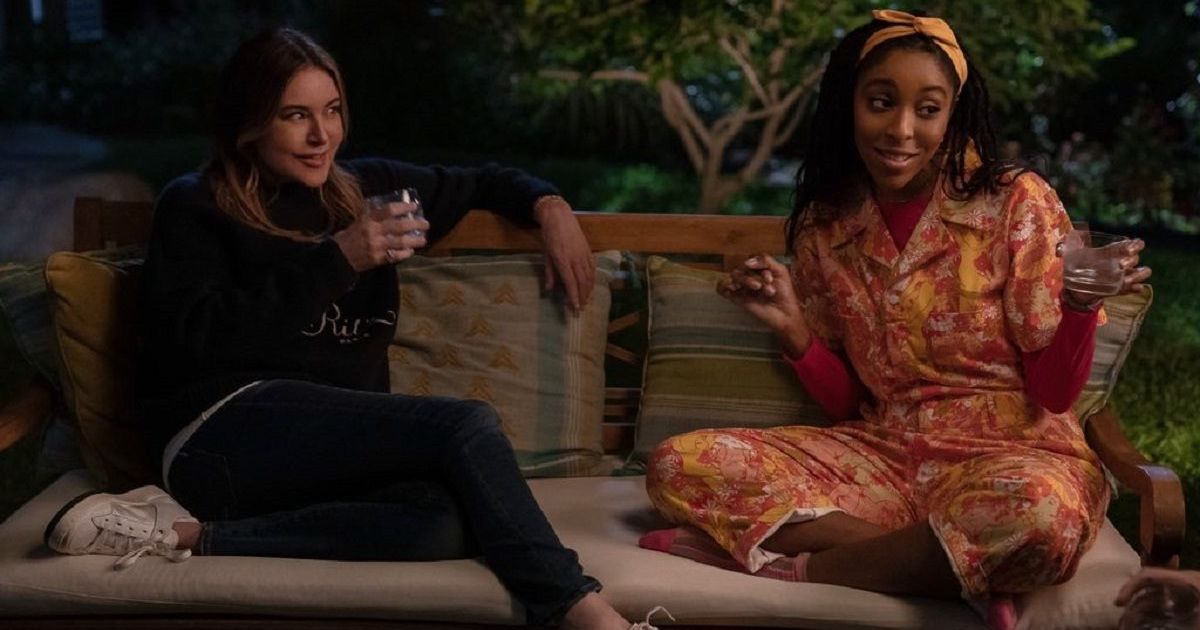 On the surface level, Shrinking works well. A lot of people are probably wondering the same thing when they visit their therapist — is this person in the right mindset to help other people? What if they are not, and everything the two of us have done together has gone to waste? In theory, this concept could be well done, showing how one's job could really get inside their head and impact everyone who comes into contact with it. However, Shrinking fails to get its feet off the ground, especially when things are starting to get more difficult. Some of the relationships highlight the growth and healing needed throughout the show, but others feel very contrived.
The characters in Shrinking tend to fall into very specific roles, forcing them to live within narrow parameters that can lean stereotypical. There's the retired woman nextdoor, Liz, who bakes a lot, has a penchant for pretending to hate gossip, and is constantly there even when she shouldn't be. Gabby, the best friend of Jimmy' deceased wife, works with him and finds a new best friend nextdoor. Then there's Brian, Jimmy's friend, who is also stereotypical when it comes to the gay best friend trope. It seems like every character is pretty static throughout, choosing the high moral ground in every situation and knowing the exact right thing to say and do.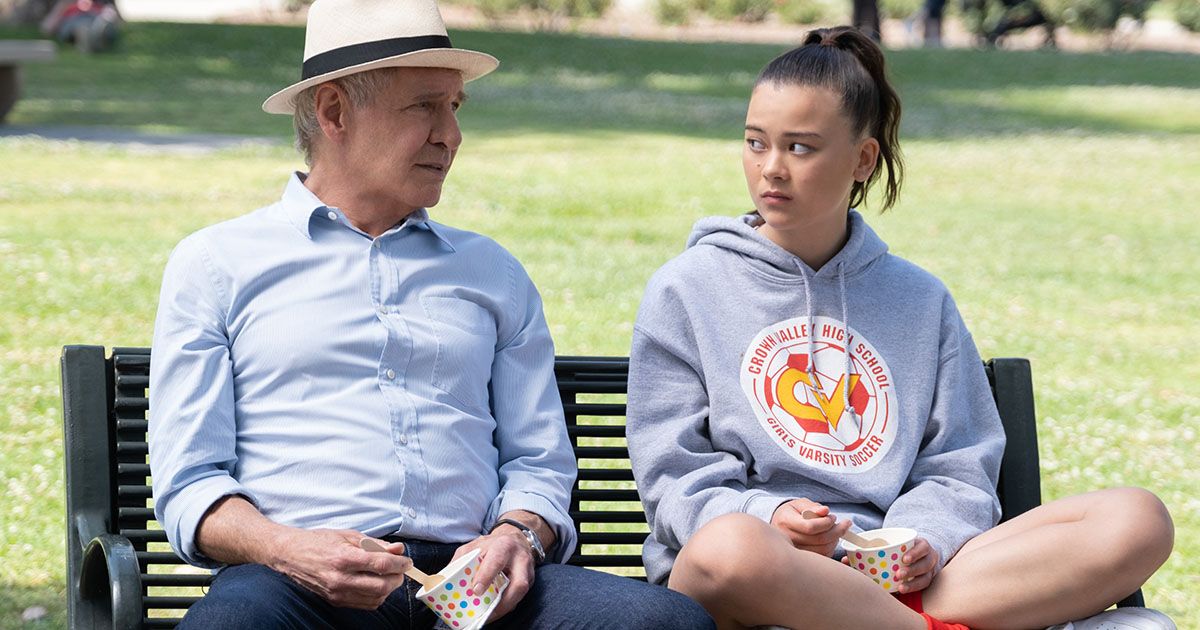 However, Jimmy, as a character, shines because of this. Throughout Shrinking, he is, to put it bluntly, a mess. His life has completely changed, and because of it, he cycles through and avoids the emotions he needs to be confronting to get better. Jimmy's story arc is the heart of Shrinking and is what makes it stand out from other shows, but it feels too sterile at times. Although Shrinking is a work of fiction, there is an inherent sense of danger to Jimmy's actions. What he has done is a serious breach of ethical codes when it comes to therapy as a practice, and, in most scenarios, it's not okay. Jimmy is a flawed character, as seen through his actions, but quite a few moments are fairly unacceptable and are heavy-handed examples of what male privilege could look like in a television show and a professional setting. It is important to acknowledge that this is how destructive poor mental health can be for an individual; however, if this situation were to happen in real life, it could warrant serious harm and consequences in such a workplace.
Shrinking touches on a lot of themes throughout the show, especially Jimmy's estranged relationship with his daughter, which opens up new storylines that feel like they exist in the realm of this world. What is their greater purpose outside of Jimmy trying to get his own life together? Sometimes, they don't feel like real, authentic people, despite those types of conversations surely happening in therapy. Perhaps the world will see more of Shrinking in the future, allowing such explorations, but until then, there are only 10 episodes to deduce what is going on behind the scenes. It's worth commending how Shrinking attempts to tackle mental health issues and grief, though — the world needs to keep discussing these issues and depict them in realistic ways.
The first two episodes of Shrinking will be released on January 27, 2023 via Apple TV+. The remaining episodes will be released weekly.