The Deepest Breath tells a spellbinding true story of victory and heartbreaking tragedy underneath dark seas. The drive to greatness requires indomitable spirit and relentless commitment, but that journey is rarely taken alone. Director Laura McGann documents Italian freediving champion Alessia Zecchini's quest to break the world records held by her childhood idol. She encounters a kindred spirit along the way. Stephen Keenan was an Irish wanderer transfixed with the inherently dangerous sport. He became a safety diver to help others achieve their goals. What begins as a professional relationship between the pair blossoms into something more.
Alessia smiles when asked if she fears death. She and a camera crew are en route to the 2017 Vertical Blue freediving competition in the Bahamas. The world's best have gathered at an idyllic coral reef. Everyone will have six dives to reach their best depth. They must reach a platform far below, grab a card, and then surface unassisted. Any help from the safety team results in disqualification. The lithe and supremely fit Alessia inhales deeply. She plunges into the inky depths below.
Alessia's heartbeat slows as light vanishes around her. The rhythmic thumping becoming more infrequent. Time stands still as she flips her safety line and starts swimming upwards. Every arduous stroke becoming more difficult. She breaks the surface with a catatonic stare. Alessia has blacked out and is in imminent danger. Stephen is immediately there for mouth-to-mouth resuscitation.
McGann (Wartgirl, Revolutions) breaks her stunning open with incredible, slow-motion displays of crashing seas. Her point is clearly made. The ocean is beautiful but deadly for those that test its boundaries. Enzo Zecchini, Alessia's father, is keenly aware of his daughter's ambitions. In Rome, he discusses her fascination with swimming as a child. Alessia always knew who she wanted to be. Russian freediver Natalia Molchanova, seen throughout the film in archival interviews, was her hero. The undisputed best female diver was a star in the bright sky. Alessia understood what was needed to reach her.
Related: Best Underwater Adventure Movies, Ranked
Stephen Keenan and Alessia Zecchini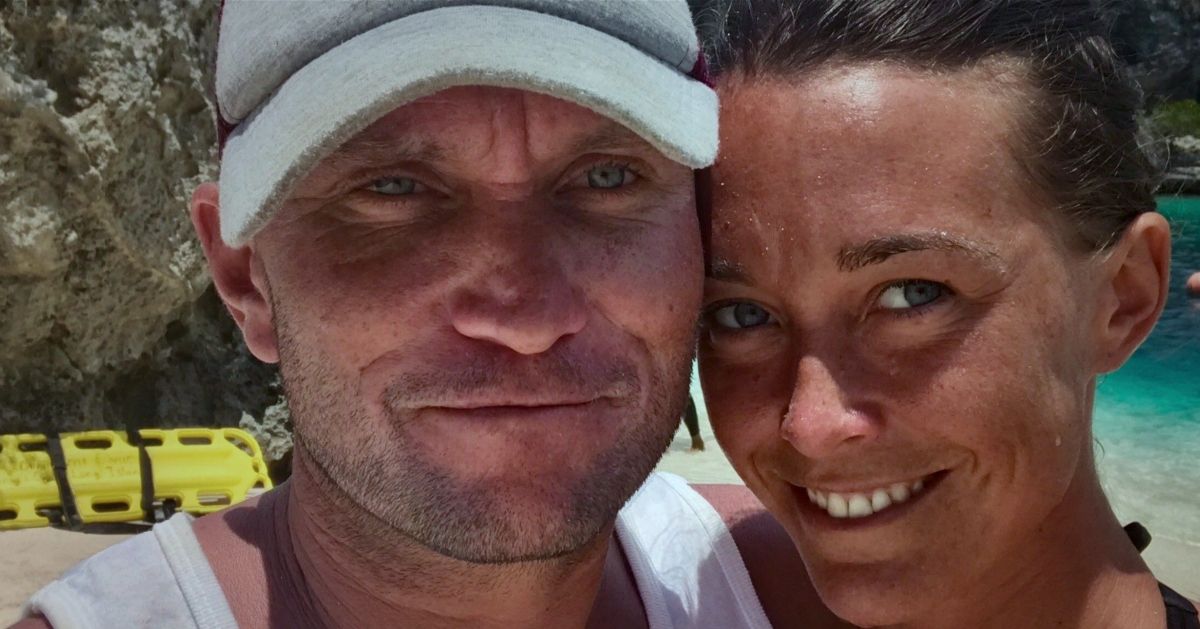 Peter Keenan, Stephen's father, remembers his son's need for adventure as a boy. Stephen narrates his dreams of Africa as a child. He wanted to see a gorilla in person. A broken home and sick mother led for a yearning to escape. He ventured into the Congo, Ethiopia, Nigeria, and Sudan. Stephen hears gunfire in the streets as revolution overtakes Guinea, but he didn't flee back to Ireland. Stephen finds his dream on the coast of Egypt. Dahab is a "Mecca for freedivers." The infamous Blue Hole and its underwater arch drew the most courageous thrill seekers. Stephen focused all of his efforts to mastering the sport. He discovers passion and purpose with a new group of treasured friends.
McGann parallels the lives of Alessia and Stephen during this period. She was a firebrand on the Italian circuit, drawing both applause and detractors. Footage of teenage Alessia shows her talent and Enzo's bursting pride. She was special but prone to anger and depression. In Egypt, Stephen is an integral part of the freediving scene. He opens a business and learns the nuances of diving, but also reaches his limit. Stephen decides to become a safety diver. He instinctively put others before him. It was a quality that endeared him to the diving community and established his sterling professional reputation.
Worlds collide at Vertical Blue when Alessia and Stephen first meet. McGann chronicles the competition from many perspectives. Alessia, widely respected, has a reputation. Stephen makes it a point to study every diver. Her frustration facing Japan's star diver Hanako Hirose takes hold. We see Stephen offering suggestions to help Alessia. She takes his recommendations to heart. A telling moment captures a lingering hug between the two. The young upstart and wise teacher had finally found each other.
Related: No Limit Review: Chasing Lust and Oblivion in New Netflix Movie
The Deepest Breath progresses with a sense of foreboding. You know what's coming from the opening minutes of the first act. Every interview acknowledges the titanic gravity of loss. Freediving has claimed someone they love. McGann shows terrifying imagery of divers in distress. The pale stare of their hollow eyes and rushed action to save them hits like a punch. Seconds are the difference between life and death. Cold facts accompany these stark moments. The Blue Hole of Dahab is deadlier than climbing Mount Everest. Gravestones mark the fallen on its rocky cliffs.
An Unbreakable Bond
Alessia and Stephen are heard in their own words. We see how they view themselves, but McGann offers other opinions from family, friends, and competitors. They were loved by their close-knit circle. Everyone viewed them with a deep sense of respect. Freediving gave them an unbreakable bond. Alessia realizes that descending further needed absolute inner calmness. Natalia Molchanova preached that a zen-like state is necessary to push yourself further. She was the only woman to successfully dive the Blue Hole of Dahab.
McGann's filmmaking techniques are spectacular across the board. She captures the arduous physical strain of diving in a majestic environment. Scenes of the divers illuminated by streaks of underwater sunlight are magnificent. They juxtapose the frenetic competitions and cheery camaraderie of preparation. You become enthralled with Alessia and Stephen. Their epic accomplishments will make your heart soar, and then shatter it to pieces as the price of glory is sadly paid.
The Deepest Breath is a production of Raw TV, Motive Pictures, A24, and Ventureland. It will premiere July 19th exclusively on Netflix.