Dreamers rise and fall when silent films become talking pictures. Starring Margot Robbie, Brad Pitt, and Diego Calva.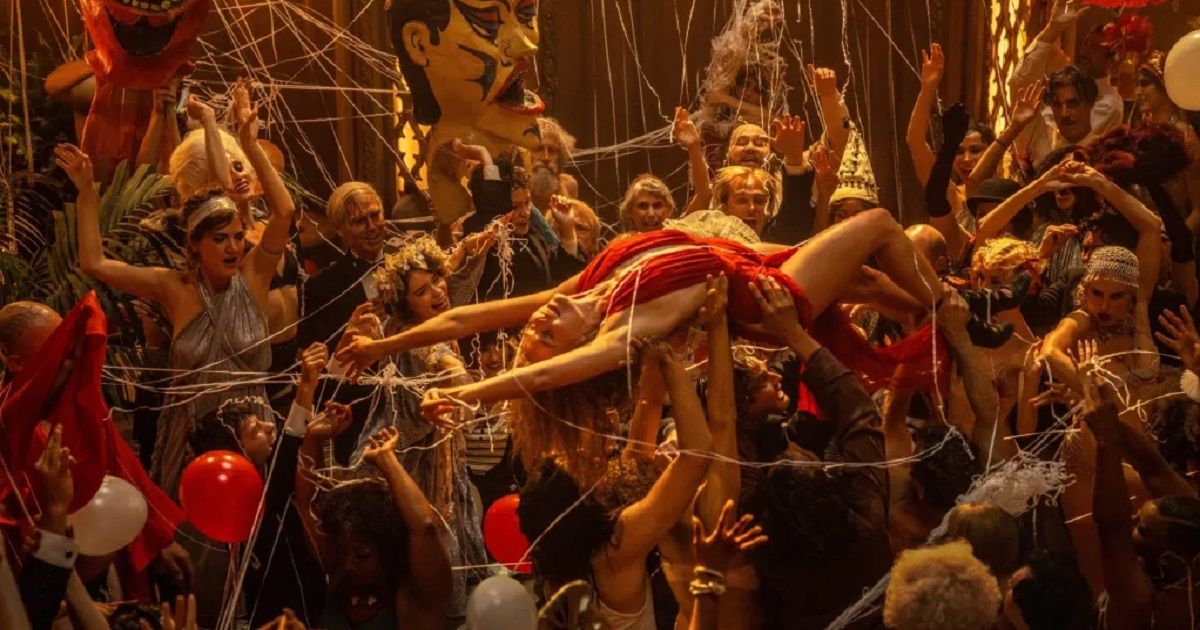 Tinseltown dreamers hedonistically rise and fall as the age of silent film gets supplanted by talking pictures. Babylon pours gasoline on a lewd fire of cinematic excess like a gleeful arsonist. The three-hour spectacle of graphic nudity, naturally replete with circus animals, and comically perverse violence will have eyeballs bulging. Director/writer Damien Chazelle throws restraint off a cliff to illustrate an era of unfettered debauchery. Somewhere mixed in the messy fray lies a poetic tribute to the magic of cinema. Not all of it works, but you're certainly not bored with the dazzling decadence.
In 1926 Bel-Air, California, Manny Torres (Diego Calva) struggles to haul an elephant uphill for studio mogul Don Wallach's (Jeff Garlin) wild party. It's a scatological affair as Manny finally reaches the den of sin and lust. Black trumpeter Sidney Palmer (Jovan Adepo) plays onstage with his jazz band as the sea of flesh writhes before them. MGM star Jack Conrad (Brad Pitt) arrives with his bickering wife (Olivia Wilde) to great fanfare.
Manny's sent to handle a problem when he notices a rambunctious gate crasher. The loud but gorgeous Nellie LaRoy (Margot Robbie) demands entrance. She's going to take Hollywood by storm. A mesmerized Manny sneaks her in, where Nellie makes the most of the opportunity. Wallach can't help but notice the saucy firebrand.
The following day has Nellie on the frenetic Kinetoscope lot, along with Manny who became Jack's impromptu assistant after driving him home. They are both thrilled to finally be a part of the movies. Gossip journalist Elinor St. John (Jean Smart) gets a kick out of the crude Nellie. She can sense a rising newcomer. Several weeks later, Jack gets word that Al Jolson's "The Jazz Singer" is expected to be a massive hit. He flies Manny to the New York premiere to see what's the fuss about talking pictures.
The Most Adult Film of the Holiday Season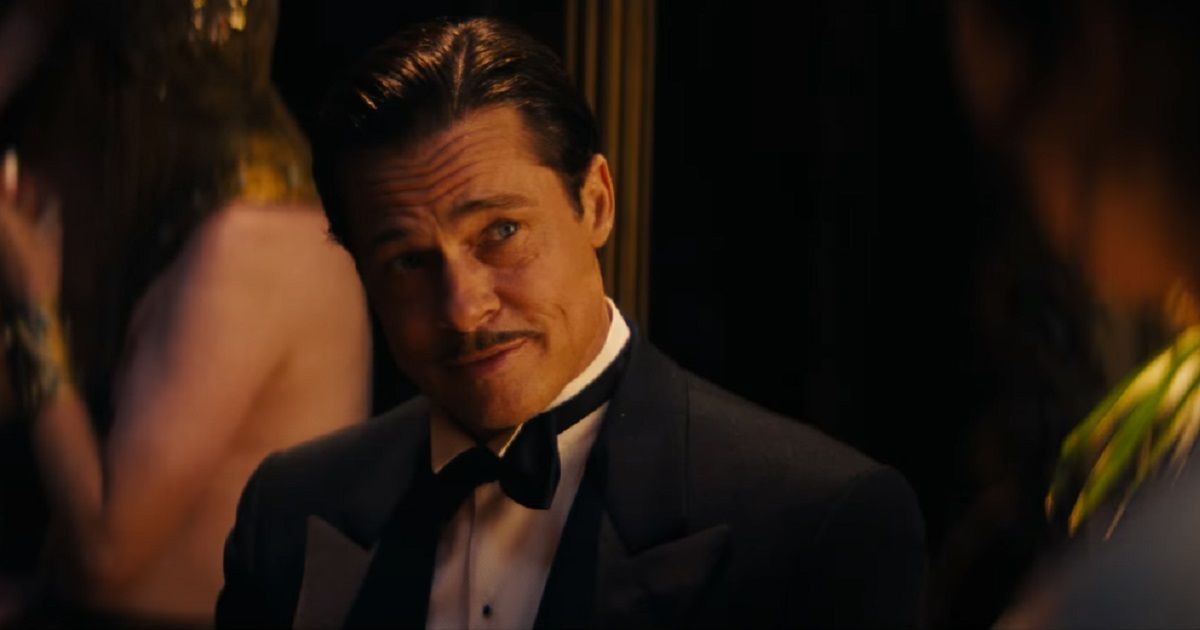 Babylon is easily the most adult film of the holiday season. The opening orgy sets the tone for depravity. Chazelle (Whiplash, La La Land) leaves little to the imagination. He depicts a carnal odyssey of willing participants. Nellie revels in sex, drugs, and gambling. She escapes a troubled upbringing with wanton debasement. Jack has actual artistic goals but drinks himself to a blabbering stupor. Manny and Sidney, the non-white characters, enable the whims of others to further their own desires. Everyone embraces the glitz, glamour, and filth with open arms.
Related: Cairo Conspiracy Review: A Riveting Religious & Political Thriller
The film's second act sobers up the ensemble. Nellie and Jack struggle as actors with speaking roles. Manny and Sidney rise, but with embarrassing racial slights. The price of fame becomes a cost they can no longer afford. This inevitable downturn takes the sparkle and sheen off the narrative. Chazelle gets predictably ugly. Stars can't burn forever. It's obvious from the start that his characters aren't capable of change. You pay the price for partying with a hangover. That truth manifests in a climax that offers few surprises.
Babylon Never Holds Back
I give Chazelle credit for bold filmmaking. Babylon goes big at every turn. There's never a point of holding back. That said, his characters become one-note. Manny's fawning love for Nellie, along with her crazy antics, runs out of steam. Sidney also vanishes for stretches as an afterthought. Pitt's lost celebrity arc prevents the third act from collapsing. It's difficult to keep the opening's raucous energy from fading through such a long runtime.
Babylon is a production of C2 Motion Picture Group, Marc Platt Productions, Wild Chickens Productions, and Organism Pictures. It will be released theatrically on December 23rd from Paramount Pictures.