"When you get back to Paris, I want you to leave me alone." This is just one memorable line from acclaimed American filmmaker Ira Sachs' powerful new drama Passages, which is rich in relatable dialogue and situations for anyone who's been in some sort of rocky relationship.
Sachs has written and directed a number of acclaimed drama films over the years, including Keep the Lights On (2012) and Little Men (2016). With Passsages, Franz Rogowski (Undine), Ben Whishaw (No Time to Die), and Adèle Exarchopoulos (Blue Is the Warmest Color) lead the charge in a sexy, raw love story of sorts that subverts your expectations about the traditional romance film. Prepared to be turned on, heartbroken, and sometimes laughing out loud.
Creating a Movie Within a Movie
Passages starts out with an engaging "movie within a movie" sequence over the opening credits. Tomas (Rogowski) is a seemingly skilled filmmaker in Paris who we soon learn is married to Martin (Whishaw). Unfortunately, we learn this after an affair has been initiated. Enter Agathe (Exarchopoulos), who was part of the film Tomas just finished shooting. Exarchopoulos is a sight for sore eyes, given that most of us haven't really seen her on the big screen since her devastating performance in the award-winning Blue Is the Warmest Color alongside Léa Seydoux (Skyfall).
Director Sachs also co-wrote the story, and it's clear right from the start that he's a confident filmmaker who writes realistic and beautiful dialogue. Passages is a movie about movies to an extent, given Tomas' occupation, but that's just one component of this marriage-in-turmoil tale. Throughout the movie, we get a slice of life for not just Tomas, but also Martin and Agathe at their respective occupations. It's just enough, as Sachs might tell you, to paint a thorough portrait of these increasingly lovable/detestable characters and thereby heighten our investment in the overall storyline.
Sex sells, as they say. In Passages, the intimate scenes are so enthralling that you simply want more after all is said and done. There's a raunchy sex scene at Tomas' workplace that will make you giggle before stressing you out, and more. These are all signs of realistic, relatable filmmaking, which is why Passages sticks with you — to say the least. For those who need to step up their game in the bedroom, this new offering can serve as exhibit A on how to do it. Take notes, people!
Related: The Steamiest Thrillers of All Time
Employing Cinema Vérité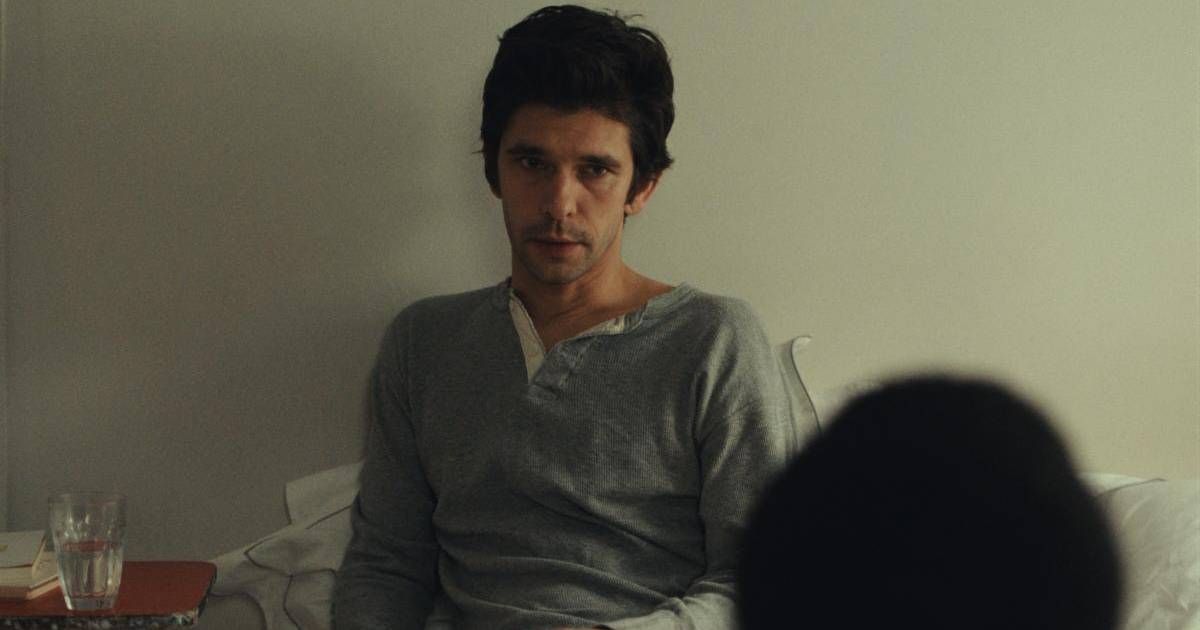 You can also take notes from Passages if you're looking to shoot in a cinema vérité fashion. Sachs does it beautifully here. At first glance, certain shots (like the one pictured above) may seem a little jarring — why can't we see one of the actors' faces? Sachs lets these takes run on for minutes to thrilling effect. We don't need to see 100% of the drama in order to feel it in our bones. There's also no assistance from the music department, no background score to try and heighten the drama. This is realistic filmmaking that would make folks like Lars Von Trier, Paul Greengrass, and anyone from the French New Wave era proud.
These long takes also give us a chance to recognize awards-caliber acting. Rogowski's performance will be talked about down the line, and Whishaw should also catch the eyes of Academy members amid the countdown to next year's award season. Watch out for a third-act restaurant scene between Martin and Agathe that will simply floor you. There's a dialogue exchange regarding the future of the scandalous relationship at hand, and the heartbreaking news that we learn at the same time as Martin leaves him speechless. This is Whishaw at his finest, despite the fact that he's not even saying anything.
Related: Movie Love Triangles, Ranked by Romance
Another long-take highlight comes earlier in the film, when the German Tomas has dinner with Agathe's French-speaking parents. The language barrier here serves as a metaphorical reminder that this is a clash of cultures and ideologies about the future of one's family. It's a tense, cheerless scene that will strike a nerve in anyone who's ever had an awkward exchange with in-laws or perhaps just your significant other's relatives with whom you might not see eye to eye.
Overall, however, it's important to note that Passages has a plethora of hilarious moments that are achieved through Sachs' cinema vérité approach. Tomas and Martin's bedroom banter might make you laugh till it hurts, for example. The comedic tone helps keep the film balanced and leave us hopeful for certain characters' future in life.
It also helps that Passages essentially does away with romance film norms, such as the expected "big reveal" of the affair in the third act. Rather, this betrayal reveal comes early on in the film, to bone-nerving effect. We're left thinking, "Uh, where could it go from here?!" Let's just say that, as the central character, Tomas is reckless in more ways than one, as clearly demonstrated by the chaotic way he maneuvers both his bicycle and vehicle. The "passages" he creates over the course of the film will keep you more than engaged all the way through.
From SBS Distribution and MUBI, Passages is now in theaters.