If there's one thing that horror lovers can rely on, it's that Shudder has, and will continue to release solid horror content on the regular basis. The horror-focused streaming service has released some true bangers over the last few years, including Summer of 84, Psycho Goreman, and The Dark and the Wicked. Travis Stevens, the director behind one of the more well-received horror films of 2021 with Jakob's Wife, has released a new psychological horror film titled A Wounded Fawn.
The story of A Wounded Fawn follows Bruce, a prolific serial killer who isolates women and murders them at the request of the voices within his head. When Bruce takes his new girlfriend Meredith, out to his secluded cabin with the intent of killing her, it seems he's bitten off a little more than he can chew. Boasting a small and intimate cast, A Wounded Fawn stars Josh Ruben (Scare Me), Sarah Lind (Wolfcop, Jakob's Wife), and Malin Barr (The Beta Test).
The film premiered at Tribeca Film Festival, Chicago International Film Festival, Fantastic Fest, and Fright Fest, and is available to stream on Shudder on Thursday, December 1st, 2022.
An Intense First Act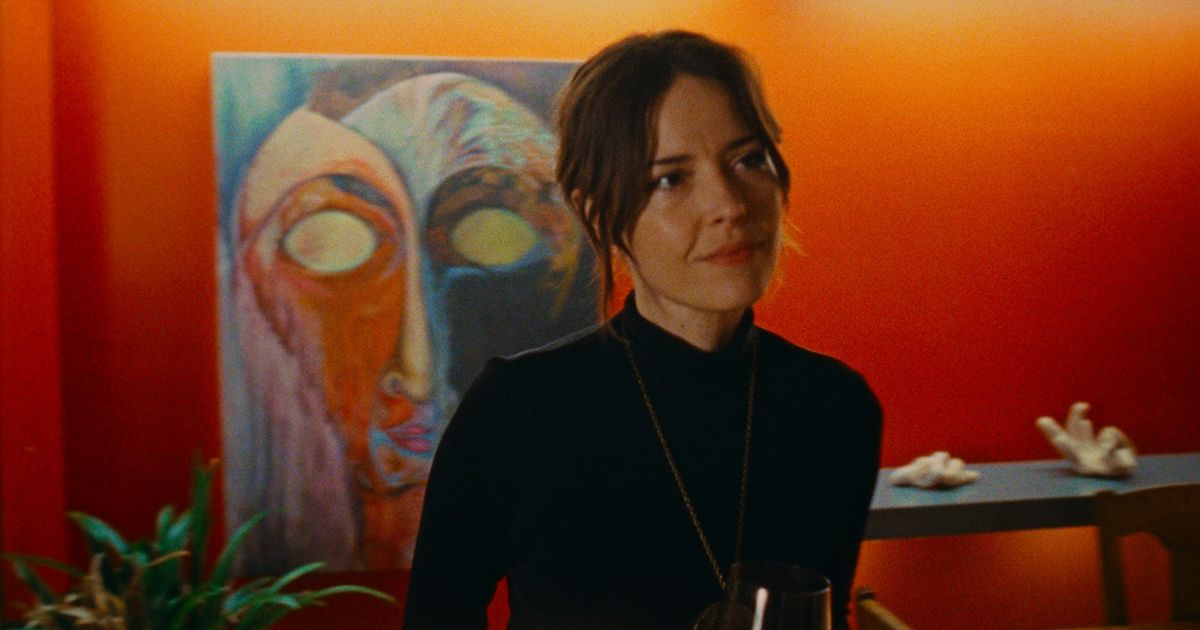 The first act of A Wounded Fawn was extremely well done and intense. The overall story started out a little too similar to Fresh, a Hulu-exclusive abduction film with a pretty decent Rotten Tomatoes rating, but it was different enough to keep the audience engaged, and Sarah Lind does a fantastic job of keeping the viewers invested in her character. She gives us a protagonist we can relate to, and certainly have no issues rooting for.
Unlike a lot of horror movie main characters, Meredith is smart, composed, and cautious, which is refreshing to see, especially in the "final girl" role that's become such a staple in the genre. Meredith is a true fighter, and playing opposite Josh Ruben's psychopathic portrayal of Bruce, Sarah Lind balances the chemistry extremely well.
Related: These Are Barbara Crampton's Best Performances, Ranked
Most of the strengths of the story lie within the first act, with the intensity building. The audience knows that Bruce is a murderer, but Meredith doesn't know, so the film does a good job at making us worry about what Meredith will say or do, that will take Bruce over the line of snapping into a psychotic state. The isolation aspect of the film added an entire layer to its scare level. Not only was Meredith alone with someone sinister that she doesn't know as well as she thinks she does, but she's hours away from anyone that could possibly help her.
Josh Ruben – A New Face in Horror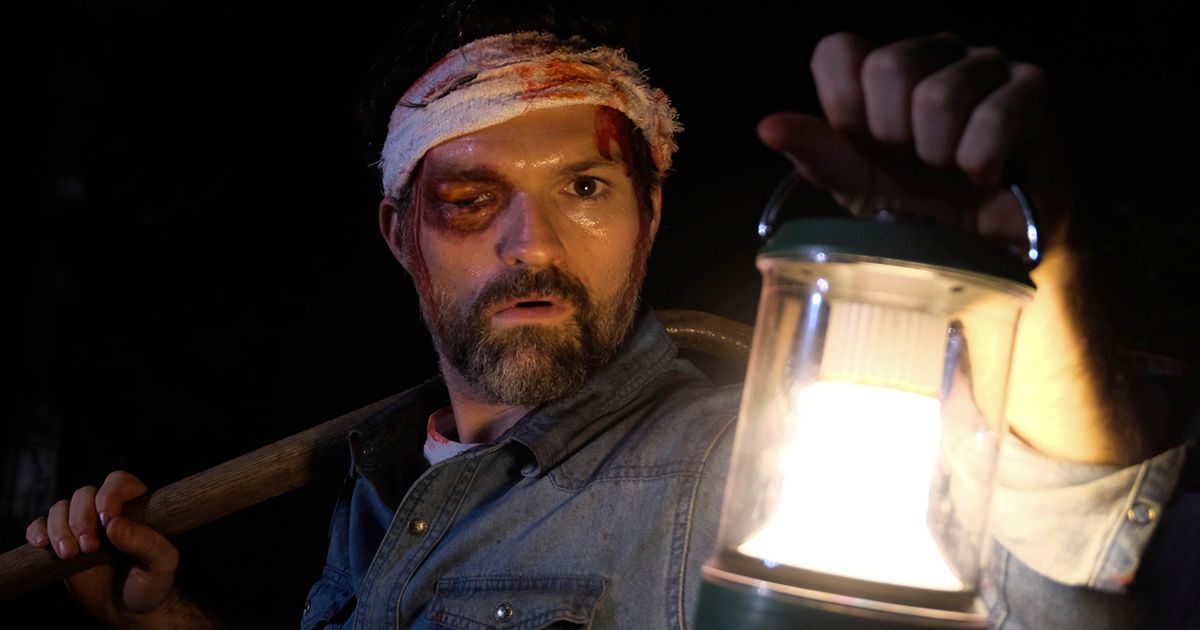 For those of you that aren't familiar with Josh Ruben, it's time to get on board. Ruben has blasted onto the scene in the last couple of years. First, by directing, writing, and starring opposite Aya Cash (The Boys) in a unique horror anthology titled Scare Me; then directing one of the most fun horror comedies of 2021, Werewolves Within, which is loosely based on the game of the same name. Similarly to Scare Me, Ruben's performance in A Wounded Fawn has the actor quickly descending into madness, having the ability to flip the switch between normal and insane, a talent that almost every well-known serial killer has been known to have.
Ruben's portrayal as Bruce is downright frightening, and we see the horrors of what he's capable of early on, so we know exactly what Meredith is in for if she happens to make the wrong move. By the end of the film, Ruben has flat-out lost his mind, and projecting that on screen as truly believable, is not an easy feat, even for the most seasoned veterans in Hollywood. We truly recommend checking out Ruben's past work, and we know he's going to eventually be a main player in the horror genre in the years to come.
Related: Top 10 Horror Movies of 2021
Style Over Substance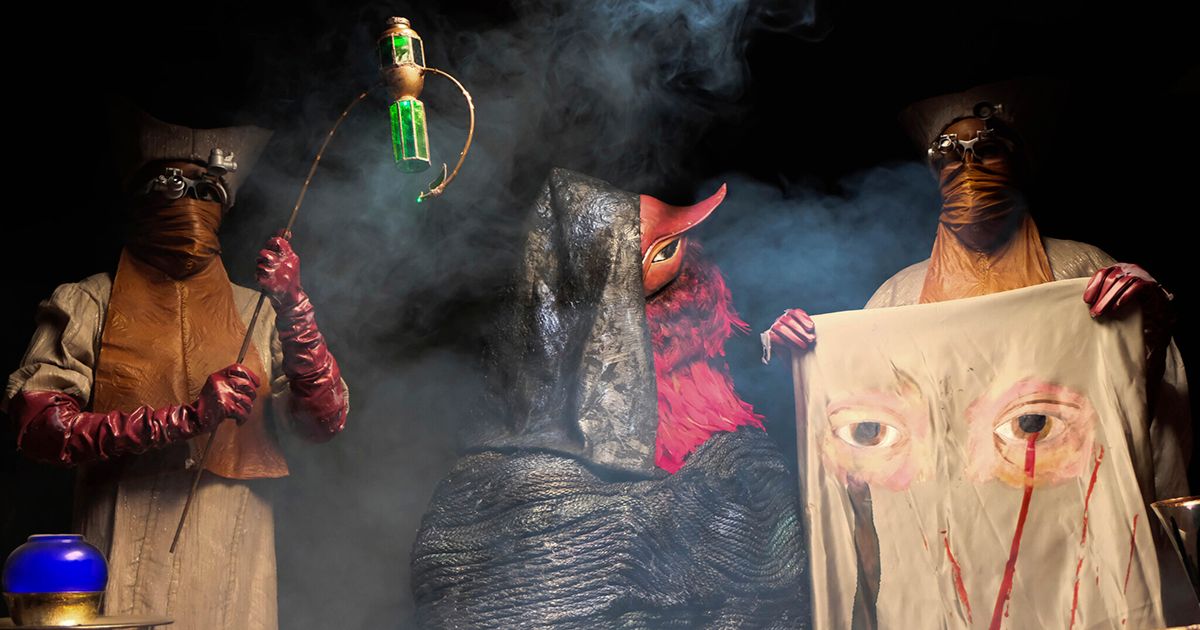 It can be extremely difficult to find the correct and delicate balance between going too heavy in one direction or another when it comes to style and substance. Where A Wounded Fawn excels is in its style, as the artsy, psychologically horrific paths through Bruce's mind are the main focus of the second act. We get a ton of cringe-worthy, gory moments (including a compound fractured skull that made me physically wince) that are filled with practical effects.
Unfortunately, the second act fell a bit short regarding the overall story. There felt like a massive disconnect between the two acts, which may make sense on the scientific level of massive head trauma, but not so much for the benefit of the story or those watching the movie. It does do a great job distracting the audience with incredibly memorable gore moments, and some fantastic '70s-inspired film work, very comparable (in a great way) to some of Ti West's recent films, which is a lot better than nothing at all.
Overall, A Wounded Fawn is well worth the watch, and another highly competent horror film in Travis Stevens' early career. We're excited to see what he brings to the table next.