An impressionable Utah teen meets a much older man online and falls in love, but unleashes dark secrets when she brings him to meet her astonished mother. What Comes Around will send shivers down the spine of every parent. It's the worst case scenario for anyone worrying about their children's social media interactions. The plot thickens to mud with a bombshell reveal in the second act. My eyes, wide as saucers to that point, started to blink in utter disbelief. The sensational twist is a bridge too far. It takes the film in a bizarre direction that doesn't play out realistically.
Anna (Grace Van Dien) spends nights locked in her room reading poetry forums. She becomes enamored by tender words from the sweet and thoughtful Eric (Kyle Gallner). The high schooler thinks Eric is a college student. Her mother, Beth (Summer Phoenix), doesn't have a clue about Anna's online activities. She gives her daughter a wide berth due to a happy change — Tim (Jesse Garcia), her long term-sheriff boyfriend, has asked Beth to marry him.
Beth shares the joyous news with Anna. Mother and daughter look forward to a new life with Tim. The engagement coincides with Anna's birthday. Her mother plans a small gathering for Anna and her friends. Eric messages Anna that he's got a big surprise gift. Anna's shocked when Eric tells her he's standing on the porch. How did he find her address? Anna's upset and honestly scared about this breach of trust, but decides to meet Eric outside anyway.
An Unwelcome Visitor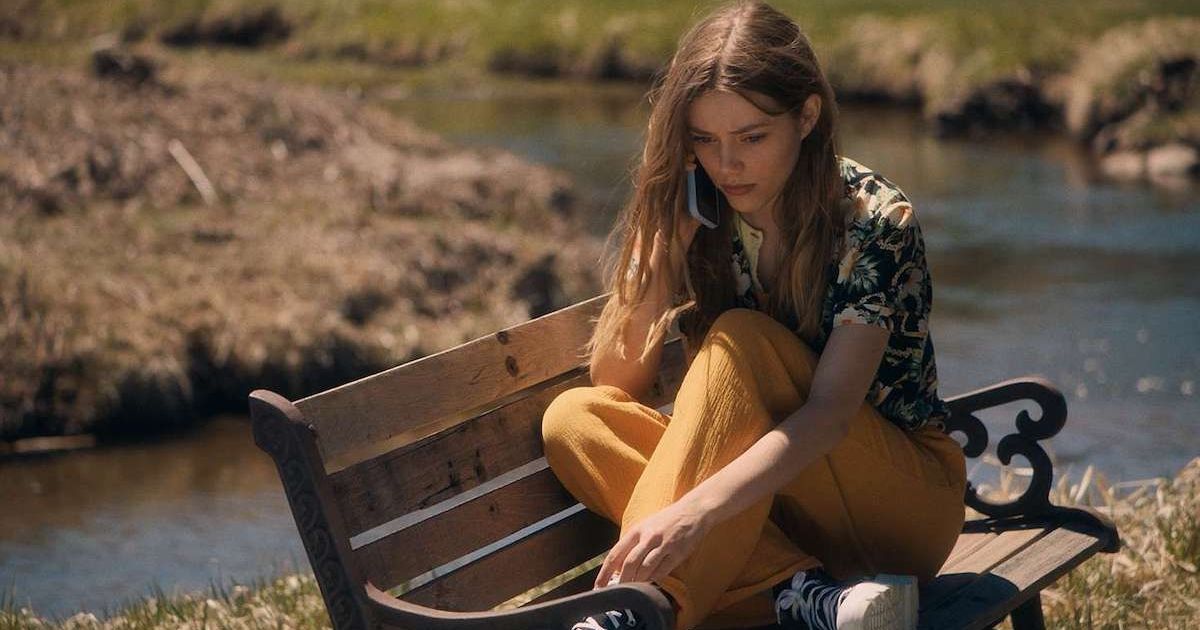 Anna's caution melts with the handsome Eric. He admits to lying about his age and not being a college student. He's found something special with Anna and didn't want to lose her. Eric offers to leave but Anna's hooked. She wants to spend time with him. Their relationship becomes physical in a heartbeat. A smitten Anna's happier then she's ever been.
Related: How Grace Van Dien Became More Famous Than Her Father in Half the Time
Beth and Tim plan a big engagement party. She can tell something has changed with her daughter. Anna is tired of hiding her relationship with Eric. She comes clean to her mother about having an older boyfriend. A stunned Beth gets more incredulous news when Anna announces she's invited Eric to dinner that night. She opens the door, takes Eric's hand, and walks him inside. Tim is bewildered, but Beth has a visceral reaction to seeing Eric. Anna's dismayed when Beth demands that he leave immediately and never talk to her daughter again.
What Comes Around had me aghast in the first act. Anna, young, beautiful, and naive, has easily fallen under a stranger's spell. But she's not champing at the bit to see Eric in person. Anna understands the precarious nature of their relationship to a certain extent. It's improper and best left in the online realm. Eric coming to see her raises the stakes on multiple levels. Her puppy love is manipulated into smoldering infatuation. Eric skillfully drives a wedge between her and Beth. Anna rebels in a way that's predictable and expected. She plays right into the clutches of a conniving lover who isn't what he seems.
Eric's Surprising Agenda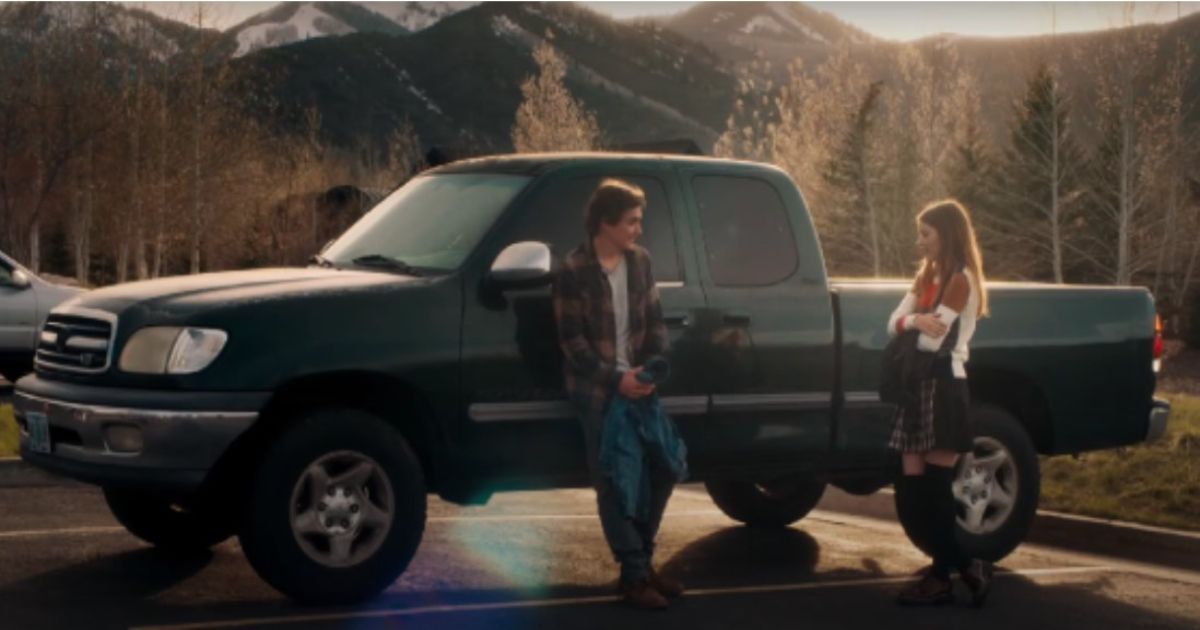 Eric has another agenda that's laid bare in a surprising exchange. Everything up to this point in film must now be viewed through a totally different lens. His true motivation and purpose provides needed clarity, but the plot goes off the rails. It's logical to assume that people make foolish choices under heightened emotional stress. But there has to be a semblance of common sense and rationality among the adults when the family's well-being is at risk. What transpires between Anna, Beth, Eric, and Tim is the stuff of soap opera fantasy. It's just not believable and gets worse as the characters double down on their actions.
Related: Exclusive: Director Amy Redford Exposes Dark Secrets in What Comes Around
Beth goes on a personal rollercoaster dealing with Anna's rash decisions. Turmoil plays a big part in the evolving mystery. The premise has Beth raising Anna alone from four-years-old. She's everything to her. Eric is clearly a threat and using her only child for a nefarious goal. You'll gag at the reason for Beth's reticence in challenging him. Even though it's hideous, no mother stands idly by as a wrecking ball smashes through her house. There's also zero chance that her cop fiancé would allow Eric's continuing intrusive presence. He turns up repeatedly like a bad penny.
Actress-turned-director Amy Redford (Maid in Manhattan, The Guitar) juggles heavy themes with declining success. What Comes Around rivets initially when Anna starts seeing Eric. It loses credulity when the spicy bits hijack the narrative. Explosive and tense encounters feel staged. Events would have never been allowed to devolve so dramatically. Fuel gets poured on a raging fire when it should be snuffed out. The film's climax rings especially hollow. That said, the lesson is clear and painfully obvious. Predators stalk social media with awful intentions. Minors cannot have unrestricted online access.
What Comes Around is a production of Jeff Hays Films. It will have an August 4th theatrical release from IFC Films.