José Hernández's inspiring journey from California's dusty agricultural fields to NASA's revered halls and the International Space Station had all the makings for a good movie. Writer/director Alejandra Márquez Abella leapt at the chance to make it. The award-winning filmmaker of Northern Skies Over Empty Space first learned about Hernández's remarkable story more than three years ago when she read a draft of the script. She said it changed how she felt about the world and the way she imagined herself.
"I thought it was incredible to have the word 'migrant farmworker' as a term in the same sentence [as astronaut]," Márquez Abella said. "That blew my mind, and I wanted to be a part of this because I wanted to praise the hard-working people that feed everyone. That was an important thing for me. I wanted to tell such an inspirational story because… coming into the project, I felt so inspired by José that I wanted everyone to experience that."
Now everybody can. A Million Miles Away drops on Prime Video September 15. Michael Peña morphs into real-life life astronaut José Hernández, with a cast that features Rosa Salazar, Bobby Soto, Sarayu Blue, and Julio César Cedillo. Alejandra Márquez Abella shared more about the film in this exclusive interview.
Making a Film About Big Dreams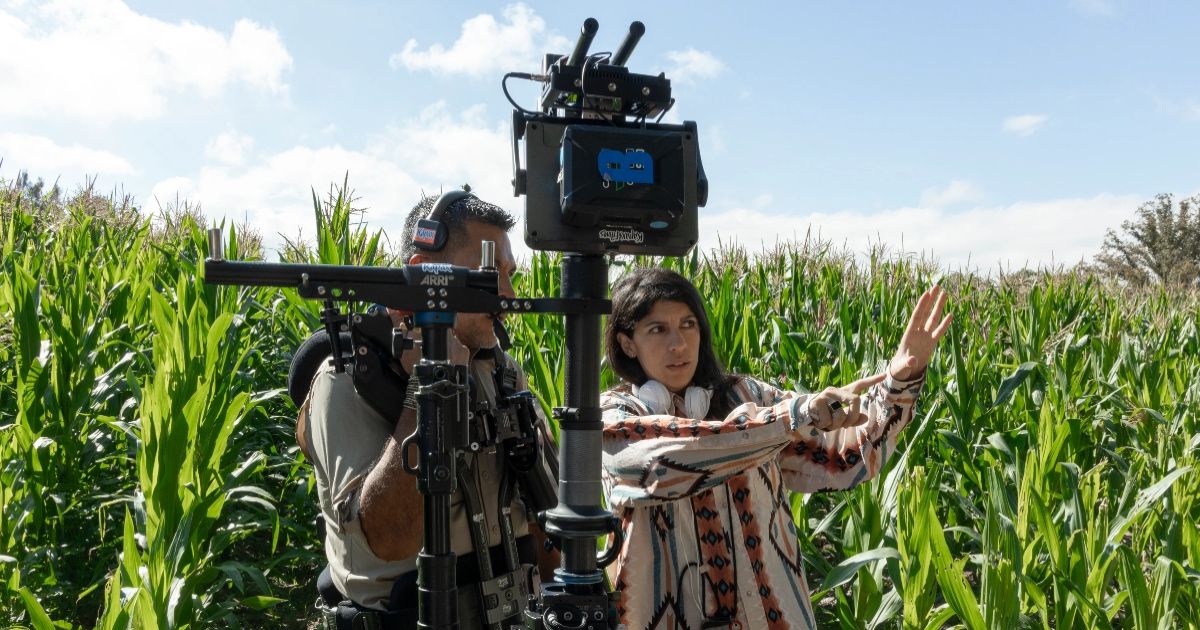 A Million Miles Away is based on José Hernández's book, Reaching for the Stars: The Inspiring Story of a Migrant Farmworker Turned Astronaut. It vibrantly captured his hopeful spirit — from being a boy holding onto a rabbit-ear antenna on his family's black-and-white TV and watching the very last Apollo mission live, to dreaming of reaching the stars himself someday.
"I think one of the biggest challenges for me was, 'How do you make a dream from such an unpalatable idea to something you can follow and watch in a film?'" Alejandra Márquez Abella shared. "'How do you come with the right symbols and images and sounds that represent that?' And that for me is filmmaking. Cinema gives you that opportunity, the tools to make intangible things happen."
She said she had many discussions about that cast and crew — from stars Michael Peña and Rosa Salazar, who plays Adela, José's wife in the film, to her director of photography and other collaborators. "We're portraying a dream, so how do we do this? How do we navigate, you know, darker times to lighter ones? That was a new phenomenon I had come across."
Related: Exclusive: Astronaut José Hernández on How A Million Miles Away Effectively Captures His Inspiring Life Story
Márquez Abella was the first Mexican person on board the project. It would be her first film in partnership with a major studio and the first she would make in English. In many ways, just like Hernández's own story, it was a dream come true. As the project moved forward during the pandemic, she met José Hernández virtually.
"The first time I met him, I was nervous, and I was thinking, 'I'm going to meet an astronaut. How am I going to feel without this?'" she said. "And I felt like I was with one of my uncles." She also met with Michael Peña on Zoom, exploring the character of José.
Honing in on the Story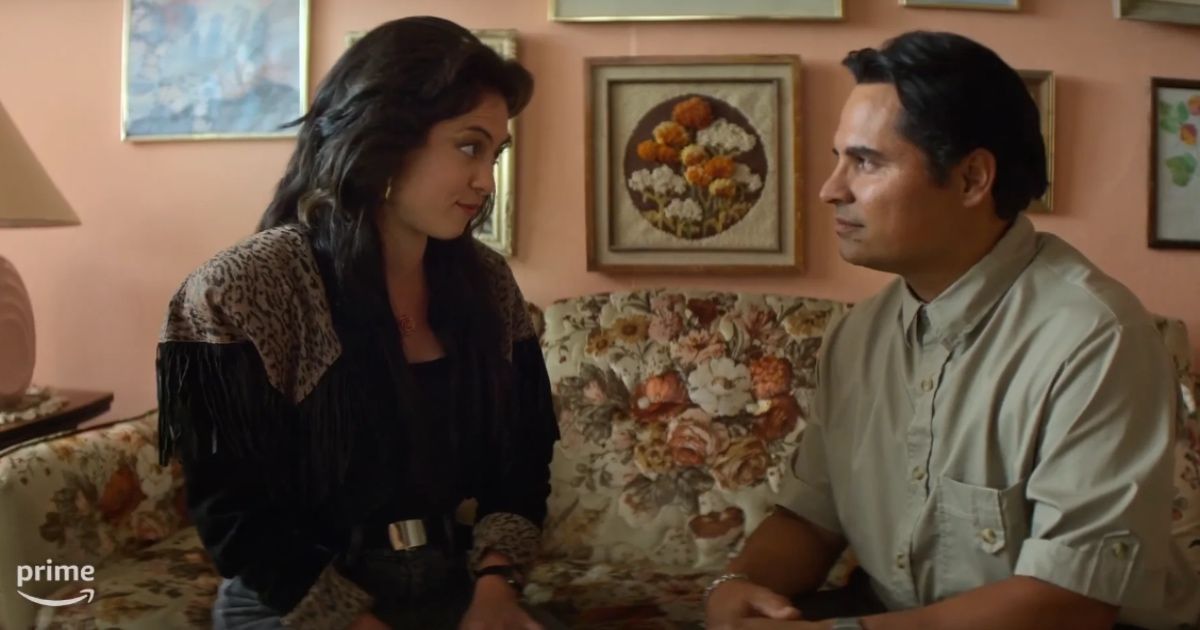 The filmmaker noted that Michael Peña's drive was impressive. "He is an amazing, hard-working, creative soul. He was always bringing something, and we got along very well because I like to give them small ideas so that they can play around."
Márquez Abella also realized that she wanted audiences to feel moved and plotted a course to make that happen. She shared screenwriting credits with Bettina Gilois (The Lost Wife of Robert Durstand, McFarland USA) and Hernán Jiménez (Love Hard, Elsewhere) and effectively captured the unique family dynamic that was so integral in José Hernández's. It was family that buoyed the future astronaut's hopes of going to space, which became a reality in August 2009.
When asked what she hoped audiences take away from the film, the filmmaker said:
You have to face your origins, you have to be true to what you are. It's because of his field origins that José to become an astronaut. He was a migrant farmworker who actually became an astronaut because of that, not despite of it.
Related: Michael Peña's 10 Best Movies, Ranked by Rotten Tomatoes
Márquez Abella drew the best performances from the cast. The dynamic between father and son stands out here. Julio Cesar Cedillo plays Salvador, José's hard-working father, who eventually marvels at his son's ambitions. Another standout character is José's wife, Adela, played by Rosa Salazar. The strong bonds these two people have with José shines bright in this film, no doubt a ripple effect of some of the filmmaker's past influences.
"I also love the Latin American cinema that I've grown up with," she said. "I love Lucrecia Martel, who is an Argentinian female filmmaker, and she has been such a wonderful woman for me to follow. So, it's a mixture of things."
When asked what made her want to become a filmmaker, Márquez Abella was frank. "Because I'm a control freak who wants to control small universes," she said, smiling.
A Million Miles Away is available to stream September 15 on Prime Video, and you can watch the trailer below: