It's hard to believe Fairyland is director Andrew Durham's feature debut, considering how the film expertly handles its themes of love, grief, family, and duty, all while weaving together a bildungsroman of sorts, as a father and daughter forge new — and inevitably diverging — paths in the wake of tragedy. The film is one of many family-focused stories making its world premiere at this year's Sundance Film Festival, but what effectively sets Fairyland apart is its exploration of the sometimes warring notions of individualism and community, its empathic approach to the characters, and its assertion that all we can do is the best with what we've got.
Based on the memoir, Fairyland: A Memoir of My Father, by Alysia Abbott, Durham's feature follows a young Alysia (Nessa Dougherty in the early years; Emilia Jones later on) and her father Steve (Scoot McNairy) as they make the life-changing decision to move to San Francisco after the sudden death of her mother and his wife. It's the 1970s, and not only does Steve learn to navigate life as a single dad and a budding poet, but he also begins to date men, a truth about himself he had hitherto hidden. Naturally, Steve's artistic ambitions and romantic relationships sometimes get in the way of his being present for Alysia, who, as we move through the 80s, learns — sometimes the hard way — to depend on herself. This creates a rift between them, and it isn't until Alysia enters new adulthood that she and Steve, perhaps for the first time, finally see each other — but life, as they know well, really is too short.
Almost 10 years in the making, Oscar-winner Sofia Coppola was initially tapped to option the rights to Abbott's memoir, but she instead referred Durham — the two are life-long friends — who pulls triple duty as director, writer, and producer. In this way, Fairyland is the little film the could, and Durham the perfect conductor to transport us across three decades of San Francisco's queer history, never losing steam, intention, or, most importantly, heart.
A Career-Best Performance from McNairy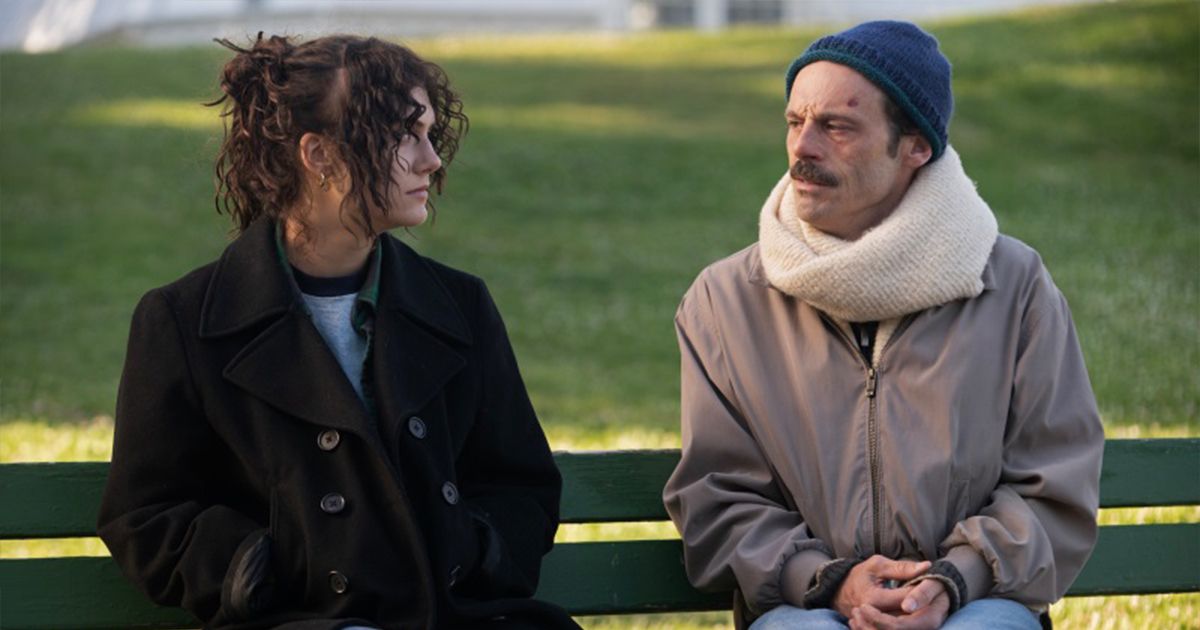 Fairyland is largely told from Alysia's perspective, and what's astounding to see is how the film itself evolves as Alysia grows from precocious child thrown into the unknown to a young woman with singular dreams and perspective. Greta Zozula's cinematographic work here is exemplary, deftly switching from hand-held shots in the earlier time periods of the Abbott family's life, immediately imbuing a sense of child-like curiosity, to a more controlled and composed lens in the later years. Even more interesting is Durham's decision to accentuate time by shooting on film at the beginning and switching to digital towards the end. Fairyland, as a result, feels almost archival, Alysia and Steve the subjects of a historical artifact.
Related: Sometimes I Think About Dying Review: A Deeply Human Excavation of Our Difficult Existence
McNairy is given the most to do of all the actors in Fairyland, tracing Steve's life from his wife's death in the 70s to his AIDS diagnosis in the early-90s. He undoubtedly turns in a career-best performance as Steve, and it helps that we are largely watching him through Alysia's eyes. He's clearly no hero, often leaving her alone in the evening while he goes on dates — whether this is a lesson in independence or a selfish decision out of convenience becomes a heated debate when Alysia is older — but he also sets an example as a person pursuing art, truth, and love within a system that doesn't wholly allow for that. Between the evident joy he feels in finally being able to live openly as a gay man and the darker shades of choice and consequence, McNairy is irresistible to watch.
Of course, both Dougherty and Jones' performances as the younger and older versions of Alysia, respectively, must be commended, particularly for the seeming effortlessness with which the young actors access deep emotional reserves. Whether young or old, Alysia is a meaty role to play precisely because of how much of her life, especially her childhood and teenage years, is tethered to Steve's. Dougherty is nothing short of a discovery. Not even 10 years old, she already proves capable of delivering the restraint of a child knowing something isn't right but not fully knowing why. Meanwhile, Jones absolutely shines as the older Alysia, specifically in her college years, as she nurses the emotional scars of her childhood while also opens herself up to the fullness of life and, for better and worse, family. Whether it's McNairy and Dougherty or McNairy and Jones, the result is a perfect acting duo.
A Moment in American Queer History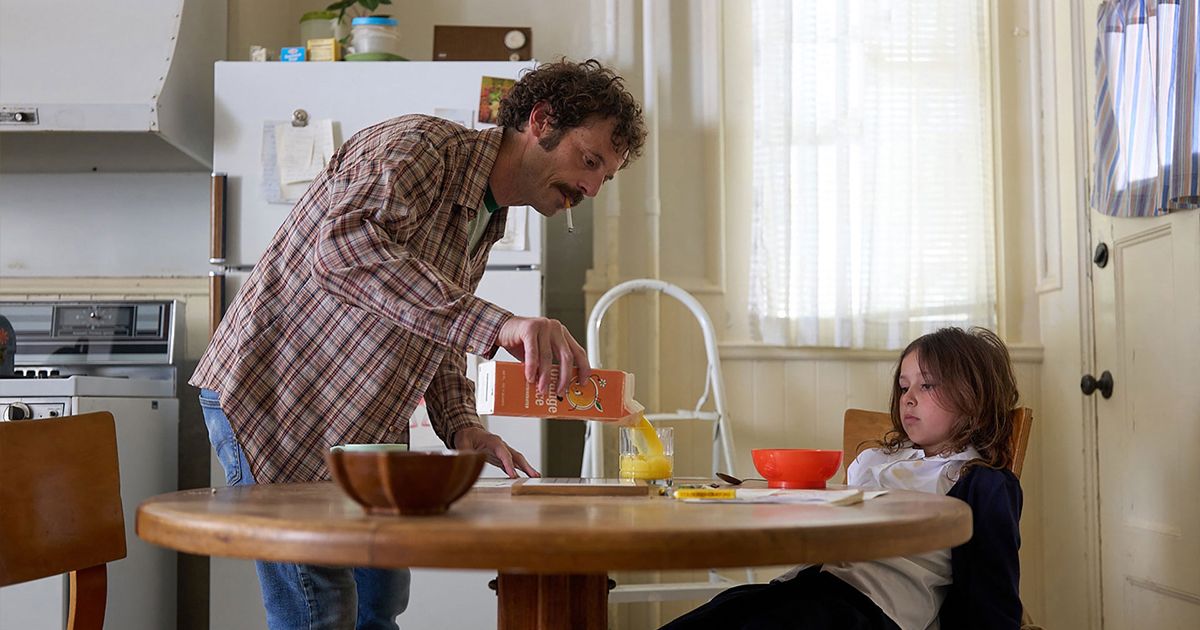 More than just a taut father-daughter love story, Fairyland also succeeds as a historical document. This is due in large part to its technical achievements in production and costume design by Olivia Kanz and Maggie Whitaker, respectively, who rise to the occasion of pulling us into the 70s, 80s, and early-90s of America. Even more impressive is how Kanz only had the rooms in two old military mansions to work with, switching and redesigning them for all the film's interior locations.
Related: Exclusive: Travina Springer Talks Sundance Premiere of To Live and Die and Live
The music, too, plays an integral role. From Michael Penn's score, oscillating from the bubbly to the contemplative, to the 80s needle drops, the aural elements almost become their own characters in a way, underscoring that which Alysia and Steve feel but are incapable of expressing.
Ultimately, Fairyland is a triumphant and deeply human story set against the political backdrop of a harrowing decade in American queer history, and one that never loses sight of itself. Durham's film puts forth a story about family and the rocky roads we travel through grief, longing, discovery, and, sometimes, even regret. Whether parent, child, or both, Fairyland reminds us that we're all human, we're all in this together, and all we really have is each other — and so we should hold on while we can, hand-in-hand or in memory.
Fairyland is currently playing at Sundance. Visit the festival's website for full scheduling details.