Alfred Hitchcock's Psycho lands on just about every list of the scariest movies of all time. Longtime fans of the director will also note that he actually described the film about a murdering slasher as a comedy. Director James Whale said the same of his movies Frankenstein and Bride of Frankenstein.
We're guessing Juel Taylor, the director of the new Netflix film They Cloned Tyrone, knows something of these sentiments. This, his third feature, has all the hallmarks of both a sci-fi horror picture and a comedy, and announces Taylor as a filmmaker to watch — both in terms of career trajectory and in terms of his output.
They Cloned Tyrone opens with Fontaine (John Boyega) mourning the loss of his young son in a gang shooting. Fontaine lives a dangerous life, selling drugs to sex workers and pimps, including his longtime frenemy, Slick (Jamie Foxx). The two get into a dispute over cash one night that ends with Fontaine shot to death in the front seat of his Chevrolet. Imagine, then, Slick's shock when Fontaine returns the next day, demanding the money as if nothing happened.
Slick's insistence that Fontaine is actually dead forces the pair to declare at truce and team with one of Slick's longtime girls, Yo-Yo (the stunning Teyonah Parris). The three investigate a nearby house, thinking it may hold some connection to Fontaine's resurrection. Inside, they discover secret passages that lead to an underground laboratory where a sinister plot has far-reaching consequences.
Screaming with Laugher, or Just Screaming?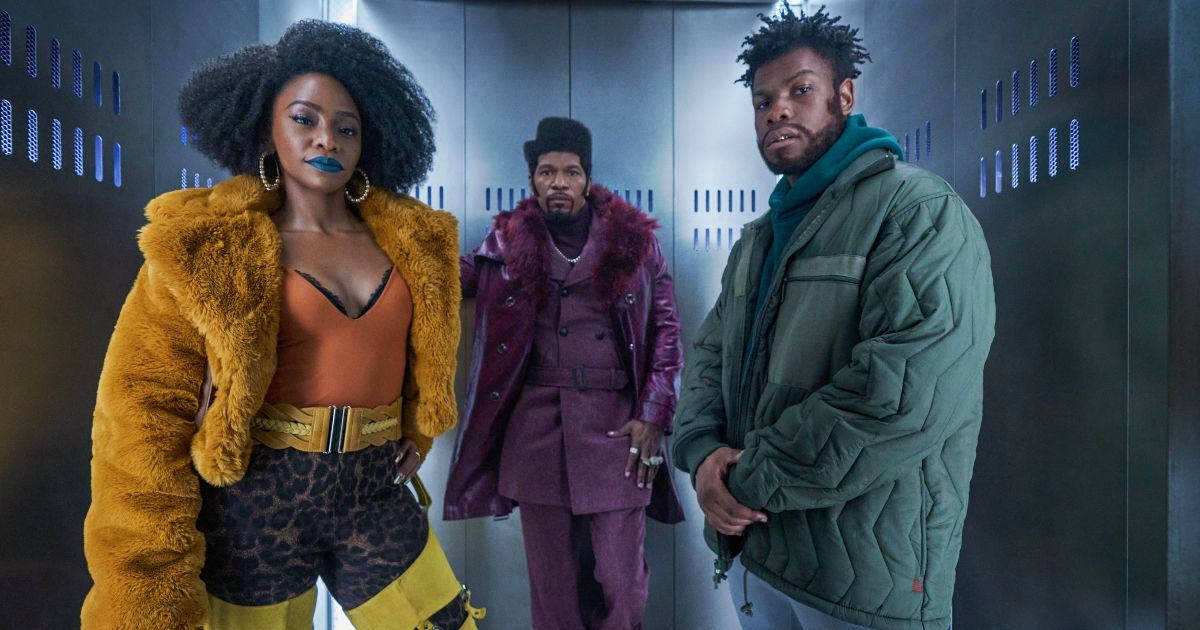 They Cloned Tyrone has its share of twists as well as a number of star supporting turns. Both David Alan Grier and Kiefer Sutherland turn up, though it's impossible to discuss their roles without spoiling significant plot points. Suffice it to say that the film, much like the work of Jordan Peele at his best, walks the razor's edge between absurdist comedy and metaphor.
The movie's best invention, the character of Yo-Yo, epitomizes that blend of tone. As played by Parris, the character fits within the mold of streetwalker and smashes it: for all her so-called poor life choices, Yo-Yo also shows aspiration and intelligence, as in one scene where she lectures Slick about cryptocurrency and blockchain. The character's love of Nancy Drew comes into play, inspiring her to start piecing together a major conspiracy, of which Fontaine's resurgence plays but a small part.
Taylor, along with his co-writer Tony Rettenmaier, also give Parris long, rapid-fire speeches in the style of Howard Hawks, which she recites in a single take. Her delivery, often performed alongside elaborate physical business, makes Yo-Yo the character with the most agency, and the most fun to watch.
Related: MCU: Why Kang Should Be Recast with John Boyega Taking Over the Role
As with the character of Yo-Yo, the film's visual aesthetic and production design intimate They Cloned Tyrone's cocktail of genres and tones. Though set in the present day, Taylor and production designer Franco-Giacomo Carbone populate the screen with 1970s throwbacks. The characters all drive oversized '70s cars, inhabit rooms of 70s-style yellows, browns, and greens, and don costumes that recall Blaxploitation films. Foxx, in particular, parades around in a double-breasted trench coat and hairdo that evokes Melvin Van Peebles in Sweet Sweetback's Baadasssss Song, another movie that mixed conspiracy and violence with a tongue-in-cheek tone.
Taylor further evokes the 1970s with a post-production overlay that makes the picture look grainy, like a Grindhouse movie, right down to the cigarette burns that would signal a projectionist to change reels. Given that the director made the movie for a direct-to-Netflix release, we're guessing those hallmarks are for show rather than utility. It makes viewing the film a delicious experience — it's a movie that celebrates movies and has an original story to tell at the same time.
A Star Is Cloned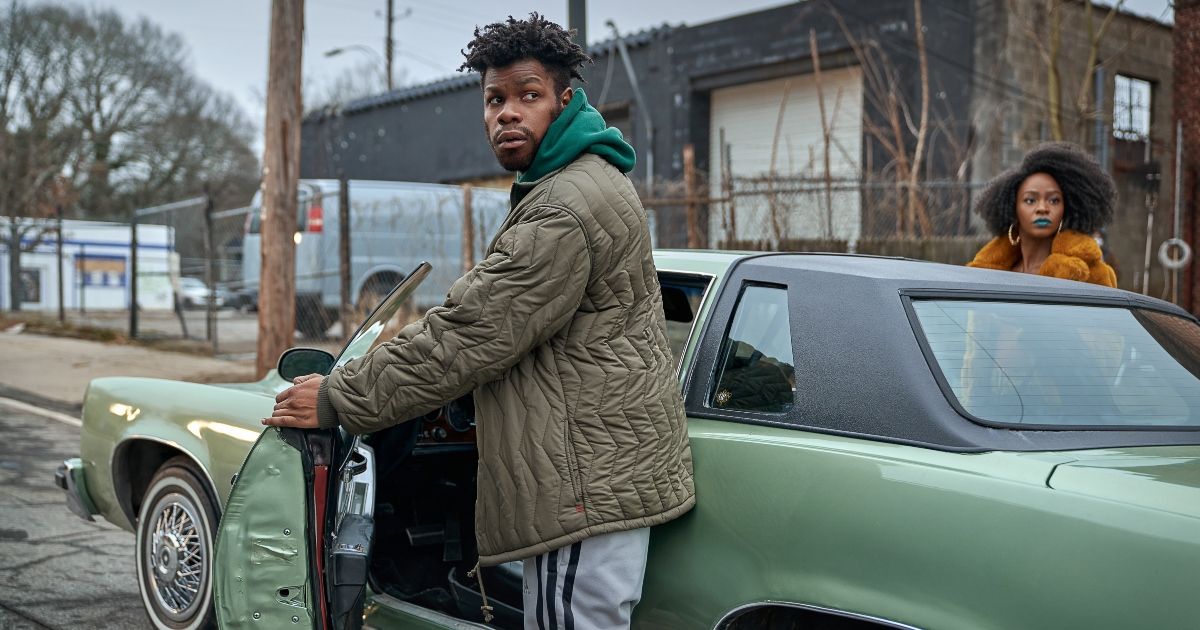 The Star Wars sequel trilogy might have made John Boyega a household name, but it did little to establish him as a leading man. Granted, The Force Awakens burdened him with a "nothing" character, devoid of any history or objective and with an unclear function in the plot. Boyega has publicly expressed his dissatisfaction with the role, accusing Disney of, in essence, using him to improve the film's diversity quotient rather than develop a compelling character. Still, most of his subsequent outings have done little to elevate him beyond a name to actual stardom.
We're happy to report They Cloned Tyrone gives Boyega a meaty role, and the actor runs with it. He gives the movie's key performance. If director Taylor allows Parris and Foxx most of the laughs, Boyega gives Fontaine a brooding, sullen quality that extends beyond the loss of his son. Fontaine knows he's part of a toxic system of poverty and crime, but doesn't know how to escape it. Moreover, by playing Fontaine with such weight, Boyega keeps the movie anchored. That leads to the film's most frightening and haunting moments, and make its final twists all the more provocative.
Related: The 25 Best Movies on Netflix to Watch Right Now, Ranked
They Cloned Tyrone's plot borrows inspiration from urban legends of the 1990s, and also takes advantage of a political zeitgeist chock-full of conspiracy theories involving corporations, mad scientists and replacement theory. Taylor and his actors play some of these scenes for laughs, but even then, given the rampant conspiracy theories in the current cultural moment, they also have an ominous quality to them.
Urban Legends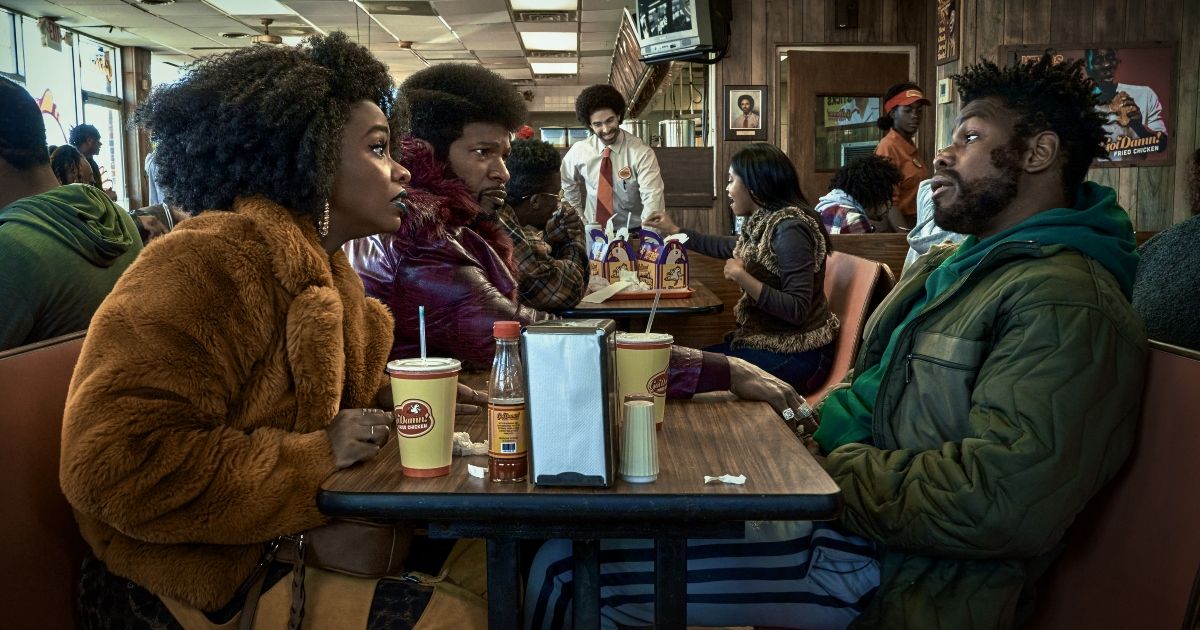 Of course, conspiracies du jour extend far beyond whispers about hair salons and fast food restaurants, and are in no way limited to any single demographic in America. That could be why Taylor's movie works so well — though his plot concerns African-Americans, a villain of any background could perpetrate the nefarious deeds at the center of They Cloned Tyrone to oppress any group. Indeed, change the background of the characters and drop the 1970s nostalgia, and the plot of the film wouldn't be all that different from the kind of dog whistle conspiracy-mongering seen on Fox News.
It takes a bold filmmaker to pull off a feat like They Cloned Tyrone's blending of tone, and with this movie, Juel Taylor establishes himself as an artist both audacious and promising. Much as Peter Bogdanovich, Quentin Tarantino, or Alfonso Cuarón developed a style by looking to cult and classic cinema, so has Taylor crafted a homage to the past and a comment on the present. That gives the man and his camera one Hell of a bright future.
They Cloned Tyrone arrives on Netflix on July 21.