A fearsome surivor (Pedro Pascal) protects a teen girl (Bella Ramsey) from monsters and mankind after the apocalypse.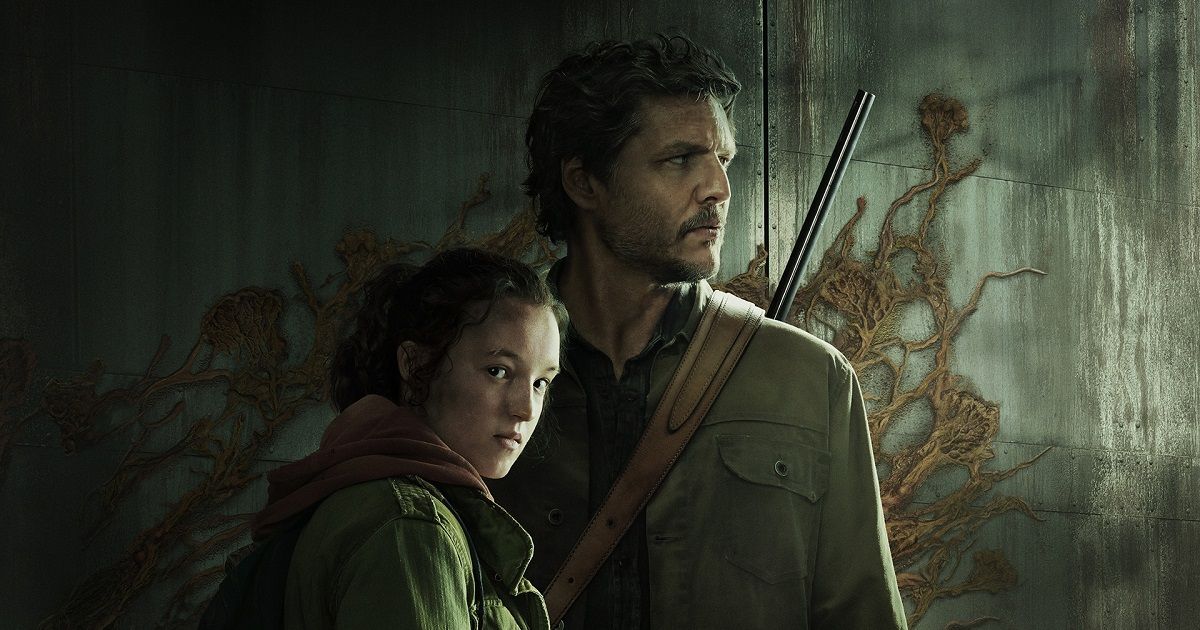 Naughty Dog's blockbuster video game gets faithfully adapted in a visceral series premiere. The Last of Us opens like a punch to the gut. Civilization crumbles in the face of a terrifying apocalypse. Panic, horror, and heartbreak harden into the bitter resolve of a barbaric new age. Showrunners Craig Mazin and Neil Druckmann capture the source material's raw intensity. Big-budget production values sell the breathtaking scope. But captivating performances by talented leads carry the emotional weight of humanity's desperate survivors. Fans and neophytes alike are going to be thrilled here.
No Recourse to an Unprecedented Threat
A brief prelude cleverly done as a sixties interview updates on a frightening possibility. Pandemics can have sources apart from viruses. Fungi are capable of transforming organisms to suit their needs. Airborne spores infect at an astonishing speed. There would be no recourse to handle such an unprecedented threat.
In 2003 Austin, Texas, Sarah Miller (Nico Parker) wakes her father on his thirty-sixth birthday. Joel (Pedro Pascal) appreciates her efforts. He barely has time for breakfast. His younger brother Tommy (Gabriel Luna) misses out on pancakes. They have construction work to do. Joel has no desire to hire more help. They casually ignore radio reports of strange occurrences abroad. Sarah says hello to their elderly neighbors as they leave for school. She'll swing by to keep them company later.
Related: The Old Way Review: Ryan Kiera Armstrong Steals Formulaic Western
Sarah has an important errand to surprise her father. Police cars and emergency vehicles tear through the streets. Helicopters thunder above. An unnerved Sarah goes home. She fulfills her promise doing homework next door. Commotion continues to build outside.
Tommy's travails interrupt Joel and Sarah's quiet evening. He's gotten himself in trouble. Joel puts his sleeping daughter to bed before dealing with his wayward brother. Sarah awakens hours later by herself. Jets soar above the house. Where is her father? Why is the neighbor's dog barking in the street?
A Riveting First Act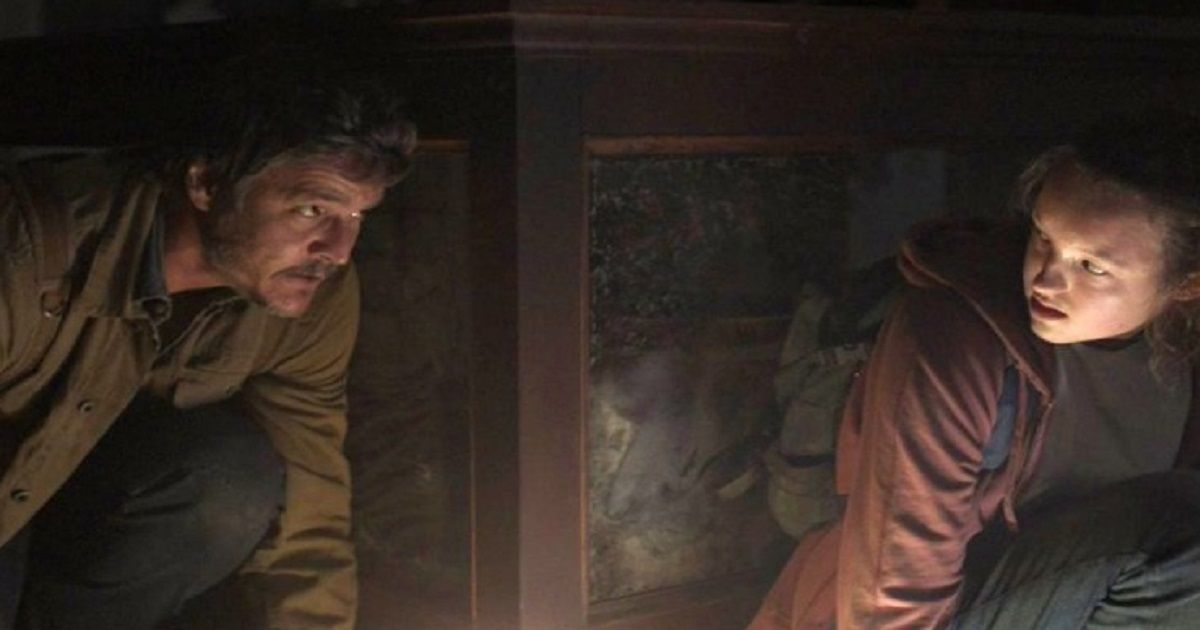 Mazin and Druckman (Chernobyl) craft gripping suspense in a riveting first act. Seeing events transpire from Sarah's point of view makes everything more chilling. She's a teen trying to make her dad's birthday special. Hints of impending disaster are brilliantly sprinkled. The camera focuses on the background while the characters go about their business. Something bizarre is happening but not enough to raise concern.
Related: Exclusive: The Cast of Hunter Discuss the Show's Epic Final Season
The second act unleashes hell. Gamers will be absolutely tickled by the smart adherence to the original storyline. Chaos reigns as everyone runs blindly for their lives. Streets explode into bloody anarchy. What would you do? Where would you go with a frightened child? The Last of Us successfully recreates a fraught beginning that sets the stage for darkness to come.
Not Easy to Kill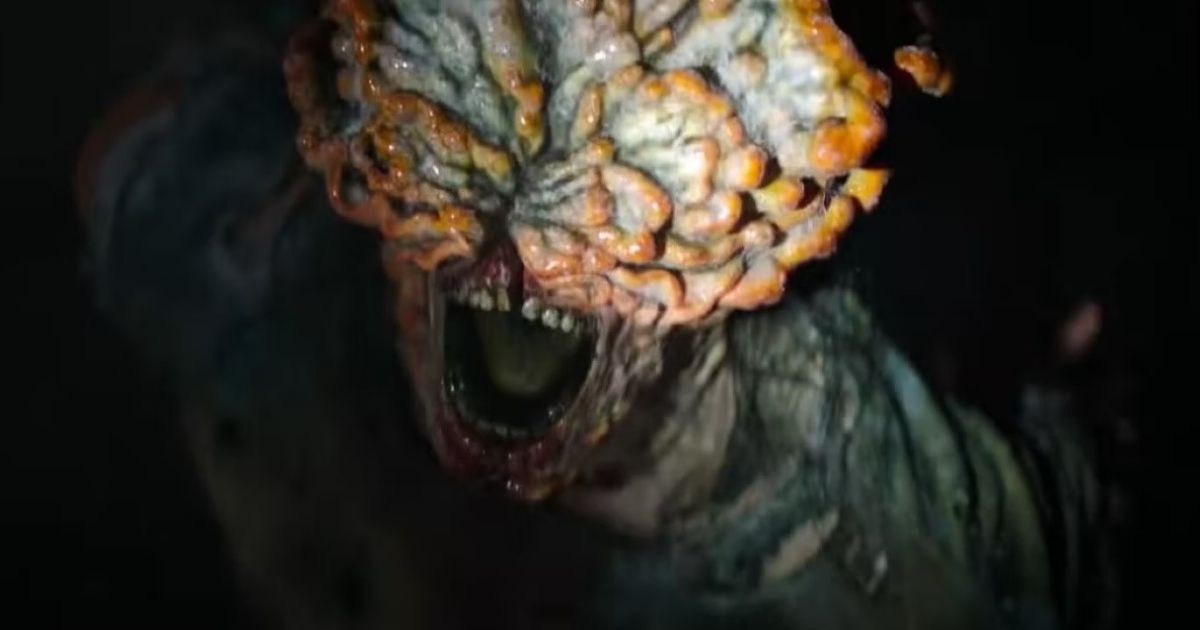 The Cordyceps fungus infection flips the switch to savagery. The afflicted aren't ambling aimlessly like The Walking Dead's snail-pace zombies. The mutated run, jump, and tear flesh with rabid determination. They're not easy to kill and quickly turn everyone who's bitten.
The eighty-one-minute premiere introduces the most important character in a dystopian present. Bella Ramsey commands the screen as Ellie. She wields the same formidable presence that stole every scene in Game of Thrones. She's perfectly paired with Pascal, who undergoes significant change throughout the episode. Joel's tough as nails from the start, but awful experiences have molded a dangerous man. His reputation instills fear when the plot takes shape. A fascist order, their rebel adversaries, human scum, and snarling monsters face a deadly protagonist that will kill to protect the most precious.
The Last of Us is a production of Sony Pictures Television, PlayStation Productions, Word Games, The Mighty Mint, and Naughty Dog. The series premieres January 15th on HBO Max with new episodes every Sunday night.