Con artist cat Maurice (Hugh Laurie) and his talking rodents uncover a sinister conspiracy in the town of Bad Blintz.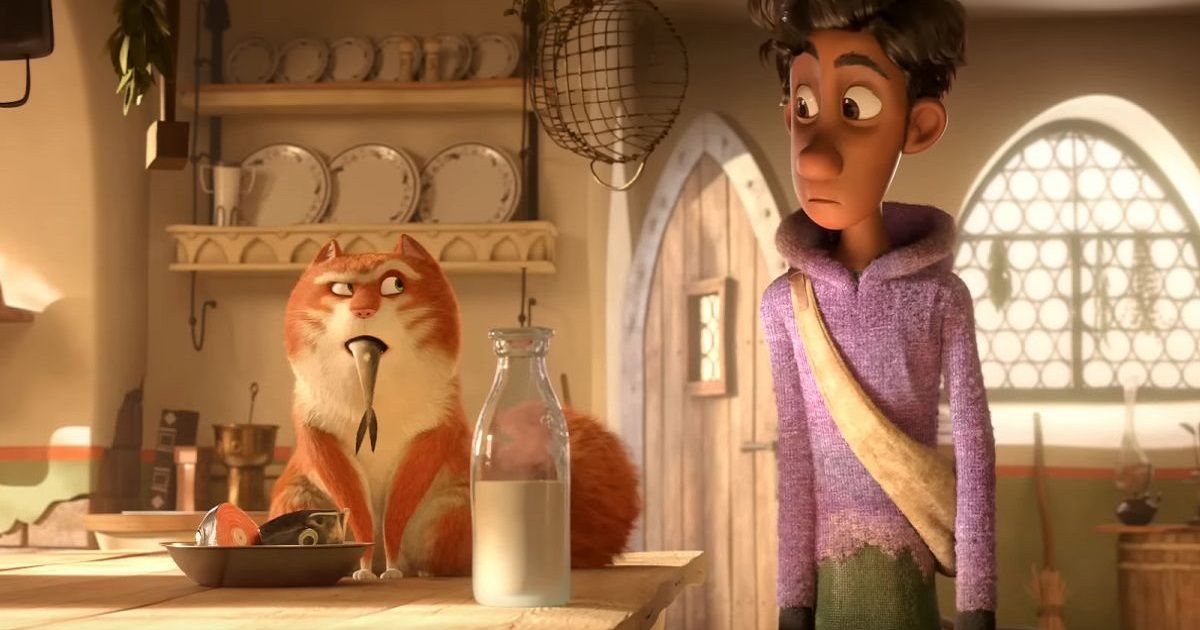 A smooth-talking con artist cat and his merry band of equally sentient rodents find big trouble while attempting to scam a desperate medieval town. The Amazing Maurice will have you in stitches as a clever take on fairy tales, anthropomorphized animals, and predictable plot structures. The film serves as a slick CGI twist on the classic Pied Piper of Hamelin. There's a darker tone that hearkens back to the original wary intent of fables and folklore. I especially got a kick out of the characters' goofy names.
Based on the novel "The Amazing Maurice and His Educated Rodents" by Terry Pratchett, the film opens with a hilarious swindle in progress. Maurice (Hugh Laurie), a loquacious orange tabby, stirs up the deepest fears of gullible villagers. Rats will bring the deadly plague and kill them all. On cue, a swarm of rodents invades to scare the bejesus and savings out of the hapless frightened. Maurice calls in the cavalry. Keith (Himesh Patel), a clumsy orphan with serious flute skills, charms the mesmerized vermin into the river.
Soggy rats emerge from the water griping at Maurice. Dangerous Beans (David Tennant), Peaches (Gemma Arterton), and Sardines (Joe Sugg), yup you read that right, wonder why they're the ones who have to feign drowning. Maurice slyly opens the kids book, "Mr. Bunnsy has an Adventure." Reaching the utopian island where humans and animals respect each other requires lots of money. Stop complaining and let's get a move on to the next suckers.
The Town of Bad Blintz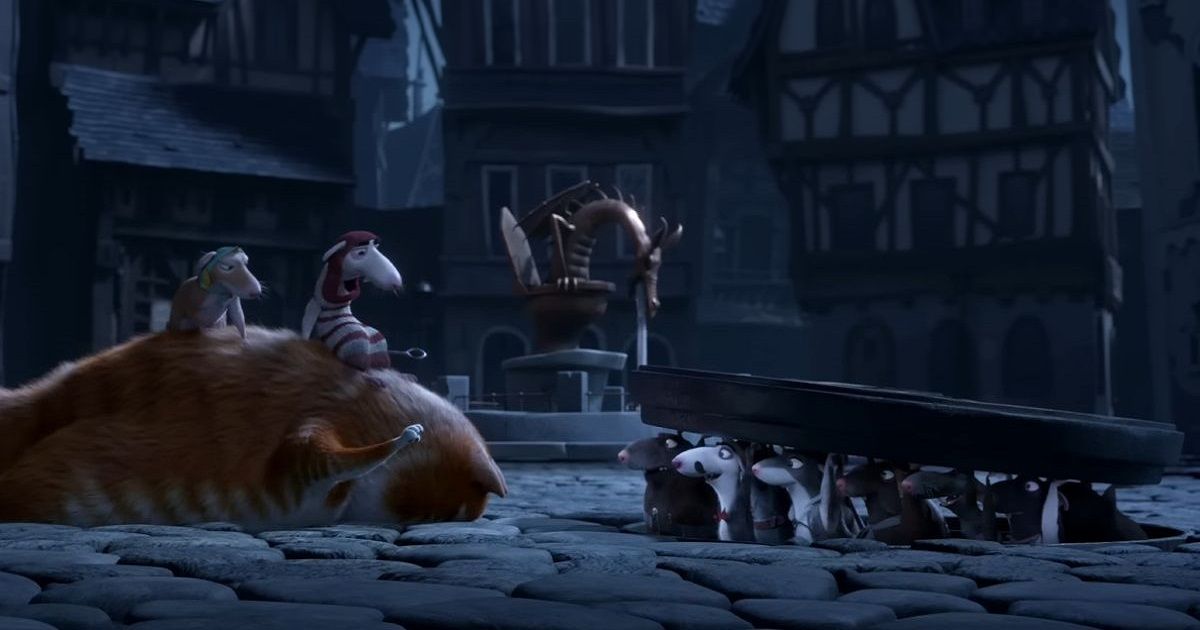 They arrive at the strangely silent town of Bad Blintz. There isn't a crumb of food anywhere. The desperate mayor (Hugh Bonneville) is willing to pay fifty cents for every dead rat. They must stop them from stealing food or Bad Blintz will starve. Maurice is elated. They've struck gold. Excitement quickly turns to dread when everyone realizes they've stumbled into a sinister conspiracy.
Related: Exclusive: Lil Rel Howery Gets Dealt a Great Hand in His Poker Face Episode
The Amazing Maurice uses a unique plot device to great effect. Malicia (Emilia Clarke), the mayor's overly intellectual and arrogant daughter, narrates from the beginning. She compares Maurice's tale to the silly naïveté of Mr. Bunnsy, which is seen along the primary story in traditional 2D animation. She and Maurice take turns breaking the fourth wall to speak directly to the audience. They offer different points of view when Malicia becomes part of the gang. Mocking what traditionally happens when their adventure takes unexpected turns. This is well-written and adds imaginative distinction to the film.
A Valuable Lesson
Maurice and the rats are the only critters who can speak. Their intelligence is explained in a hilarious "Secret of NIMH" styled subplot. This is how they got their ridiculous names. But understanding and self-awareness comes with another burden. The rats, who are just trying to survive, see their dreadful treatment from mankind. They're trapped, poisoned, and killed for sport in heinous rat coursing. These scenes have a serious tinge that teach a valuable lesson. Animals also feel pain and fear.
The Amazing Maurice entertains until falling into the silliness trap it had brilliantly satirized. An overblown climax looks impressive but becomes exhausting. That said, the film had me pleasantly surprised most of the runtime. It succeeds in brashly poking fun of "Disneyfication" while still appealing to youngsters.
The Amazing Maurice is a production of Ulysses Filmproduktion, Cantilever Media, Narrativia, and Moonshot Films. It will have a theatrical release on February 3rd from Viva Pictures.