There's a literal world of difference between the sitcoms from the '80s and earlier, and the ones which emerged in the '90s and beyond. The older sitcoms were defined by their laugh tracks, multi-camera approach, eccentric characters with little development, episodic structure, and broad, wacky humor. Eventually, a sense of ironic detachment set in with '90s series like Seinfeld and Get a Life, followed by a more intimate, serialized format like How I Met Your Mother, and the removal of laugh tracks with the mockumentary style of The Office and Parks and Recreation.
There were some holdouts, however, certain series that refused to move on from the classic style. The Big Bang Theory was arguably the most consistently popular of them, and one of its stars, Melissa Rauch, has spearheaded the reboot of another traditional sitcom, Night Court. Rauch, her husband Winston, and showrunner Dan Rubin (Unbreakable Kimmy Schmidt, Happy Endings) deliver a show that has a similarly bright, colorful multi-cam vibe as her previous sitcom, and picks up 30 years after Night Court went off the air, continuing its story and its style.
Night Court Is Coming Back the Same
Night Court existed on the cusp of change and was one of the last shows to reflect that traditional sitcom format before the television landscape fundamentally shifted in the '90s. Airing from 1984 to 1992, Night Court was essentially a workplace comedy that used the drunken, late-night arrests and night shift legal proceedings as a backdrop to its one-liners, sarcasm, and sometimes silly humor. The show was a critical hit, earning 31 Emmy nominations and winning seven, with actor John Larroquette garnering an Emmy for four consecutive years.
Related: These Are the Best Workplace TV Comedies of All Time
Larroquette is back in the NBC reboot, reprising the character of Dan Fielding after 30 years. Rauch now stars as the daughter of Judge Harry Stone, who presided over the original series and was portrayed by Harry Anderson. Rauch's character Abby Stone takes on Harry's old job, recruiting Dan as her new public defender, switching his role from the prosecutor in the original. It hardly matters which side he's on though; like the original, the Night Court reboot is mostly interested in goofs and spoofs.
A Funny Lacretta Replaces Richard Moll's Bull as Bailiff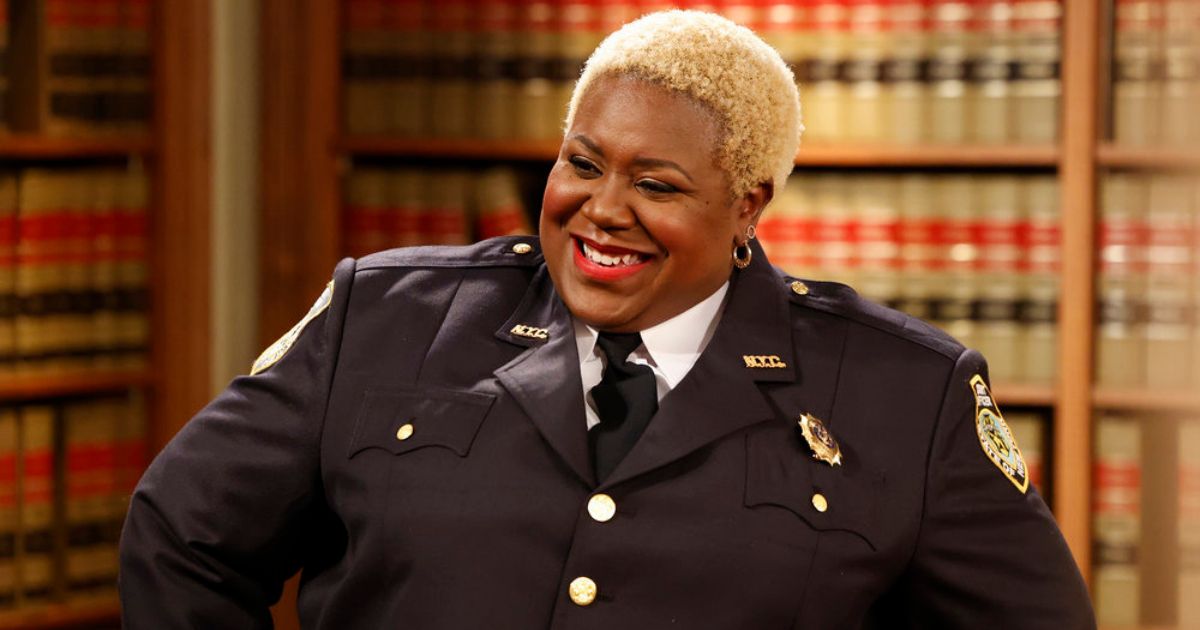 The comedy of the series comes from a relentless rate of one-liners, absurdist non-sequiturs, wacky subplots, and sarcastic asides that are equally distributed among the cast. Alongside Rauch as the judge and Fielding as the public defender, India de Beaufort (Slumberland, Veep) plays the prosecutor, Olivia, an uptight assistant district attorney, while Kapil Talwalkar (Zoey's Extraordinary Playlist) portrays Neil, the career-minded court clerk.
Although many fans had hoped that Richard Moll would reprise his role as Bull, the tall and domineering bailiff from the original Night Court, Moll has said in the past that he'd "run in the other direction" if a reunion occurred, so it's safe to say that he's gone for good. Fortunately, the reboot succeeds in casting Lacretta (a Broadway performer) as the main one here. Playing Donna "Gurgs" Gurganous, Lacretta is great as the larger-than-life, sturdy, reliable bailiff who loves her job and her co-workers a bit too much.
Melissa Rauch Is Finding Her Way as Judge Stone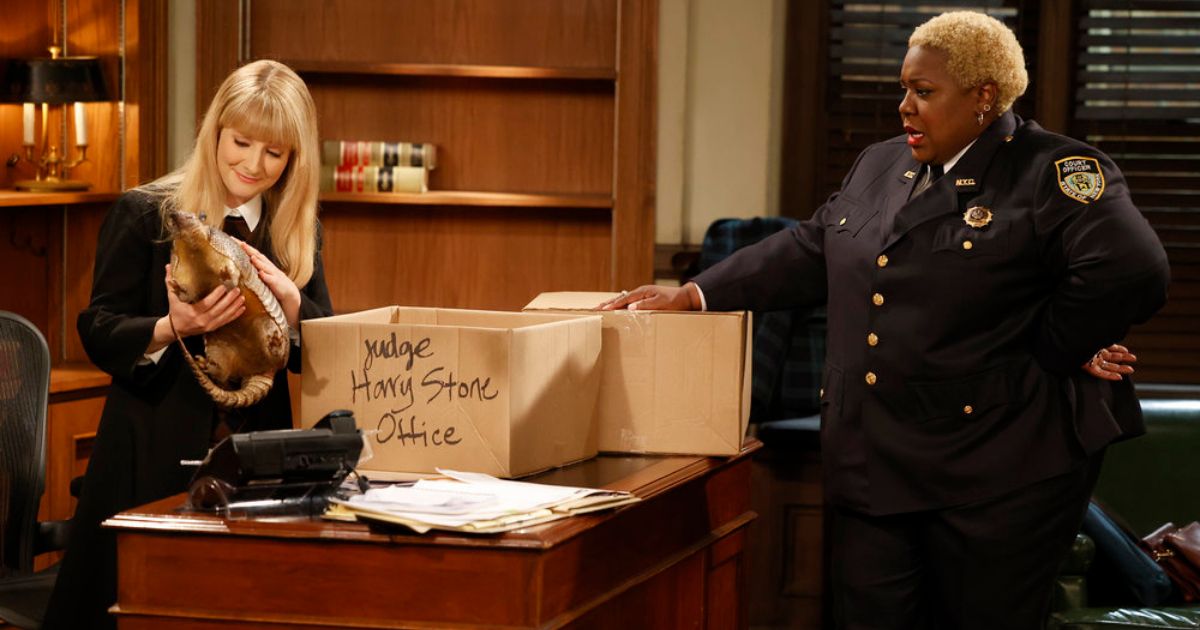 The silliest subplots often go to Gurgs, who Lacretta plays in an elevated, delightfully odd way. Rauch does her sitcom thing here as Abby, having developed strong comedic timing and pacing over her years on The Big Bang Theory. The character has a lot of potential — her chirpy optimism in conflict with the dismal monotony of bureaucracy, along with the pressures of past problems and a family legacy to live up to, all make for a good foundation.
Related: 15 Best Modern Sitcoms, Ranked
However, by the sixth episode of Night Court, it's not clear if Abby will be an actually complicated, dynamic character or more of a ringleader. Rauch certainly has the ability to turn a quirky, one-or-two-note character into something much more dynamic and interesting (as seen in The Bronze, which she also wrote with her husband), but this remains to be seen in Night Court.
John Larroquette Stands Out as Salty Dan Fielding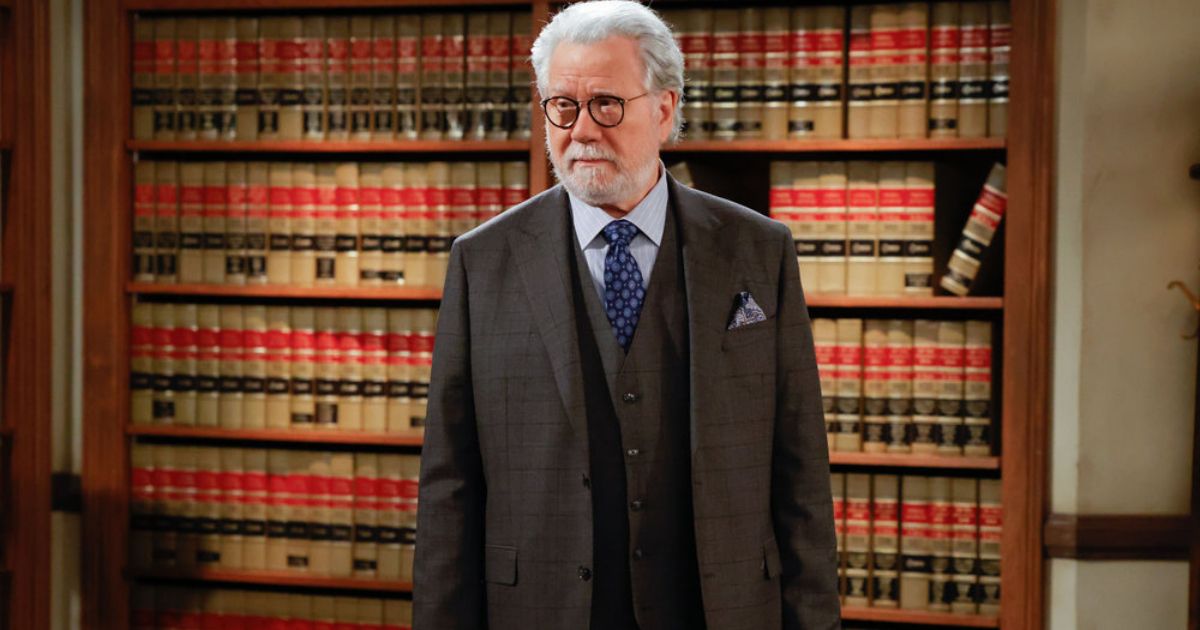 Larroquette was always the critical darling of the original Night Court (and his underrated subsequent series, The John Larroquette Show), so it makes sense that the reboot features him so prominently. In fact, most of the first episode is almost a little one-act play, with Abby seeking Dan out. Larroquette does good work here, wearing 30 years of information on his face, initially hidden by a bushy ZZ Top beard.
Dan's wife has passed away, he's a misanthropic reclusive, and he's out of touch with the modern world. There's the possibility that Abby and Dan could have a similar relationship to Leslie Knope and Ron Swanson in Parks and Recreation, which would be interesting to see in the legal setting of Night Court.
Salty Dan and sturdy Gurgs are the most interesting characters here, and there's a great selection of bit parts from funny, familiar faces (such as Pete Holmes as Abby's long-distance fiancée). Everyone else knows what they're doing, though, and exactly what kind of show this is.
Night Court Remains a Traditional Workplace Sitcom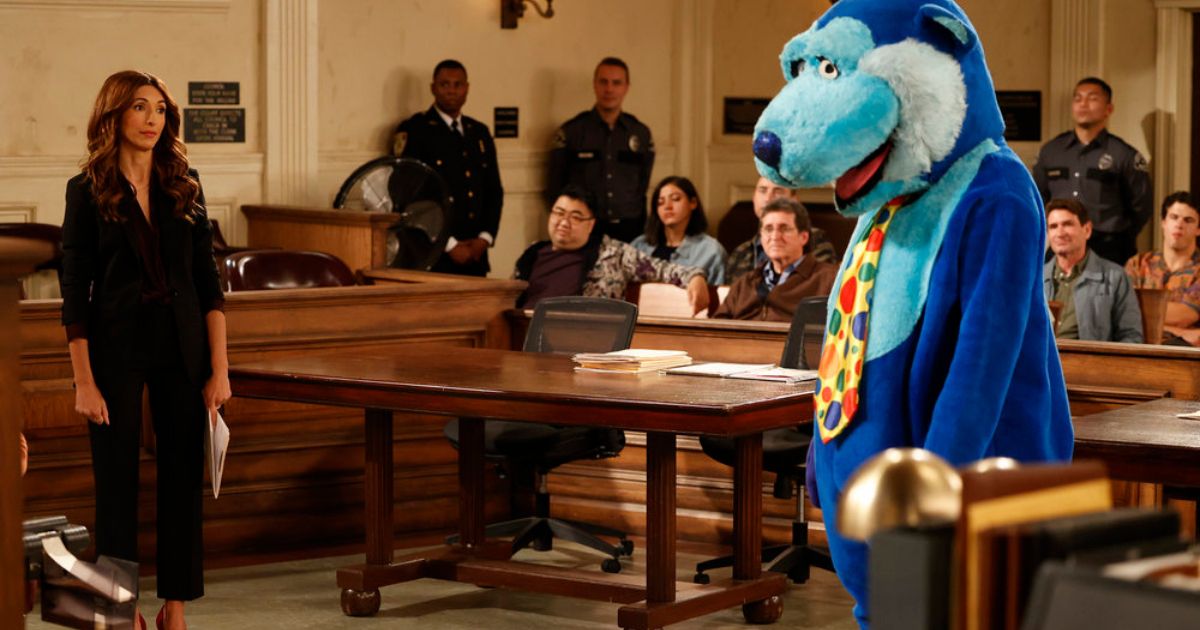 While the collective perception of America's justice system and its need for judicial reforms have certainly shifted in the 30 years since Night Court went off the air, the reboot doesn't seem to notice. Similarly, Night Court doesn't seem privy to the fact that the comedy landscape has undergone drastic developments in those three decades. It's almost as if the original show went into some calm coma in 1992, waking up in 2023 and picking up where it left off.
Whether an audience appreciates this or not is ultimately down to their comedic preference. The traditional, classical sitcom format stands out in an age where comedy looks very different, and that might be refreshing to viewers. Fans of the original Night Court, along with those who may be following Rauch from The Big Bang Theory, will likely approve of this traditionalist approach and have a lot of fun with the reboot. For everyone else, well, there's everything else.
From After January Productions and in association with Warner Bros. Television and Universal Television, Night Court will premiere on NBC with two episodes on Tuesday, Jan. 17 (8-9 p.m. ET/PT), with individual episodes airing in that time slot on subsequent Tuesdays.